Super Long Night 72 Review – Does It Work?
Rob Miller | September 21, 2015
---
Product Reviewed:
Super Long Night 72
|
OUT OF 5 | Review by:
Rob Miller
Last Fact Checked On:
---
REVIEWS
QUESTIONS
COMMENTS
---
Home » Male Enhancement » Super Long Night 72 Review – Does It Work?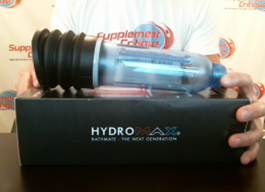 The Bathmate is a proven water-based vacuum pump that can help dramatically increase your size.
Super Long Night 72 Overview
It's pretty much the holy grail these days.

Everyone is looking for that one supplement that will help them perform like the superstar in the bedroom.

Your problem may be a loss of interest in sex.

Your problem may be the inability to achieve and maintain a hard erection.

Or your problem may be a lack of stamina that leaves you finishing far too quickly to provide maximum enjoyment for either one of you.

Some supplement choices specialize is one or another of these issues. Super Long Night 72covers them all.
Benefits of Super Long Night 72
Using Super Long Night 72 daily promises to:
End erectile dysfunction.
Eliminate premature ejaculation.
Boost fertility.
Intensify your orgasms.
Improve your sexual confidence.
That pretty much covers all the areas of male enhancement except one.
What About Size?
Guys are always asking me which pill will increase the size of their penis.

The only true answer is None of Them.

A pill can be great for enhancing and improving your performance, but it can't do anything permanent about the size of your penis.

Taking a good male enhancement supplement will improve the size of your erection by increasing blood flow to the area, but that size increase won't be maintained after your erection is gone.

The only way to permanently increase the size of your penis is to perform manual exercises or to use a device.
A positive note about Super Long Night 72 is that it doesn't claim to increase penis size.

That's actually refreshing after seeing so many supplements that make that kind of promise, knowing they can't keep it.
Super Long Night 72 Ingredients
Next we'll take a look at the Super Long Night 72 formula.

It's the best way to get a good read on what you can really expect it to accomplish.

The formula is made up of all natural ingredients:
Cinnamomum which may fight against sexual fatigue in men.
Cretoinia Siliqua which is otherwise known as the Carob Tree, and there doesn't appear to be any sexual benefit attributed to it.
Foeniculum Vulgare (Fennel) which is thought to possibly increase testosterone.
Zingiber Officinale (Ginger) which may increase libido.
Salva Officialis (Sage) which has been known to be used to ease sexual difficulty.
Eugenia Caryophyllata (cloves) which can be used as a stimulant.
Matricaia Recuita (chamomile) which is known to be a relaxant.
Laurus Nubilis which has no known effect on sexuality.
Pimpinella Anisum (Anise) which also has no known effect on sexuality.
How Super Long Night 72 Works
The instructions require that you take 1 Super Long Night 72 capsule either 2 hours before or after a meal.

The ingredients build up in your system over time, and in a few weeks, levels will be sufficient to see real results.

Your libido will be up, and when aroused, you'll experience more forceful blood flow to your penis, resulting in a harder, longer-lasting erection.

Your testosterone levels will also increase, leading to both better erections and greater stamina.
Who Can Use Super Long Night 72?
Super Long Night 72 is not recommended for anyone under the age of 18. This is the case mainly because the ingredients in the formula haven't been tested on kids who are still growing.

Without knowing the potential effects, it's not a good idea to take the chance.

As for the older gentlemen among us, Super Long Night 72 claims to work very well with its senior customers, claiming that they're product is best for anyone from the age of 18 to the age of 80.
Super Long Night 72 Side Effects
It's impossible to guarantee that no one will ever experience side effects with any particular supplement.

Simple headaches and nausea are relatively rare, but they do happen occasionally with most supplements.

Having said that, Super Long Night 72 claims that no negative side effects have ever been reported, not even anything related to allergies.

If you have a medical condition or you're taking prescription medication, it's best to consult with your doctor before taking this or any other supplement.
Super Long Night 72 Reviews
We didn't come across any independent customer feedback.

But there are testimonials listed on the Super Long Night 72 website.

I always take website testimonials with a grain of salt, though, because you never know if they're real or if they were solicited, paid for, or simply made up.

With that said, here are some that we found:
Jacob P. says, "The best part about Super Long Night 72 is I can get an erection so much faster, and without the horrible side effects common in many other erection supplements that are available."
Ryan C says, "Since I've started using Super Long Night 72, a new me has emerged.

Everything from my sex life to workout sessions and even my attitude toward life has completely changed for the better."
Antonio says, "I'm incredibly pleased with Super Long Night 72. Not only has it been made from the best all natural ingredients, it's really friendly to your wallet as well."
Super Long Night 72 Pros and Cons
Advantages of Super Long Night 72
The ingredients are all natural and all disclosed.
There are discounts for purchases of multiple packages at once.
No side effects have been reported.
There are positive customer testimonials on the Super Long Night 72 website.
They ship worldwide.
Disadvantages of Super Long Night 72
We found no independent customer reviews for Super Long Night 72.
The ingredients are not what we usually see in male enhancement supplements.
There is no money back guarantee.
There are no clinical tests verifying its effectiveness.
Where to Buy
You can purchase Super Long Night 72 online through the official website.

If you want just a one month supply, it costs $59. If you buy 2 months, you'll save $10. I you buy 3 months, you'll save $20. I was not able to track down and verify a money back guarantee.
Super Long Night 72 Conclusion
Super Long Night 72 is safe, but I'm not entirely sure it's effective.The ingredients are unusual and seem to be better suited to an herbal tea than an enhancement supplement, and the testimonials only appear on the official website. There is no clinical proof either.

With hundreds of other options for male performance enhancement, it's tough to recommend something like Super Long Night 72. I can imagine you'll get some benefit from it, but there are better, more proven options available.
Have You Used Super Long Night 72?

Leave Your Review Below!
Our #1 Choice For Male Enhancement – Vigrx Plus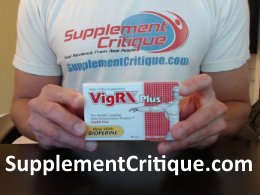 We have personally tested over 100 different male enhancement supplements, and Vigrx Plus stands out as the most effective in terms of results and customer reviews.  Not only is Vigrx Plus designed to help boost overall stamina and libido, but it's also the only product in its category to be clinically studied and PROVEN to work.
Click Here to read more about my specific results with Vigrx Plus
Want To REALLY Get Bigger?

Click Here To See Products That WORK!
Ask A Question
User Questions and Answers
---

Hello, I just wanted to ask that I want to buy Super Long Night 72 as I mostly prefer your site to get more satisfaction about the products. I used some stuff after saw it on your website and recommendation. I just wanted to ask that is it safe? I mean Super Long Night 72, as they said that this product is extract from natural ingredients and there are no side effects. The company is not U.S. based hence they claim that its a U.S. based company but we do manufacturing in Europe. I have no health complications. Please guide me I am confused. Thank You Waqar -Waqar

Judging by the listed ingredients, it appears to be safe, but I'm not sure how effective it would be. I recommend you try VigRx Plus instead.- Rob
Was this question helpful to you?
0

out of 2 people found this question helpful.
ASK A NEW QUESTION
---