Swanson Valerian Root Review – Does It Work?
By:
Rob Miller
Fact Checked On: 4-26-2013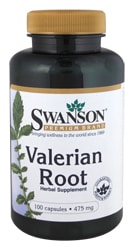 Swanson Valerian Root Overview
For centuries, people all around the globe have turned to the rather pungent herb known as valerian to help with their insomnia or sleep disorders.

Though it does have a strong odor, and can be difficult to process, people have consistently turned to it for help with getting to sleep or simply getting relaxed.

This is because it is a compound that works wonders for those living with anxiety, nervousness, or sleeplessness.
This is the reason that the vitamin and supplement manufacturer, Swanson, offers its proprietary formulation of Valerian Root.

Found in caps and in a liquid suspension, the compound is described as one that will easily relax the mind, but which also promotes rejuvenating rest.

It provides the buyer with a single dose of Swanson Valerian Root (475mg capsules or 1-gram liquid doses) that ensures help in relaxing and getting rest.
Where to Buy Swanson Valerian Root
Swanson is a name that is associated with high-quality supplements and most of its products are widely available in retail stores and online. We found that from Amazon to Walgreens it was relatively easy to find Swanson Valerian Rootextract. In our search for information, we discovered that the best prices for this product were found online. The small bottles of liquid suspension range from $6 to $8 and the bottles of 100 tablets were available for only $3 to $4 each.
Pro's and Con's
There are almost no "cons" for Swanson Valerian Root, but we would say:
Valerian Root is known for having a few side effects that range from headache to digestive upset; and
The packaging does not warn about the risks of excitability that some people experience when using it.
On the positive side:
The Swanson formulations are always guaranteed to come from high quality sources;
They make Valerian Root available in two formats;
They have a product guarantee; and
They offer very affordable compounds.
Recommendation
We highly recommend the use of the Swanson Valerian Root formulas.They are made from the purest ingredients and come with the guarantee of quality and good results.

The manufacturer understands that the compound does not work for everyone and describes the qualities that the plant can offer to some people.

If you are dealing with a very serious bout of insomnia, however, we would say that there are stronger formulations that might offer you more immediate help.
Have You Used Swanson Valerian Root? Leave Your Review Below!
Top 3 Sleep AidsAffiliate Disclosure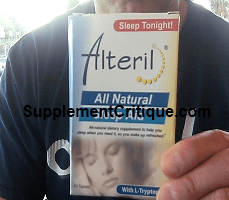 Alteril is a VERY effective, non-addictive sleep aid that will leave you waking up refreshed.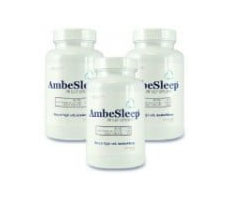 Ambesleep is a fast acting formula that uses all natural ingredients and helps you sleep more deeply.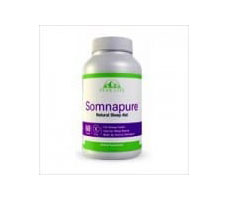 If it wasn't for the free trial billing nightmare, we probably would have ranked it higher.
Ask A Question
User Questions and Answers
No Questions Have Been Answered For This Article.