Test Drive Review – Is It Effective?
By:
Rob Miller
Fact Checked On: 10-31-2012
Test Drive Overview
The word on natural testosterone boosting supplements is that they are kind of so-so. They work. A little. They're better than nothing, but if you're expecting a difference you can easily notice, something along the lines of actual hormone replacement therapy, you'll be disappointed. With that said, some testosterone boosters work better than others.

Finding the best one is what we try to do here.
Test Drive, made by EST Nutrition, tries to stand out from the competition by creating a safe, anabolic environment in the body. It bills itself as the only viable alternative to actual hormone replacement therapy, and the only one you should go to for post and mid-cycle use. You'll see real gains in energy, endurance, muscle composition and sex drive.
Test Drive Ingredients and How They Work
Test Drive aims to improve performance on several levels using several different ingredients:
Bulgarian Tribulus Terrestris. Word has it that if it's not Bulgarian Tribulus, it doesn't work. It stimulates androgen receptors which then signal to the pituitary gland to produce luteinizing hormone, which then signals to the testes to product more testosterone.
EPO-VOL. This is a patented red blood cell potentiator.
Nitric Drive. This is a nitric oxide complex that increases blood flow.
L-Arginine. This is a precursor to nitric oxide so it also helps increase blood flow.
Zinc, Vitamin B6, Magnesium Complex helps you get a speedier and more complete recovery after workouts.
Aminosine. This is a combination of Beta-Alanine and L-Leucine. It helps with protein synthesis and aerobic performance.
Recommended dosing is 4 capsules per day split up into 2 doses throughout the day.

Take one dose in the morning and another mid-day. For a boost, take one of your daily doses 30 minutes before a workout or sexual encounter.
Test Drive Pros and Cons
There is good and bad in everything. Looking at both sides is the best way to come to a well thought out purchasing decision.
Advantages of Test Drive
It uses Bulgarian Tribulus.
It also contains other muscle building ingredients.
Disadvantages of Test Drive
There is no money back guarantee.
We found no independent Test Drive reviews from customers.
There is no clinical testing information available.
Where to Buy
The EST website has plenty of information about Test Drive and their other products, but no option to buy. There is, however, a store locator that gives you some direction as to where you can get it. GNC and Bally Total Fitness are listed. If you want to buy online, you can do that too. A month's supply will cost you about $60.
Conclusion
EST wants you to believe that Test Driveis the best testosterone booster money can buy. The trouble is there's no way for us to know that. There's been no clinical testing, and we couldn't find any real reviews from customers. Add that to the fact that there is no money back guarantee, and we have to recommend that you skip Test Drive and find something better.
Have You Used Test Drive? Leave Your Review Below!
Top 3 Testosterone BoostersAffiliate Disclosure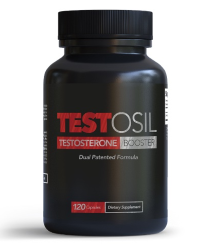 Testosil is the most effective testosterone boosting supplement on the market that I've tested.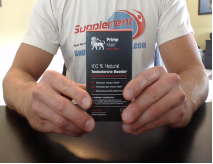 Prime Male is another very effective testosterone booster that uses clinically proven ingredients.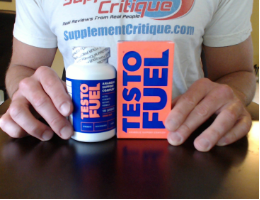 Testofuel is a VERY popular testosterone booster that contains ingredients to help older men.
Check Out My Top Choice For T Boosters - Testofuel

Click Here To Read My Review
Ask A Question
User Questions and Answers
No Questions Have Been Answered For This Article.