Tribulus Fuel Review – Should You Use It?
By:
Rob Miller
Fact Checked On: 5-9-2018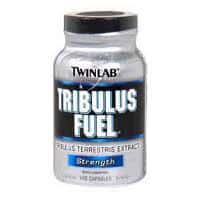 Tribulus Fuel Overview
With so many natural testosterone boosters on the market, deciding which one to try can be a real pain. It's hard to do a simple internet search for workout supplements without tripping over at least a couple dozen or so. And of course they all claim to have the secret formula for your success. Well, we're here to help clear up the confusion for you.
Tribulus Fuel, made by Twinlab, is probably the simplest natural testosterone boosting supplement we've ever seen. It's Tribulus Terrestris, and that's it. What you can expect is greater strength and stamina in the gym, better results from your workouts (ie better muscle composition), and more sexual desire and prowess.
Tribulus Fuel Ingredients and How It Works
Tribulus Fuel has one ingredient – 625 mg of Tribulus Terrestris per capsule. Tribulus works by signaling the pituitary gland to produce more Luteinizing Hormone. This, in turn, stimulates the testes to produce more testosterone. The better the Tribulus, the more protodioscin it contains. Tribulus Fuel contains a minimum of 20% protodioscin, which is what gives it its edge.
The recommended dose is 1 capsule once or twice per day. Tribulus has been clinically shown to raise testosterone levels at a dose of 750 mg, so that would indicate that 2 capsules a day should get the job done.
If you're over 35 or so, your workouts and your libido will definitely be well served by additional testosterone. Using a natural booster, like Tribulus Fuel, won't give you the same kind of results as straight synthetic hormone replacement, but it should up your levels to some degree. We took a look at some of the more popular bodybuilding discussion boards and found that lots of guys like to stack Tribulus Fuel with something else, maybe something with Zinc and Magnesium, to get the greatest benefit.
Tribulus Fuel Pros and Cons
Making a list of the good and bad aspects of a potential purchase is a great way to decide whether or not to go ahead with it.
Advantages of Tribulus Fuel
It is simple and effective.
It's very cheap.
With one ingredient, it's easily stackable.
Disadvantages of Tribulus Fuel
There are plenty of Tribulus Fuel reviews from customers stating that it just doesn't work.
Where to Buy
Tribulus Fuel is available at several online supplement retailers. You can get a bottle with 100 capsules (which could last up to 100 days) for a little more than $10. This definitely makes Tribulus Fuel the cheapest testosterone booster we've seen.
Conclusion
Some guys find that Tribulus Terrestris does nothing for them. But most find that it does have some positive effect. It's not earth shattering, but it's something. If you go into it with these kinds of expectations, Tribulus Fuel is a great buy. It's cheap, it could be pretty effective, and if you stack it with another favorite supplement, you might just have the winning combination.
Have You Used Tribulus Fuel? Leave Your Review Below!
Top 3 Testosterone BoostersAffiliate Disclosure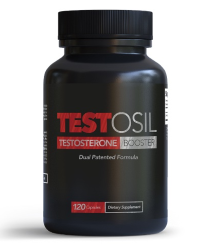 Testosil is the most effective testosterone boosting supplement on the market that I've tested.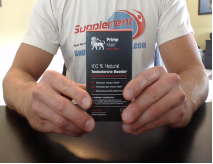 Prime Male is another very effective testosterone booster that uses clinically proven ingredients.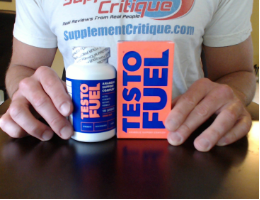 Testofuel is a VERY popular testosterone booster that contains ingredients to help older men.
Check Out My Top Choice For T Boosters - Testofuel

Click Here To Read My Review
Ask A Question
User Questions and Answers
No Questions Have Been Answered For This Article.