Testro X Video Review
By:
Rob Miller
Fact Checked On: 5-29-2018
Thinking about trying Testro X? I've actually tested it.

Watch my video, and learn more about the ingredients, side effects, how to stack with phenibut, and more.
If you prefer to read our written Testro X review, click here.
Video Transcription
Hey guys.

Rob here again with supplementcritique.com.

And in today's review to be talking about testro X.

The folks over at truth nutraceuticals actually reached out to me a few weeks ago and asked if I wanted to give it a shot.

I haven't taken a testosterone booster in quite a long time so I figured, you know, why the hell not. And they sent me over a bottle.

I just want to let you know that I'm not a paid [INAUDIBLE 00:23] for this product.

They didn't pay me to do this video nor do I expect them to.

All they did was send me the bottle for free, and that's pretty much it. I didn't have to pay for it.

I'm gonna talk a little bit about the product first, but if you'd like to go ahead and skip ahead to my results, you can just click on the link in the description box below, it'll take you to my website supplementcritique.com where I go into all the nitty-gritty details of my specific results.

So anyway, as I already mentioned textro X is an all-natural supplement.

According to them is designed to help support muscle growth and sex drive, high-quality sleep and recovery, increased energy during a day, and of course boosted testosterone levels.

As I mentioned earlier, it's made by a company called truth neutral, and they sell a wide variety of other supplements, ranging from probiotic pills, natural stress relievers, blood sugar lowering supplements, and just a ton of other stuff.

If you've been in my channel before, you've probably seen many of the other testosterone boosters I've tested, like testo fuel prime male, Andro 400. I probably, I probably personally tried dozens of them. I have about a dozen reviews on.

Most of these testosterone boosters contain ingredients like Tribulus Terrestris, maca root extract, fenugreek extract, saw palmetto, and d-aspartic acid.

The problem with those ingredients is that they're actually a bit controversial.

There's like one camp that says they work, and then there's like a totally different camp that says they don't do shit.

So testro X actually takes a completely different approach in this regard.

They actually don't contain any of those ingredients, what it does contain is a blend of magnesium, which according to them has a 150 milligrams of this stuff, zinc, which according to the label has about 15 milligrams per dose, and both of these have been shown in like numerous studies to support higher testosterone levels a min. I'm going to put those studies in the description box below, as well.

It also contains a few other effective ingredients such as ashwagandha root extract, glycine, l-theanine, and bio parryning, which you'll find in a wide variety of other supplements.

I've actually tested them in past as well.

As far as reviews, apart from their official website, there doesn't really seem to be a ton of them just yet.

I'm pretty sure they just released a supplement not too long ago.

So it's pretty common to come up empty too so to speak.

When you're searching for reviews, for supplements like this, especially when they first came out.

The really, the only real review that I saw was on the website hiya.com, and the guy on there spoke about it.

He really had nothing but great things to say about it.

He definitely seemed to have a great response with it.

I did read another review on the website anabolicmen.com, apparently, he recommends it.

The only downside to that review is he doesn't really mention whether or not he used that, he just kind of recommends it.

So it's unclear whether or not he actually had a chance to try it out himself.

Anyways, far as my personal results, I gotta say it was actually really impressed with this one.

I think I got this bottle about 12 days ago or so, and I pretty much been taking it really religiously ever since.

The directions on the label state that you should take three capsules daily, but they don't really specify when you should take them.

However, if you look on their website it does say that you should take them before bed, after dinner at some point, and it doesn't really contain any stimulants that would keep you awake.

So the later in the day is probably fine and.

I actually would almost recommend that you take it later in the day, just because a few of these ingredients actually produce a calming effect, but um usually with these testosterone boosters I don't really seem to notice any effects in the first few days.

And then around like the fourth or the fifth day, I'll start to feel it, but that was not the case with this one.

I actually started feeling the effects probably within a few hours of taking the first dose.

It's kind of hard to describe, hard feeling to describe, but it's basically, I was feeling kind of like more content and relaxed than I normally do.

I noticed that for like a few days, I would say about 2 or 3 days or so.

I was definitely, I seem to be sleeping better and as a result was having like more productive days, and I just kind of felt more energetic overall.

Another nice effect that is very common that you'll find with other testosterone boosters is the morning boners, and I was getting some great ones with this stuff.

I normally wake up with the morning wood and typically goes away after like maybe 10 or 15 minutes, but after a few days of taking this stuff it was lasting like a friggin half-hour.

Not necessarily a bad thing but in some guys there might be.

I've only been taking this for about ten days or so.

I haven't really noticed any difference in like muscle size, mass strength gains, or any of that kind of stuff.

But the energy I'm getting from it is definitely allowing me to push through my workouts a lot easier than before, that's for sure.

But that's pretty much all I got to say as far as my personal results with the testro x.

I think I'm gonna continue taking it until the bottle runs out, and I'll probably update my written review with those specific results.

So if you want to follow along with that you can just click on the link in the description box below and it will take you to my site.

As of this review, I believe the only place you can buy it is on their official website, it's truthnutra.com.

And right now retails for about fifty five dollars, and according to them it's backed by a sixty day money back guarantee, so you really don't have that much to lose.

One thing I want to mention about that guarantee is, if you're gonna exercise it, make sure that you hang on to the unused bottles, they do require you to send them back in order to get the full refund.

So don't just toss them, make sure you hang on to them.

Anyway, that's pretty much all I have for Textro X.

If you have any questions you can leave them in the comment section below or shoot me an email to contact@supplementcritique.com and I'll try to get back to you ASAP.

And thanks for watching, I'll see you soon.

Take care.
Top 3 Testosterone BoostersAffiliate Disclosure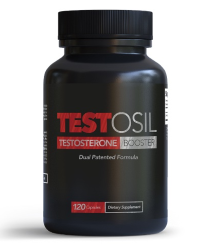 Testosil is the most effective testosterone boosting supplement on the market that I've tested.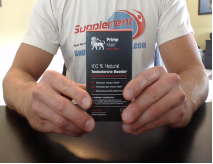 Prime Male is another very effective testosterone booster that uses clinically proven ingredients.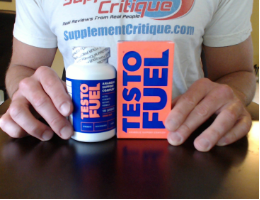 Testofuel is a VERY popular testosterone booster that contains ingredients to help older men.
Ask A Question
User Questions and Answers
No Questions Have Been Answered For This Article.