Thermo Burst Hardcore Review – Does It Work?
By:
Rob Miller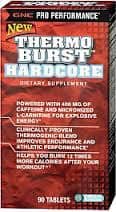 Thermo Burst Hardcore Overview
When you think about trusted supplements and where to get them, a lot of people think of GNC.

They have their own proprietary brands as well as selling products from other manufacturers, and their sales people are generally pretty knowledgeable about taking their supplements and what you can expect in terms of side effects and results.

In other words, GNC as a company has developed quite a following.

In a lot of cases, I agree they do a great job.

But we think it's best to examine each supplement individually to determine its merits.
Thermo Burst Hardcoreis the one we're looking at today.

It's advertised as a powerful fat burner that increases workout energy and gives you that thermogenic effect you want when weight loss is your goal.

They've even conducted a few small tests on Thermo Burst Hardcore and found that it indeed appears to help subjects burn more fat with it than without it.

So let's take a look at the formula and see what we can find out about how it works.
Thermo Burst Hardcore Ingredients and How They Work
The primary ingredient in the Thermo Burst Hardcore formula is a significant amount of caffeine. There are 400mg in each serving.

That's the equivalent of almost 3 cups of coffee.

On the one hand, caffeine is proven to increase both energy and fat burning.

On the other hand, anyone who's sensitive to the effects of too much caffeine might have a problem with this product.
The supporting cast of ingredients includes:
L-Carnitine which helps turn fat into energy.
Ginger Root which aids with healthy digestion.
Yerba Mate and Guarana which are forms of caffeine.
Capsimax which is thought to burn fat.
Grape Seed Extract which acts as an antioxidant to protect cells against free radical damage.
The recommended dose is 3 Thermo Burst Hardcore tablets.
Thermo Burst Hardcore Clinical Studies
They make a big deal about the fact that Thermo Burst Hardcore has been clinically tested, but the information surrounding the testing is vague.

First of all, it was conducted by GNC which creates at least the appearance of bias.

Second of all, the test was actually performed on an individual ingredient, but it's presented as though it was a test of the entire formula.

The results, for what they're worth, were that subjects who took the Thermo Burst Hardcore ingredient burned 12 times more calories after working out than those who didn't take it.
Thermo Burst Hardcore Pros and Cons
Advantages of Thermo Burst Hardcore
It's inexpensive.
It contains caffeine which provides energy and fat burning.
Some of its ingredients have been clinically tested.
There are lots of positive Thermo Burst Hardcore reviews from customers.
Disadvantages of Thermo Burst Hardcore
It's mainly caffeine, and lots of it, which means some will find that it causes jitters and other common caffeine side effects.
Where to Buy
You can pick Thermo Burst Hardcore up at your local GNC or buy it online. The 90 tablet bottle sells for anywhere from $15 to $25 depending on where you go.
Conclusion
If you're looking for an inexpensive caffeine pill, Thermo Burst Hardcoremay be the way to go.If you think you'd be better served with a more well-rounded fat burning supplement, there are far better choices.
For the most part, Thermo Burst Hardcore is not all that much more than a caffeine pill and because of that, it does not really warrant trying if you are looking to burn fat at a faster rate.
Although, with that being said, it is pretty cheap so trying it out for yourself to see if it will have a positive effect on you is low risk and will not set you back either way.
Have You Used Thermo Burst Hardcore?

Leave Your Review Below!
Top 3 Fat BurnersAffiliate Disclosure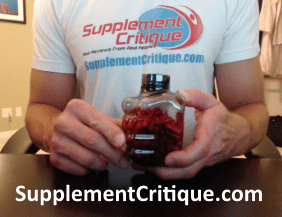 Instant Knockout is actually a new fat burning supplement I just came across, and got great results.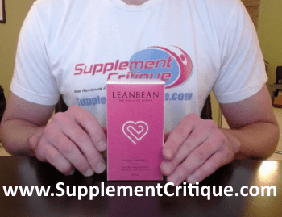 LeanBean Female Fat Burner is the BEST fat burner for women we\'ve ever tested.

Read our review here.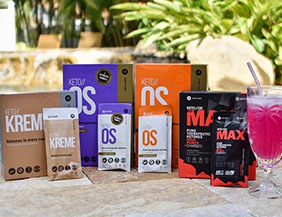 Biohacks your body into instant ketosis to burn fat instead of carbs.

Weight loss, energy, focus, anti-inflammatory, anti-aging.
User Reviews

3.7 out of 5 Stars (3 Reviews)
Have you used this supplement?
Its works
By
manoj kumar

,
Sep 16, 2017
I have used Thermo Bust and I lost 5kg in a month.

Was this review helpful to you?
2 out of 2 people found this review helpful.
---
very good
By
sheen

,
May 4, 2020


In Short:

I would recommend this to a friend.
Its affective.. I lost 15kgs in 3 months!!! but so as my sleep. use it for morning sessions of workout, and intake good amount of water during day . Dont use for long, else it results short temperedness on withdrawal.

Was this review helpful to you?
1 out of 1 people found this review helpful.
---
I like it
It's working, but I am only taking one pill.

Was this review helpful to you?

---
Ask A Question
User Questions and Answers
---

Hi...I am a female and have bought thermoburst hardcore will it be effective for me?and can I take it even on the days I am not working out will it give me results in that case aswell?Thank you -Bonita

As a fat burner, it can help you lose weight, and it will work on both workout days and non-workout days.- Rob
Was this question helpful to you?
8 out of 9 people found this question helpful.
ASK A NEW QUESTION
---

diet plan with thermo brust? -yogesh yadav

Sign up for my free "getting ripped" ebook. It's got a great meal and workout plan to help you reach your goals.- Rob
Was this question helpful to you?
1 out of 2 people found this question helpful.
ASK A NEW QUESTION
---

If a person works out daily after eating Thermo Burst Hardcore, how much weight will he/she lose -Devesh

There's more to it than that. Losing weight is a matter of consuming fewer calories than you use. A pound is equal to 3,500 calories, so you have to consume 3,500 calories less than you use to lose one pound. Working out and using a fat burning supplement both help you use calories, but how much you eat is also part of the equation.- Rob
Was this question helpful to you?
1 out of 2 people found this question helpful.
ASK A NEW QUESTION
---

observing cellulite is normal in consuming it, its been a week ? I workout daily and im an athlete , I have a goal to achieve in month , I am eating to bring out killer performance but unsure if I should continue it seeing the cellulite makes me wonder -michelle

It shouldn't make cellulite appear.  Continue using it and working toward your goal.- Rob
Was this question helpful to you?

ASK A NEW QUESTION
---

Does thermo burst hardcoreis dope free product -sumit

There are no banned substances listed as ingredients.- Rob
Was this question helpful to you?
0 out of 1 people found this question helpful.
ASK A NEW QUESTION