Vega100 Review – Should You Use It?
By:
Rob Miller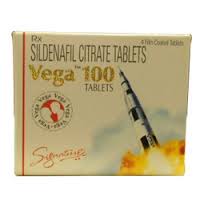 Vega100 Overview
We usually talk about over-the-counter natural supplements here in this space, but occasionally, we come across, or are asked to review, a prescription pill, especially those that address erectile dysfunction.

A reader recently requested that I look into Vega100, which falls into this category.

It's a relative of Viagra, but since it is available online, we thought we'd take a look.
The promise of Vega100 is that by taking it half an hour to an hour before your planned sexual event, you'll have no trouble achieving and maintaining an erection. Vega100 doesn't boost your libido or give you energy, it very simply goes to work allowing you to reach a hard, usable erection when you need it.
Vega100 Ingredients and How They Work
Vega100 uses the same active ingredient that's found in Viagra – Sildenafil Citrate.

This is what's called a PDE5 inhibitor.

PDE5 (or Phosphodiesterase) is an enzyme that blocks blood flow to the penis during an erection.

By blocking this enzyme, Vega100 opens the gates and allows them to stay open so you reach and maintain the erection you want and need.

You simply take 1 tablet 30-60 minutes before sexual intercourse.

At that point, sexual arousal will lead to a firm, hard, usable erection.
Vega100 Side Effects
While Vega100 is certainly effective, its ingredients require a prescription for a reason.

People taking certain medications, mainly nitrates for heart issues, may experience severe contraindications.

It may also be a problem for anyone with blood pressure issues, diabetes, untreated heart conditions, and a host of other complications or conditions.

This is why talking with your doctor is so important before you start taking Vega100.

The ingredient is not dangerous for most people, but it's important to know which conditions do cause issues and which do not.
In addition to the dangers, there are also side effects which are less serious, yet still concerning.

You may experience dizziness, vertigo, flushing, heartburn, diarrhea, nasal congestion, vision problems, and a sudden drop in blood pressure.
Vega100 Pros and Cons
Advantages of Vega100
It's available online.
It works.
It's available in 100mg and 50mg strengths.
Disadvantages of Vega100
It's not a natural product.
I haven't been able to find any Vega100 reviews from customers who've used it.
It may cause side effects, both mild and serious.
Where to Buy
You can purchase Vega100 online through its official website and others.
Conclusion
Without a visit to your doctor, I would recommend you don't take products that contain Sildenafil or any of its closely related components.Vega100 can be very helpful for those who need it, but for most people, and certainly people prohibited from taking prescription erectile dysfunction medication, a natural supplement is a better answer.
Have You Used Vega100?

Leave Your Review Below!
Top 3 Male EnhancementAffiliate Disclosure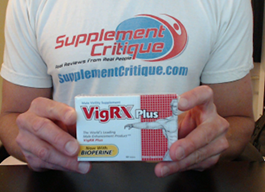 Out of the 100+ male enhancement products Ive tried, Vigrx Plus was the best.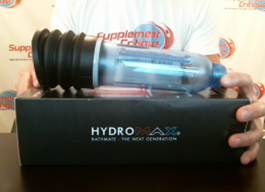 The Bathmate is a proven water-based vacuum pump that can help dramatically increase your size.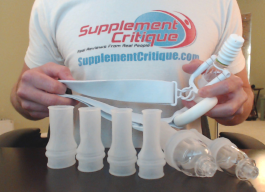 Phallosan Forte is a GREAT option for those looking to grow both length AND girth, permanently.
Honorable Mention/Inexpensive Alternative:Magnum Rings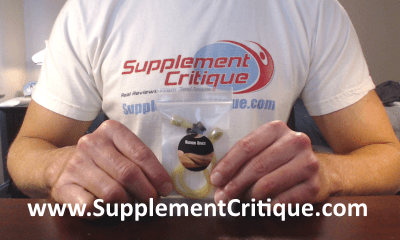 Magnum Rings are a VERY affordable option to getting both girth and length gains, at a fraction of the price of the Bathmate or Phallosan Forte.
Click Here to see our full Magnum Rings review.
User Reviews

5.0 out of 5 Stars (1 Reviews)
Have you used this supplement?
It Works!
By
Jasper

,
Dec 10, 2018


In Short:

I would recommend this to a friend.
Used this a couple years ago; had it shipped from a foreign vendor. Took about three weeks for it to arrive. I understand the manufacturer may be out of business or has been bought and incorporated into another company. I'm not sure; I haven't bothered to look for more because so many more forms of sildenafil are available at moderate or competive expense. I do remember these pills crumbled easily, that said, if you find some old stock out there it will probably work. Take a low dose on an empty stomach first. Not a bad idea to consult your doctor as well. No fat, grapefruit, or grapefruit juice intake; you should feel the effect in twenty to forty minutes. Took me about twenty. Start foreplay within ten minutes of when you take the pill, by the time she's ready you will be too. As I remember this doesn't give a truly rock hard take on a line of stripers erection, but you will be hard enough to get the job done. I had intercourse with it more than once. My time inside after intromission was five to twelve minutes. This is also after foreplay of about the same length of time during which she teased her clitoris with the head of my erect penis. Somehow I let her do that. :-). Consult your doctor, by now a doctor may be able to help you find a sildenafil pill easier and at less cost. If you are more cautious and are over the masturbatory anxiety we all go through when younger, & you oughta be if you're reading this website, feel free to test it by yourself first. Vega 100 will work, you may want to be more certain of how well. You might be able to get by with less than a 100 mg dose. Use a pill splitter, if it crumbles mix the residue in water and swallow quickly. Sildenafil has an incredibly bitter taste. Should you opt to try it alone for a first time go ahead. I'm a masturbator too. The advantage to this kind of test is that given two hour's privacy you can experiment with techniques
to help you last longer. After your penis is fully erect use only enough stimulation to maintain your erection. Drive yourself crazy horny trying to last longer. Later with a woman you'll need to tell her to hold still when you get too close or you'll blast too quick. I'm sure you and she can work out a mutual benefit. Should you indeed try it alone: Play with that penis to your hard on's content!

Was this review helpful to you?

---
Want To REALLY Get Bigger?

Click Here To See Products That WORK!
Ask A Question
User Questions and Answers
No Questions Have Been Answered For This Article.