Tribestan Overview
Tribestan is a sexual enhancement supplement that caught our eye mainly because it's difficult to pin down. There's lots of conflicting information floating around out there, so figuring out what to believe is a bit of a battle. We've looked through it all, and think we've come up with an informative review that'll help you decide if Tribestan is something you might be interested in.
It's made by Sopharma, a Bulgarian pharmaceutical company that, according to its website, has been manufacturing supplements and medicines for decades, through several political environments that saw the company go from private to public and back again. Through it all, for 70 years, their goal has been to be the embodiment of the human striving for health and humanity.
Tribestan seems to be for both men and women and claims to be able to help with several aspects of your life, including:
Male and female reproductive systems Professional and recreational sports performance Stamina, vitality, and vigor
Tribestan Ingredients and How They Work
The only active ingredient in Tribestan is Bulgarian Tribulus Terrestris. Tribulus elevates your level of luteinizing hormone, which in turn tells your body to produce more testosterone. So the end result is higher levels of natural testosterone in your body. This increases your libido and improves your performance in the gym as well as the bedroom. For older men that have lost some of the testosterone of their youth, Tribulus Terrestris can be quite helpful in lots a ways.
Of course, Tribestan doesn't use just any Tribulus. Bulgarian is said to be the best there is, grown in specially fertilized fields to maximize the Protodioscin and Protogracillin content. These are the active components in Tribulus.
A serving size of Tribestan is 2 filmtabs 3 times per day with meals. You should cycle on for 80 days.
Then go onto a maintenance program of 1 filmtab 3 times per day.
Tribestan Pros and Cons
Always make sure to weigh the good against the bad before deciding whether or not to try a new product.
Advantages of Tribestan
It's all-natural.
It's made with Bulgarian Tribulus Terrestris.
Tribestan reviews tend to be favorable.
Disadvantages of Tribestan
It can get expensive.
It's not made in the US and therefore not subject to US manufacturing standards and practices.
There is no money-back guarantee.
It only contains one active ingredient.
Where to Buy
Tribestanis available through several online sources. A bottle contains 60 filmtabs and costs about $45. The trouble is that a bottle contains 60 filmtabs. If you take 2 tabs, 3 times per day, that's 6 tabs per day, meaning that a bottle will only last 10 days.
Conclusion
It is true that the world's best Tribulus comes from Bulgaria. So that's definitely a plus in Tribestan's column. Unfortunately, there aren't many others. Given the limited formula and the high cost, we think there are other testosterone boosters out there that cost less and perform better than Tribestan.
Have You Used Tribestan? Leave Your Review Below!
Top 3 Testosterone BoostersAffiliate Disclosure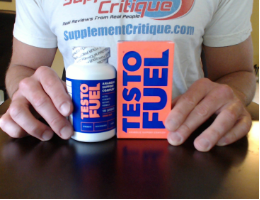 Testofuel is the most effective testosterone boosting supplement on the market that i've tested.
It uses a unique blend of effective testosterone boosting ingredients that will help transform your life.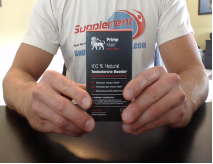 Prime Male is a VERY close 2nd to Testofuel, but contains ingredients to help older men. See why we recommend Prime Male for guys aged 40+, as well as my personal results.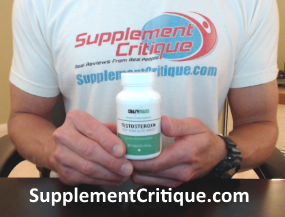 Testoroxyn uses DHEA and other ingredients to help boost free testosterone. See how Testoroxyn is different from Testofuel and Prime Male, as well as my personal results.
How People Found This Review:
and tribestan, and tribestan reviews
User Reviews

4.0 out of 5 Stars (1 Reviews)
Have you used this supplement?
tribistan
Didn't even take full dose, only 2 tabs twice daily and felt good results. Was using it to bring my own test levels back to norm after 6 months of real test.

Not only did I keep my gains and avoid the crash of my sex drive....I continued to grow albiet at a slower pace and felt fine libido wise. A bit pricey but have tried other test boosters including what was a higher dose of plain tribulus and felt nothing so worth the money I thought



Was this review helpful to you?
6 out of 6 people found this review helpful.
---
Check Out My Top Choice For T Boosters - Testofuel

Click Here To Read My Review
Ask A Question
User Questions and Answers
---

Are there any side effects? For a person who has had a stent put in a major artery, is there any danger? -mustapha

There's always the potential for side effects with any supplement. That said, I would definitely check with your doctor to be sure it's safe for you to take.- Rob
Was this question helpful to you?
1 out of 2 people found this question helpful.
ASK A NEW QUESTION