Ultra GHT Male Review – Should You Use It?
By:
Rob Miller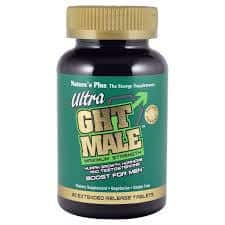 Ultra GHT Male Overview
You've heard of natural testosterone boosters.

Your familiar with Human Growth Hormone (HGH) boosters. Now what if you could combine the two?

That's what Nature's Plus does with their Ultra GHT Male product.

And they add the benefits of a "mini" multivitamin as well, so if you're a man over 40, this could work as your go-to daily supplement.

If it works, that is.
The benefits Ultra GHT Male claims to provide are many, and include:
Antioxidant protection against free radicals
Supercharged L-Dopa levels for improved mood
Freeing of fatty acids.
Improved blood sugar regulation.
Increased insulin-like growth factor 1
Enhanced muscle gene expression.
Reduced stress and stress-related chemicals.
Improved cellular energy delivery system.
By boosting both testosterone and HGH, you see and improvement in sleep, energy, mood, overall brain function, body composition (muscle to fat ratio), sex drive, and overall youthfulness.
Ultra GHT Male Ingredients and How They Work
The Ultra GHT Male formula start off with a vitamin and mineral profile that provides significant amounts of Vitamins C, D3, E, and B6 as well as Zinc, Magnesium, Selenium, and Chromium.
The herbal components include:
Fenugreek Extract, Tribulus Terrestris, and Boron for boosting testosterone levels.
Amino Acids to support protein synthesis for muscle growth and repair.
Glutathione, Velvet Bean, and Red Palm Oil for booting the release of HGH.
Grape and Apple extracts and Resveratrol for antioxidant protection.
Ashwagandha to support healthy hormone levels and ratios.
Ultra GHT Male tablets are bi-layered, Gluten-Free, and Vegetarian.

How you take them depends on your primary goals, and you can experiment if you want. The daily recommended dose is 3 tablets.

If you're looking to boost testosterone levels, take all three tablets before bed.

If HGH is your main focus, take 1 pill with each meal.
Ultra GHT Male Pros and Cons
Advantages of Ultra GHT Male
It contains several vitamins and minerals for overall health.
The ingredients are all natural, vegetarian, and gluten-free.
It's designed to be an all-around daily vitality supplement with several distinct benefits for men.
You can find some very positive Ultra GHT Male reviews from customers who've used it.
Disadvantages of Ultra GHT Male
Where to Buy
You can purchase Ultra GHT Maleonline through several different retailers.

The 90 count bottle sells for anywhere from $52-$75 so make sure you shop around.
Conclusion
Ultra GHT Male is a good product to replace or supplement your daily vitamin as you get older.You'll always need the nutrients provided by a multivitamin, and as you age, your need for more testosterone and HGH only increases.

Ultra GHT Male is a decent way to take care of 3 birds with one stone.
Of course it is not a miracle cure and will affect all people differently, but it is definitely worth checking out especially if you are able to find it at the lower price range that you can find online.
Check with your doctor to make sure that it does not interact with any medications or supplements that you are currently taking as well as that you are not allergic to anything in it.
Have You Used Ultra GHT Male?

Leave Your Review Below!
Top 3 Testosterone BoostersAffiliate Disclosure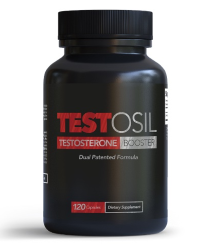 Testosil is the most effective testosterone boosting supplement on the market that I've tested.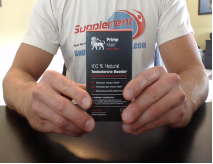 Prime Male is another very effective testosterone booster that uses clinically proven ingredients.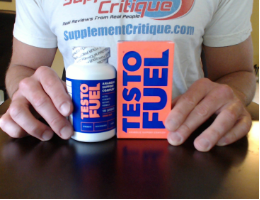 Testofuel is a VERY popular testosterone booster that contains ingredients to help older men.
User Reviews

1.0 out of 5 Stars (1 Reviews)
Have you used this supplement?
Leonard's Review
Ultra GHT Male is not working for me.

Was this review helpful to you?
2 out of 5 people found this review helpful.
---
Check Out My Top Choice For T Boosters - Testofuel

Click Here To Read My Review
Ask A Question
User Questions and Answers
---

How can I speak to a live representative. -David

SupplementCritique.com is a review website. I think you want to contact Natures Plus, the company that makes Ultra GHT Male. I couldn't find a phone number, but they have a Contact page on their website. Here's a link: https://naturesplus.com/contact/- Rob
Was this question helpful to you?

ASK A NEW QUESTION
---

I take a beta blocker and calcium channel blocker for hypertension,can intake ultra ght male without compromising them.I am 68 yrs young,and have been training since i was 14.im looking circa boost in energy,strength,and,lean,muscle,mass.i await your answer.thanks Bernie D. -Bernie

Because your medications were prescribed by your doctor, you'll have to check with him or her about how it may interact with any particular supplement.- Rob
Was this question helpful to you?

ASK A NEW QUESTION