Aggressive Strength Testosterone Booster Review – Does It Work?
By:
Rob Miller
Fact Checked On: 11-11-2014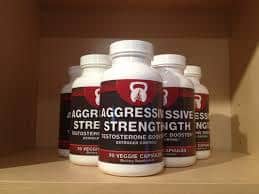 Aggressive Strength Testosterone Booster Overview
If somebody told you that there's one simple thing you could do that would improve your mood, your strength, your weight training efforts, your weight loss efforts, and even your sex life, you'd probably dismiss them as a snake oil salesman and be on your way.

And that would be the logical way to react. But in this case, you'd be wrong.

There is such a miracle substance out there, and it's called testosterone.

We've all got some, but as we get older, we have less and less.

The trick is finding a way to get some of it back, but without all the expense and side effects of using actual synthetic testosterone in the form of injections or gels.
Aggressive Strength Testosterone Booster is a natural testosterone boosting supplement from Kettle Ball Challenge and Strength Training Instructor, Mike Mahler.

If you've looked at these kinds of supplements before, you know that they mostly use the same several ingredients, with a few minor differences to try to distinguish themselves.

But Aggressive Strength Testosterone Booster is actually pretty different.

Let's take a look and see if it works differently as well.
Aggressive Strength Testosterone Booster Ingredients and How They Work
There are only 3 ingredients in the 650mg per serving Aggressive Strength Testosterone Booster formula: Stinging Nettle, ProLensis, and Mucuna Pruriens.
The big gun in this case is ProLensis Bulbine Natalensis.

It comes from South Africa, and it's been studied on rats and shown to increase testosterone by 347% while decreasing estrogen by 35%.

When you increase testosterone, you also inadvertently increase estrogen because testosterone converts into estrogen. But ProLensis works as an aromatase inhibitor, meaning that it blocks this conversion.
Stinging Nettle Root increases your level of free testosterone.

It does this by binding itself to SHBG (Sex Hormone Binding Globulin).

SHBG, when unbound, will bind itself to testosterone and DHT, making them essentially useless..

Stinging Nettle prevents this by binding to SHBG first.

Stinging Nettle also blocks conversion to estrogen and supports prostate health.
Mucuna Pruriens increases the release of dopamine to support improved mood, energy, and drive.

It also increases the release of Luteinizing Hormone which signals the body to produce more testosterone and helps regulate blood sugar levels.
The recommended dose varies depending on your weight.

If you're under 180 lbs, take 2 Aggressive Strength Testosterone Booster capsules per day. From 180-240, use 3 caps per day.

If you're over 240 lbs, your dose is 4 capsules per day.

You should take Aggressive Strength Testosterone Booster for a 4 or 8 week cycle, then break for 2-4 weeks before starting again.
Aggressive Strength Testosterone Booster Pros and Cons
Advantages of Aggressive Strength Testosterone Booster
The ingredients are all natural.
There's a money back guarantee.
There are tons of very favorable

Aggressive Strength Testosterone Booster

reviews on the website from guys who claim that blood tests confirm significant testosterone level increases.
Disadvantages of Aggressive Strength Testosterone Booster
The precise amount of ingredients is not shared.
The only testimonials I found come from the product website, so they may not be as objective of those you'd find elsewhere.
The studies performed on ProLensis involved rats, not humans.
Where to Buy
You can purchase Aggressive Strength Testosterone Booster through the Mike Mahler website.

A one month supply (if you weigh 180-240) costs $49.95, and you can save money by buying several bottles at a time.There's a 30 day money back guarantee available to new customers.
Conclusion
The formula is definitely bare bones and not what we're used to seeing.

The rat study looks good, but then again, it's a rat study.

The thing that really makes you stand up and take notice is the testimonials from guys who say their blood work has improved.

If you're intrigued by the possibility, give Aggressive Strength Testosterone Booster a try, but be prepared to take advantage of the money back guarantee if you don't get the results you're looking for.
Have You Used Aggressive Strength Testosterone Booster?

Leave Your Review Below!
Top 3 Testosterone BoostersAffiliate Disclosure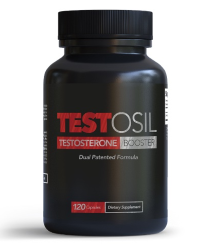 Testosil is the most effective testosterone boosting supplement on the market that I've tested.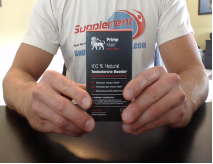 Prime Male is another very effective testosterone booster that uses clinically proven ingredients.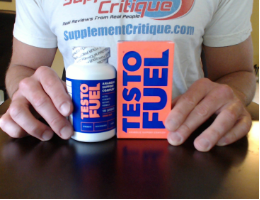 Testofuel is a VERY popular testosterone booster that contains ingredients to help older men.
Check Out My Top Choice For T Boosters - Testofuel

Click Here To Read My Review
Ask A Question
User Questions and Answers
No Questions Have Been Answered For This Article.