Ultra T Gold Review – Should You Use It?
By:
Rob Miller
Fact Checked On: 5-3-2018
Ultra T Gold Overview
There's no disputing that testosterone improves your sex life, helps you maintain your weight, and increases your lean muscle mass.

There's also no disputing that once you hit your late 30s, you're losing testosterone fast.

You don't need to check your levels (though you can if you want).

Your sluggish libido, softening middle, and lethargic workouts say it all.
Ultra T Gold, made by Ageless Foundation, is a natural supplement that helps reverse the problems of low testosterone by boosting free testosterone levels.

This will naturally increase your libido and improve your body composition.

You'll have more stamina in the gym.

Your recovery times will be quicker, and your sex drive and performance will be like you're 20 again.
Ultra T Gold Ingredients and How They Work
The primary active ingredient in Ultra T Gold is Testofen. Testofen is a special formulation made by Gencor Nutrients.

It's made with Fenugreek and has been clinically proven increase levels of free testosterone by binding with molecules that would otherwise bind to testosterone.

As a result, you get improved sexual arousal and energy, and increased muscle mass and overall energy.
Also in Ultra T Gold is L-Arginine which increases the flow of blood to the penis for better erections, Tribulus Terrestris which is also a natural testosterone booster, Saw Palmetto which improves prostate health, and Asian Ginseng which increases overall energy and well-being.
The dosing recommendation is 2 capsules daily on an empty stomach with a full glass of water.
Ultra T Gold Pros and Cons
Making sure to look at both the negative and positive aspects of a product is a great way to decide on whether or not to buy.
Advantages of Ultra T Gold
It is low to mid range in price.
It contains Testofen.
The active ingredient has been clinically tested.
Disadvantages of Ultra T Gold
Ultra T Gold reviews are mixed
Some have reported nausea as a side effect.
Where to Buy
You can buy Ultra T Gold online through a few different online sellers.

We saw prices from $26 to $40 for a one month supply.Any guarantees would have to be worked out with the reseller you choose.
Conclusion
We base our recommendations on a few different things.

We look at ingredients, reviews, clinical testing, and price.

The ingredients seem decent, but nothing extraordinary. The reviews are mediocre at best. The clinical testing is iffy.

We can 't find any reference to the actual studies, and we did find information citing that most of the testing on testofen was done on rats. The price is good.

That's 1 for 4, so we'd say you should pass on Ultra T Gold.
Have You Used Ultra T Gold?

Leave Your Review Below!
Top 3 Testosterone BoostersAffiliate Disclosure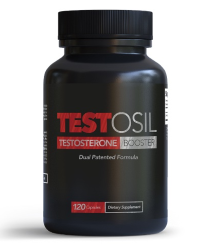 Testosil is the most effective testosterone boosting supplement on the market that I've tested.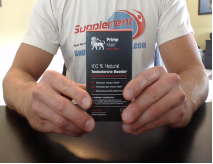 Prime Male is another very effective testosterone booster that uses clinically proven ingredients.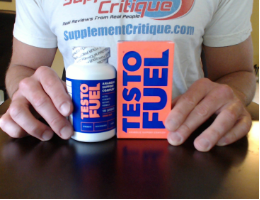 Testofuel is a VERY popular testosterone booster that contains ingredients to help older men.
Check Out My Top Choice For T Boosters - Testofuel

Click Here To Read My Review
Ask A Question
User Questions and Answers
No Questions Have Been Answered For This Article.