USP Labs Prime Review – Should You Use It?
By:
Rob Miller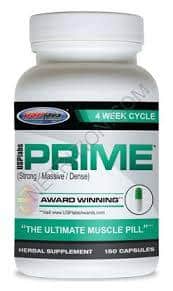 USP Labs Prime Overview
Some products are hard to put into a standard category. USP Labs Prime is one of them.

It's not a pre or post workout, they don't call it a testosterone booster.

But what's perfectly clear is that it's a bodybuilding supplement meant to offer many benefits in that area.

What you can expect when taking USP Labs Prime is:
Permanent muscle gains.
No negative effect on hormones.
Huge gains in strength.
Better post workout recovery.
Euphoric mood.
So let's take a look at what's in USP Labs Prime to see how it actually works.
USP Labs Prime Ingredients and How They Work
The ingredient profile in USP Labs Prime is very brief.

There's:
Tribulus Aquaticicus Extract which is known to increase the body's natural testosterone production process for greater muscle strength, lean muscle gains, as well as a boosted libido.

USP Labs claims this is a much more powerful strain than Tribulus Terrestris.
Chebulic Myrobalan Bean (CellMend) which keeps your body balanced in times of stress.
Directions for use are to take 3 USP Labs Prime capsules twice a day, with a schedule of 5 days on/2 days off.
USP Labs Prime Pros and Cons
Advantages of USP Labs Prime
The ingredients are all natural.
There are some very positive USP Labs Prime reviews from guys who've used it.
It helps increase mass without the negative effects of anabolics and pro-hormones.
The price has been coming down lately, since it's been discontinued.
Disadvantages of USP Labs Prime
Reviews are very mixed.

There are tons of customers who say it does nothing for them.
It looks like USP Labs Prime is no longer being made.

You can still find it for sale, but apparently due to lack of interest, it's been discontinued.
It may begin to be hard to find.
Where to Buy
You can find USP Labs Prime at a few different third party retail website.

A single bottle contains 150 capsules which should last you a month when used as directed.

I found one website selling it for $74.99, while at another, you can get the same bottle for a little more than half that at $38.45. I saw no indication of a money back guarantee.
Conclusion
It's pretty apparent that USP Labs Prime has been discontinued.My guess would be that it really didn't find a foothold in the bodybuilding community because, among other reasons, it didn't define itself very well.

Guys are generally looking for a pre workout, a post workout, a testosterone booster, some protein.

But you couldn't really tell what USP Labs Prime was.

The ingredients make it look like a natural testosterone booster, but the marketing only mentioned great muscle gains, while avoiding talk of testosterone levels.

In any case, USP Labs Prime is fading out, so there's really no reason to start taking it.
Have You Used USP Labs Prime?

Leave Your Review Below!
Top 3 Testosterone BoostersAffiliate Disclosure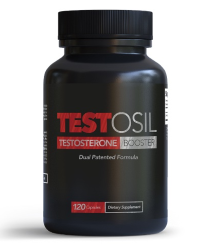 Testosil is the most effective testosterone boosting supplement on the market that I've tested.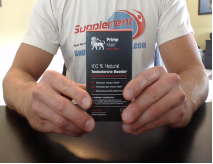 Prime Male is another very effective testosterone booster that uses clinically proven ingredients.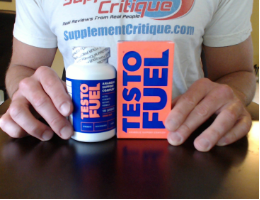 Testofuel is a VERY popular testosterone booster that contains ingredients to help older men.
User Reviews

1.0 out of 5 Stars (1 Reviews)
Have you used this supplement?
Ive use usp labs prime and I loved it loved everything I got out of it by far the best supplements I have ever took as soon as I can get more I will

Was this review helpful to you?

---
Check Out My Top Choice For T Boosters - Testofuel

Click Here To Read My Review
Ask A Question
User Questions and Answers
No Questions Have Been Answered For This Article.