USP Labs SuperCissus Review – Should You Try It?
By:
Rob Miller
Fact Checked On: 4-5-2018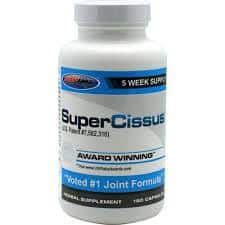 USP Labs SuperCissus Overview
When it comes to joint support, the mainstream standard bearer ingredients are Glucosamine and Chondroitin.

But these don't work for everyone, and some people can't take them due to shellfish allergies or sensitivities. So what's a person to do?

USP Labs SuperCissus is one option, and its patent-pending formula has even been voted "Platinum #1 Joint Product" by Planet Muscle Magazine in 2008-2009. The reviews are very good too, so let's take a look at this products and see if and how it works.
USP Labs SuperCissus Ingredients and How They Work
Unlike with other joint health supplements like Instaflex Advance, there's actually only one ingredient in USP Labs SuperCissus.

It's Cissus Quadrangularis, and here's what we know about it:
It promotes tendon and ligament health.
It contains no shellfish.
It's been used for centuries to relieve joint pain.
It's been involved in many scientific studies.
It's an alternative to Glucosamine and Chondroitin.
Instructions are to take 1-2 capsules with each meal, for about 4-5 capsules per day.

If you want to reach optimal results faster, you can use a loading phase, which consists of 14-21 days of taking 3 capsules 3 times a day with meals, then moving to the maintenance phase of 3 capsules with your morning meal and 2 with the last meal of the day.
USP Labs SuperCissus Pros and Cons
Here's where we break it down into what's good about a supplement and what's maybe not so good, so you can get a good grasp of whether or not you should choose to take it.
Advantages of USP Labs SuperCissus
It's all natural and Ayurvedic.
It's won awards.
It's a viable alternative for people who can't take Glucosamine.
There are tons of favorable USP Labs SuperCissus reviews from people who've used it and experienced serious relief from joint pain.
You can get it for pretty cheap.
Disadvantages of USP Labs SuperCissus
As a dietary supplement, the effects are more gradual than they'd be with, say, a painkiller would be.
USP Labs doesn't provide any information on how or why Cissus Quadrangularis works or the studies that have been done.
You need to take it long term to see results.
Where to Buy
You can purchase USP Labs SuperCissus online or at GNC.

At GNC, a 150 capsule bottle sells for $42. Using a load up phase, that bottle will only take you through the first Then it should last a month after that.

USP Labs SuperCissus is cheaper online. We saw that 150-count bottle for $22 on Amazon.
Conclusion
If you've tried other joint supplements and just haven't gotten the results you wanted, try USP Labs SuperCissus. Its approach is different enough that it could work for you when other products haven& Lots of people are having much success.

You may be able to join that group.
Have You Used USP Labs SuperCissus?

Leave Your Review Below!
Top 3 Joint HealthAffiliate Disclosure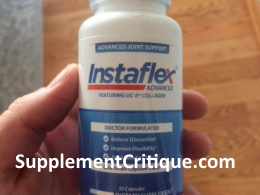 Instaflex Advanced is our #1 rated joint relief formula for a variety of reasons, learn why here.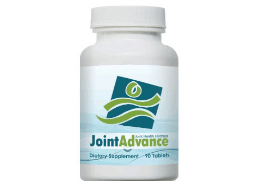 Joint Advance is an effective joint pain reliever, check out our review here.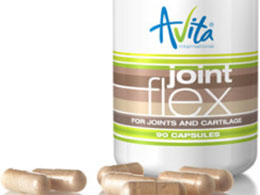 Joint Flex uses all natural ingredients to help you manage joint and muscle pain without drugs.
Ask A Question
User Questions and Answers
No Questions Have Been Answered For This Article.