USP Labs EpiBurn Pro Review – Does It Work?
By:
Rob Miller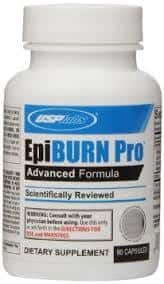 USP Labs EpiBurn Pro Overview
There are tons of fat burners marketed toward regular people wanting to take off a few pounds or more.

We're talking here about women trying to lose that extra baby weight or guys who've noticed the belly fat creeping on as they get a little older.

Then there are fat burners marketed toward hard core fitness guys and gals who want to take their shred to the next level.

USP Labs EpiBurn Pro belongs in that second category.

They compare it to the old Oxy Elite Pro product that's no longer available.

And while the jury is still out about whether or not it stands up, USP Labs EpiBurn Pro is definitely worth taking a look into.
USP Labs EpiBurn Pro Ingredients and How They Work
As a potential replacement for Oxy Elite Pro, the expectations for this product were quite high.

The ingredient profile they used in USP Labs EpiBurn Pro is mainly a 213mg proprietary blend that includes:
Withania Somnifera Extract which helps balance hormones which is very important for weight loss.
Olea Europa Leaf Extract (Olive Oil) which helps detoxify the body.
Yohimbe Bark Extract which is a pretty powerful stimulant that also comes with its share of potential side effects.
Coleus Forskohlii Extract which helps build muscle and burn fat.
Nelumbo Nucifera Extract which works like ephedrine to boost metabolic rate and thermogenesis.
There's also 100mg of caffeine in each capsule for energy, fat burning, and a boost in metabolism.
It's recommended that you consult with your doctor before taking USP Labs EpiBurn Pro. (They're not taking any chances with this one).

If you're cleared to take it, start with 1 capsule in the morning about 15-30 minutes before breakfast.

If needed, take another capsule 5-6 hours later.

Once you assess your tolerance, you can up your morning dosage to 2 capsules, but you're not to take more than 3 capsules per day and not for more than 8 weeks at a time.

It's also recommended that you drink plenty of water throughout the day.
USP Labs EpiBurn Pro Pros and Cons
Advantages of USP Labs EpiBurn Pro
There are lots of USP Labs EpiBurn Pro reviews from satisfied customers who were looking for a replacement for Oxy Elite Pro and think this stuff comes pretty close.
It's not too expensive.
It burns fat and suppresses appetite.
Disadvantages of USP Labs EpiBurn Pro
It comes with a slew of warnings.
It contains Yohimbe which has been recommended against by the FDA because of its potential to cause harmful side effects.
Some reviewers say it simply doesn't work.
Where to Buy
You can purchase USP Labs EpiBurn Pro online or at GNC.

USP Labs products are pretty easy to find.

At GNC, you'll pay $42, but it's available for less through online sources.We saw it for as little as $23 so shop around.
Conclusion
If you liked Oxy Elite Pro and are looking for a replacement, USP Labs EpiBurn Pro is a decent choice.Just keep your expectations reasonable, and start slow to make sure you assess your tolerance before jumping in with both feet.
Have You Used USP Labs EpiBurn Pro?

Leave Your Review Below!
Top 3 Fat BurnersAffiliate Disclosure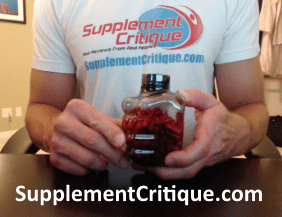 Instant Knockout is actually a new fat burning supplement I just came across, and got great results.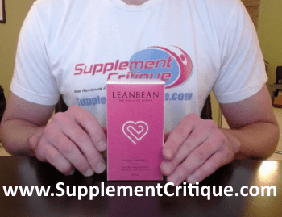 LeanBean Female Fat Burner is the BEST fat burner for women we\'ve ever tested.

Read our review here.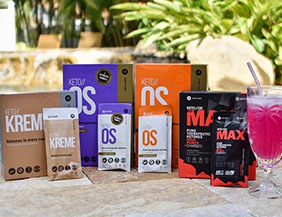 Biohacks your body into instant ketosis to burn fat instead of carbs.

Weight loss, energy, focus, anti-inflammatory, anti-aging.
User Reviews

4.0 out of 5 Stars (1 Reviews)
Have you used this supplement?
Great Appetite Suppressant
This product is a great appetite suppressant. The first capsule I took controlled my appetite for 6 hours. Took a second capsule and was unable to sleep well. I eat as a coping mechanism for stress. So its not like I am hungry. Since I have been using this product, I can't eat if I am not hungry. I will weigh in at the end of the week to see if I lost any weight. I will keep you updated.

Was this review helpful to you?
6 out of 9 people found this review helpful.
---
Ask A Question
User Questions and Answers
No Questions Have Been Answered For This Article.