Vaxitrol Review – The Truth Behind Advertising
By:
Rob Miller
Fact Checked On: 4-23-2013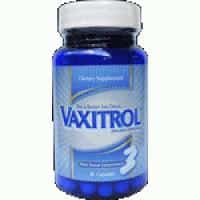 Vaxitrol Overview
Vaxitrol is a male enhancement product that should not be currently available for sale, as it was recalled by FDA, after it was discovered that it contains a drug like substance that can make it dangerous for human use.

The substance found by lab tests in Vaxitrol was a version of Sildenafil, the same drug that is found in pharmacological products designed to combat erectile dysfunction.

However, while people are advised to see their doctor about taking such products, as they may lead to the appearance of side effects, Vaxitrol was said to be completely safe.
Consumers are strongly advised to pay attention to the list of ingredients listed on male enhancement products, as well as the name of the manufacturer.

In this case, the recalled product is made by a company that has already encountered legal problems for similar male enhancement formulas.
How Vaxitrol Works
Vaxitrol is mainly based on a single ingredient, as far as lab tests confirmed.

This substance is very similar to Sildenafil, a very powerful drug that is used for making pharmacological products meant to combat the effects of erectile dysfunction.

However, Sildenafil should not be included in the formula of a product such as Vaxitrol, which is advertised as being an all natural formula.
As far as its effects are concerned, it seems that Vaxitrol was effective in treating erectile dysfunction only because it was based on this drug.

The rest of the ingredients, while herbal in nature, may have had some influence, but false claims should always be a sign of alarm, especially because of the wide array of side effects that may appear during use.
Vaxitrol Benefits
Since the product was recalled by FDA, there are no identifiable benefits at the moment
Vaxitrol Drawbacks
Designed by a company that has already encountered several issue with FDA
False claims
Possible to cause serious side effects
Where to Buy Vaxitrol
Vaxitrolcan no longer be purchased from the manufacturer's website, Atlas Operations, Inc.

However, Vaxitrol can still be bought from some online retailers, which is why caution is highly advised.

Vaxitrol is not available for sale in brick and mortar stores.
Recommendation
Vaxitrol represents one of those cases in which dishonest companies try to fool customers into purchasing and using a product that can lead to serious side effects.

While the manufacturer claimed that Vaxitrol is a herbal combination, the truth was that the product was based on a very powerful drug that is used in making pharmacological products designed to treat erectile dysfunction.

However, such products come with a warning, and cannot be purchased without a medical prescription, while this one was advertised as being completely safe, and free of side effects.
When taken, Vaxitrol can lead to increased heart beat rate and hypertension.

Also, because it contains a version of Sildenafil, it can interact with certain medications, such as those for diabetes and it can worsen the condition of patients suffering from heart conditions, high levels of cholesterol, or elevated blood pressure.
Have you used Vaxitrol?

If so, leave your review below!
Top 3 Male EnhancementAffiliate Disclosure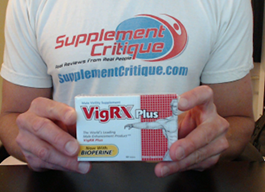 Out of the 100+ male enhancement products Ive tried, Vigrx Plus was the best.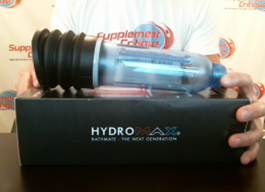 The Bathmate is a proven water-based vacuum pump that can help dramatically increase your size.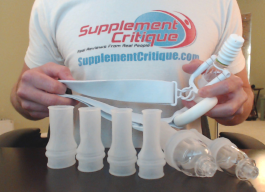 Phallosan Forte is a GREAT option for those looking to grow both length AND girth, permanently.
Honorable Mention/Inexpensive Alternative:Magnum Rings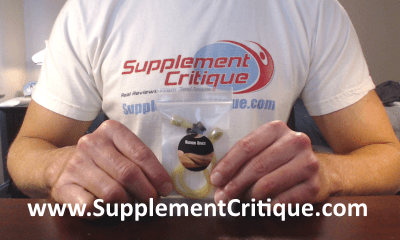 Magnum Rings are a VERY affordable option to getting both girth and length gains, at a fraction of the price of the Bathmate or Phallosan Forte.
Click Here to see our full Magnum Rings review.
Want To REALLY Get Bigger?

Click Here To See Products That WORK!
Ask A Question
User Questions and Answers
No Questions Have Been Answered For This Article.