Velofel Review (2022): Potent Male Enhancer Or Scam?
By:
Rob Miller
Fact Checked On: 12-24-2022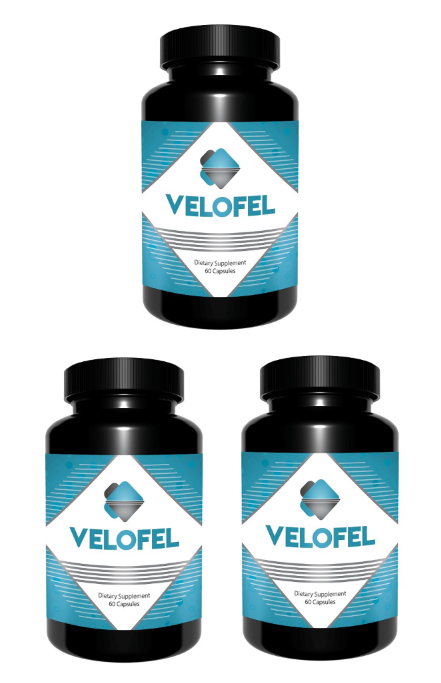 Velofel seeks to change men for the better.
The male enhancement supplement is created to improve sex drive and libido.
Unfortunately, most men suffer from declining sexual performance with age.
However, Velofel is designed to combat these issues by boosting testosterone.
…But does it really work?
Find out in our complete review of the male enhancer.
Related Article – Erectonin Pills Review: Does It Really Work?
What is Velofel?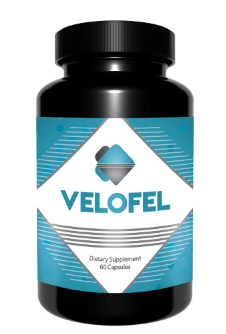 When men get older they are at a disadvantage in terms of sexual performance.
Often, a poor sex drive and low libido contribute to sexual dysfunction.
Moreover, attempting to get and stay hard is a problem that plaques countless men.
In many situations, erectile dysfunction (ED) and other issues related to poor sexual performance are reversible.
For many, the factors that contribute to sexual dysfunction are beyond your control.
Consequently, many decide to revive a lackluster sex life by taking supplements.
Male enhancement products like Velofel are specifically designed to improve sexual arousal and libido.
The formula (see: Ingredients) features natural ingredients which have a reputation for stimulating sexual appetite.
As a result, men that use Velofel report improvements in penis size, erection quality, and satisfaction from sex.
What's more, male enhancement formulas like Velofel bring more enjoyment to the sex life of a partner.
The dual-action formula targets the source of sexual dysfunction, first and foremost, by boosting testosterone (see: How Does It Work?).
For this reason, the capsules reportedly deliver relief in a safe and effective manner.
Nevertheless, there are concerns that Velofel displays the tendencies of a scam.
For starters, the official website does not provide any background on the company that sources the male enhancement production.
Additionally, it's impossible to contact the supplier in the event you are disappointed or have concerns with use.
How Does it Work?
Sexual-related issues in men are far more common than you might think, according to the National Institute of Health (NIH).1
In fact, a substantial amount of men over the age of 40 struggle with some type of sexual dysfunction, including ED.
And, what's worse, the problem appears to only getting worse and effecting men at a younger age.
Thus, male enhancement supplements like Velofel offer refuge.
Velofel is specifically engineered to improve libido and provide relief from erectile dysfunction (ED).
The natural ingredients in the formula assist with spurring sexual appetite as well as boosting testosterone levels.
In general, men produce less testosterone as they age which can also negatively impact your sex life.
For this reason, Velofel enhances energy and stamina, leading to more fulfilling sex.
Velofel male enhancer not only improves testosterone, but may assist with quality of erections as well as premature ejaculations.
The formula features rapid absorption and extended-release technology.
Consequently, the supplement presents an instant surge of energy and improves blood flow to the penis.
Velofel stimulates the prdoctuion of nitric oxide which is necessary to increase blood flow to the penile chamber.
Accordingly, most men that use Velofel report stronger, harder, thicker erections.
The results are also noticed by a significant other who should experience more intense and satisfying orgasms as well.
Related Article – Elm & Rye Performance Enhancer Review
Velofel Benefits
Velofel is a potent male enhancer designed to improve sexual appetite.
As a result, the supplement targets issues related to sexual dysfunction.
According to the website, Velofel features the following benefits:
Improves Sex Drive / Libido
Improves Sexual Arousal
Increases Testosterone
More Energy & Stamina
Bigger, Thicker Erections
Increases Nitric Oxide (Blood Flow)
Experience Intense Orgasms
Treatment for Erectile Dysfunction (ED)
Treatment for Premature Ejaculation
The affordable male enhancement product delivers mixed results, depending on who you ask (see: Does It Work?).
Notwithstanding, Velofel seeks to improve your sex life by first starting with testosterone production.
The increase in testosterone and improved blood flow results in higher libido and better sex.
However, there are some that disagree with what Velofel promises and have been disappointed by the results (more information, below).
Velofel Ingredients
Velofel is a male enhancement formula that features natural ingredients.
The ingredients in Velofel vary widely depending on the source, however, these are the ingredients according to the main website:
L-Arginine
L-arginine has been examined for its effects on erectile dysfunction.2
The results indicate that the amino acid does open blood vessels.
Accordingly, there is hope that it can treat ED and other issues related to poor blood flow.
Boron
The burden of sexual dysfunction takes a toll in society.3
As a result, little known ingredients are examined for their ability to stimulate a sexual appetite.
Boron has several alleged uses but hasn't been researched extensively, unfortunately.
Saw Palmetto Berry
Saw Palmetto is another ingredient that has been examined for treating sexual dysfunction.4
The berry has a reputation for improving libido as well as fertility.
Moreover, saw palmetto may treat an enlarged prostate and improve urinary function.
It's also linked to hair growth, another issue linked to men as they age.
Horny Goat Weed
Horny Goat Weed is referred to as "nature's Viagra".
It's been utilized in traditional Chinese medicine for centuries to treat ED.5
However, the substance is not nearly as researched or used in the West.
Nettle Extract
Nettle Extract is a good source of several nutrients, including essential amino acids.
The substance is connected to a healthy prostate and also accelerates healing of burn wounds.6
However, it's connection to improving libido and erection quality is not known.
Wild Yam Extract
Wild Yam has an interesting medicinal history.
It's been used for treating many ailments, including asthma and urinary tract infections in women.7
Meanwhile, ancient cultures used wild yam root to relieve pain and for its healing properties.
Wild yam is regarded for assisting with female reproductive health, but not as well known for men's sexual health.
Related Article – 10 Libido Gummies That REALLY Do Work
Velofel Side Effects
Once again, the side effects of Velofel vary drastically depending on the source.
For example, according to the supplier, Velofel is completely safe and natural for consumption.
However, if you search around, there are other concerns about the male enhancement formula not previously addressed.
For starters, the company that produces Velofel insists that there are zero side effects to such a powerful and potent supplement.
We highly doubt it as even the most effective natural supplements usually carry a few associated risks or negative symptoms.
Furthermore, Velofel is only safe when users take it at the correct dosage.
Sadly, the company which produces the product fails to provide even basic dosage guidelines for customers.
Nevertheless, most that have experimented with Velofel in the past, recommend not taking more than 2 capsules per day.
There are some concerns associated with Velofel despite what the supplier may tell you.
First, there are indications that the supplement may destabilize the body.
Secondly, whether it really treats erectile dysfunction and premature ejaculation remains debatable.
It may not improve penis size at all despite being labeled as a "male enhancer".
Third, Velofel is currently not approved by the FDA and the supplier is impossible to contact.
For this reason, we question whether the company is hiding behind something.
Does It Work?
Velofel claims to increase testosterone and blood flow which ultimately improves several aspects of sexual performance.
Of course, this is welcomed news to the countless men that experience some form of sexual dysfunction.
Velofel makes a lot of bold promises as a male enhancement product.
For starters, it claims to increase size and quality of erections.
Moreover, the company insists that the supplement is effective at treating premature ejaculation and ED.
However, when you dig deeper, Velofel is connected to several warning signs.
First, there is widespread inconsistencies over what ingredients are actually in the formula.
For example, other sources report vastly different ingredients in the formula such as Tongkat Ali, Maca, Muira Puama, and Korean Ginseng.
And, to make matters worse, there is no way to confirm anything with the company.
Rather, Velofel offers its male enhancement product without any customer service or money-back guarantee.
If that doesn't reek of a scam, we don't know what to tell you.
There are many other male enhancement products that do not utilize the same shady business tactics.
Then, there is the lack of research credibility.
Sure, Velofel makes a ton of promising statements about their product yet none of it has been verified in clinical studies.
For now, research regarding Velofel is limited and the substance is not approved by the FDA.
Velofel Results
Today, men over 30 experience more issues related to sexual dysfunction than ever before.
Sadly, the trend is not going in the right direction, either.
As a result, dejected and frustrated men put all their hope in male enhancement supplements like Velofel.
Unfortunately, the hype does not always align with real, tangible results.
Accordingly, Velofel talks a big game but lacks credibility.
"Initially, I wasn't sure if Velofel capsules would solve my premature ejaculation issues. But I ordered a bottle… and got astonishing results. These capsules have brought a significant change in my sex life."
– Josh T.
I cannot thank the producers of Velofel tablets enough as these capsules have brought a significant change in my sex life.
Im able to last longer and provide her with a satisfying climax. These capsules have helped me to bid a farewell to premature ejaculations.
The truth is you cannot really depend or trust anything that lacks any scientific evidence.
Yes, Velofel does employ convincing marketing tactics but doesn't mean the formula is effective at treating low libido.
"It replenishes my sexual energy and makes me experience immense passion and desire for my wife. My sex has improved dramatically."
– Roger S.
In general, real users of Velofel have not reported the same benefits that the company touts.
Velofel customer reviews are generally on the negative side on websites like Amazon.
Related Article – TupiTea Review: Tea For Erection Or Scam?
Conclusion: Is Velofel a SCAM?
Velofel improves libido, sexual arousal, stamina, and erection quality.
It all sounds wonderful, if it really worked.
Sadly, Velofel is simply not reliable.
The company promotes the male enhancement supplement like it can solve all your issues yet doesn't even have a method to contact directly.
Furthermore, the lack of a credible website and money-back guarantee reeks of a scam.
We hate to say it, but despite the initial promise, Velofel is not dependable.
There is zero scientific evidence or research to indicate Velofel works and real customer reviews of the product are generally negative.
Therefore, avoid at all costs and consider these top male enhancement products, instead.
References
Top 3 Male EnhancementAffiliate Disclosure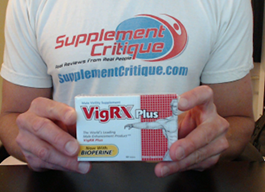 Out of the 100+ male enhancement products Ive tried, Vigrx Plus was the best.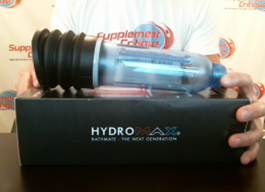 The Bathmate is a proven water-based vacuum pump that can help dramatically increase your size.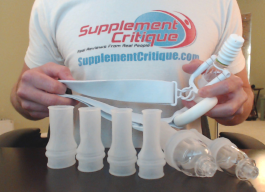 Phallosan Forte is a GREAT option for those looking to grow both length AND girth, permanently.
Honorable Mention/Inexpensive Alternative: Magnum Rings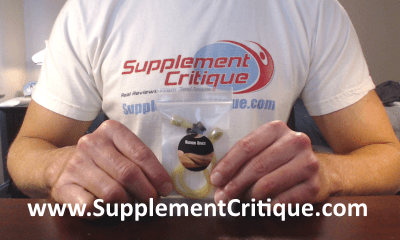 Magnum Rings are a VERY affordable option to getting both girth and length gains, at a fraction of the price of the Bathmate or Phallosan Forte.
Click Here to see our full Magnum Rings review.
Ask A Question
User Questions and Answers
No Questions Have Been Answered For This Article.