Vigor Labs Ball Refill Review – Best Orgasms Ever?
By:
Rob Miller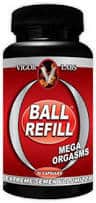 Vigor Labs Ball Refill Overview
Vigor Labs Ball Refill is a semen volume boosting supplement.

Vigor Labs makes lots of bodybuilding and male enhancement supplements, all presented and sold on their website.

The promise of Vigor Labs Ball Refill is that it is the first "extreme" semen volumizer that not only has you shooting loads like you wouldn't believe is possible, but also gives you insane orgasms, boosts your libido, and increases your testosterone production.

It can increase your semen volume by up to 600% and decrease recovery times so you're ready to do it all again in minutes.

The Vigor Labs Ball Refill reviews I've seen are actually pretty positive, so let's look into the ingredient list to see what we can find.
Vigor Labs Ball Refill Ingredients and How They Work
The Vigor Labs Ball Refill formula includes:
Niacin for improved blood flow for better erections.
Zinc to facilitate the body's own natural testosterone production.
Maca Root Extract to boost libido and give you an overall sense of well being.
Horny Goat Weed to increase blood flow and boost libido.
Panax Ginseng to boost energy.
Yohimbe for more blood flowing to the penis for better erections.
Saw Palmetto for improved prostate health.
Tribulus Terrestris to increase the body's natural production of testosterone.
Ginkgo Biloba for better blood flow throughout the body for more energy.
Tongkat Ali to increase free testosterone levels.
The recommended dose is one daily capsule.
Vigor Labs Ball Refill Pros and Cons
Advantages of Vigor Labs Ball Refill
The ingredients are listed and they're all natural.
It's great as a sexual enhancement stack with Vigor Labs Chainsaw.
The price is reasonable.
There are lots of favorable Vigor Labs Ball Refill reviews from customers who've used it.
Disadvantages of Vigor Labs Ball Refill
It contains Yohimbe, which is recommended against by the FDA because it can cause dangerous side effects for certain users.

If you have blood pressure or heart problems, it is strongly advised that you don't use products containing Yohimbe.

Even if you're completely healthy, Yohimbe can cause nausea, headaches, and dizziness.
There are a number of

Vigor Labs Ball Refill

reviews from guys who say it did nothing.
Where to Buy
You can purchase Vigor Labs Ball Refill online at the Vigor Labs website as well as several other supplement retailers.

I've seen prices ranging from $17 to $25 to you'll want to shop around.
Conclusion
Some of the customer reviewers mention that Vigor Labs Ball Refill seems to work as a natural testosterone booster in addition to increasing your loads.Given the price and most of the reviews, I would say Vigor Labs Ball Refill is worth giving a try.
While not all of the claims can be fully substantiated, there is at least a decent amount of evidence to suggest that it should be somewhat effective and is at least popular among a decent population of those that have taken it.
Have You Used Vigor Labs Ball Refill?

Leave Your Review Below!
Top 3 Male EnhancementAffiliate Disclosure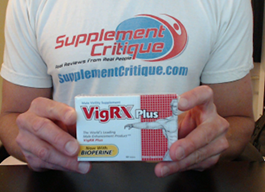 Out of the 100+ male enhancement products Ive tried, Vigrx Plus was the best.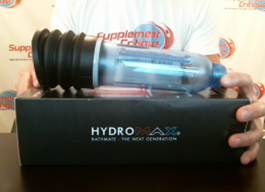 The Bathmate is a proven water-based vacuum pump that can help dramatically increase your size.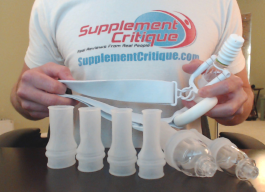 Phallosan Forte is a GREAT option for those looking to grow both length AND girth, permanently.
Honorable Mention/Inexpensive Alternative:Magnum Rings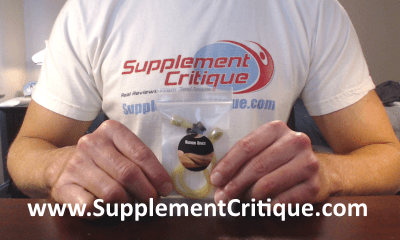 Magnum Rings are a VERY affordable option to getting both girth and length gains, at a fraction of the price of the Bathmate or Phallosan Forte.
Click Here to see our full Magnum Rings review.
User Reviews

4.0 out of 5 Stars (1 Reviews)
Have you used this supplement?
1 time worked
I have a hypothyroid and have low enthusiasm for sexuality, and I happened to take one pill as a joke from a friend and happened to get a dream that night and ejaculation while sleeping. I was kind of surprised. Never took it since and not sure if long term works the same, but it was encouraging in setting a sort of controled confidence.

Was this review helpful to you?
2 out of 6 people found this review helpful.
---
Want To REALLY Get Bigger?

Click Here To See Products That WORK!
Ask A Question
User Questions and Answers
---

I lost both testicles. Will añy of these help increase prostate fluid which I believe is what I have when I ejaculate? Thanks! -Steve

Not that I'm aware of, but I'm sure your doctor knows if there's any medication or ingredient that can accomplish that.- Rob
Was this question helpful to you?
0 out of 2 people found this question helpful.
ASK A NEW QUESTION