Vigor-Max Review – A Cut Above?
By:
Rob Miller
Fact Checked On: 7-26-2013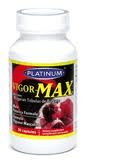 Vigor-Max Overview
Vigor-Max is a male enhancement supplement made by a Canadian nutritional supplement company called Platinum Naturals. Its ingredients are all natural and designed to improve sex drive and performance through the standard avenues of improving hormone balances, increasing blood flow, and boosting energy and stamina.
One of the more unique features of Vigor-Max is that it is described as being appropriate for both men and women. Raising testosterone levels in women has the desired effect of increasing libido, and improving blood flow to the genitals will heighten stimulation. So partners can use Vigor-Max together to improve their intimate experience mutually.
Vigor-Max Ingredients and How They Work
A sample product label is provided on the Vigor-Max product web page. The ingredients include:
Tribulus Terrestris which increases testosterone levels through the pathway of Luteinizing Hormone. Tribulus signals the pituitary gland to secret more LH. The LH then signals the body to produce more testosterone.
Korean Ginseng works to improve blood flow and increase energy. It's also an aphrodisiac.
Cayenne Pepper increases blood flow and improves the absorption of the other active ingredients.
Guarana is a source of caffeine which increases energy and stamina.
Damiana is an aphrodisiac that increases libido.
Eurycoma Longifolia, Avena Sativa, and Wild Yam all increase levels of free testosterone in the body allowing it to be used to its full effect.
The dosage recommendation is one capsule each day, and it is expected that you can start to see results in 5 to 7 days.
Vigor-Max Pros and Cons
Advantages of Vigor-Max
It's made by an established and reputable supplement company.
It is reasonably priced.
It can be taken by both men and women.
It is sold in retail stores.
Disadvantages of Vigor-Max
There is no money back guarantee offered by the manufacturer.
The formula does not contain L-Arginine.
Vigor-Max is not sold online.
We found no Vigor-Max reviews from customers.
Where to Buy
You can buy Vigor-Maxin local retail stores for about $27 a bottle, which is a one month supply. The Platinum Naturals website has a store locator to help you find a local retailer. As far as we can tell, Vigor-Max is not available online.
Conclusion
What makes Vigor-Max different is more about how you it's marketed and distributed than it is about how it's made. The ingredients, with the exception of the absence of L-Arginine, are pretty standard. But Vigor-Max is only available in retail stores, which in this industry, lends a certain air of credibility to the product. None of that, of course, speaks to how well it will work for you. Our assessment is that Vigor-Max is a fairly middle of the road product that will lead to success for some but not all who use it.
Have You Used Vigor-Max? Leave Your Review Below!
Top 3 Male EnhancementAffiliate Disclosure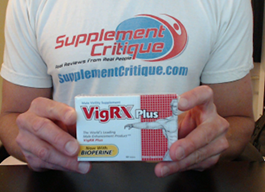 Out of the 100+ male enhancement products Ive tried, Vigrx Plus was the best.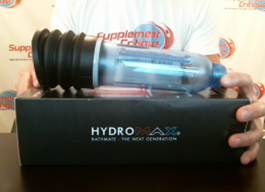 The Bathmate is a proven water-based vacuum pump that can help dramatically increase your size.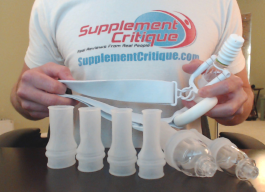 Phallosan Forte is a GREAT option for those looking to grow both length AND girth, permanently.
Honorable Mention/Inexpensive Alternative:Magnum Rings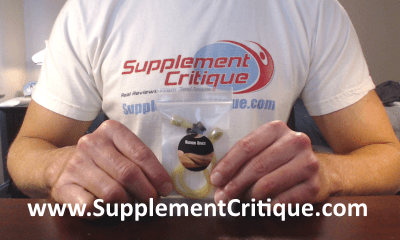 Magnum Rings are a VERY affordable option to getting both girth and length gains, at a fraction of the price of the Bathmate or Phallosan Forte.
Click Here to see our full Magnum Rings review.
Want To REALLY Get Bigger?

Click Here To See Products That WORK!
Ask A Question
User Questions and Answers
---

CAN I USE ONE PILL PER DAY -PRABU

One pill per day is the recommended dose.- Rob
Was this question helpful to you?
2 out of 2 people found this question helpful.
ASK A NEW QUESTION
---

IS VIGO max really safe to use -SHERIFO

As long as you're healthy and use it as directed, it is safe.- Rob
Was this question helpful to you?
1 out of 1 people found this question helpful.
ASK A NEW QUESTION
---

Where I can get it in Egypt -jamilallah

As far as I can tell, it's only available in Canadian stores.- Rob
Was this question helpful to you?

ASK A NEW QUESTION