Fire Drol Review – Should You Use It?
By:
Rob Miller
Fact Checked On: 5-3-2013
Fire Drol Overview
Fire Drol is the natural testosterone boosting supplement offered by GE Pharma, the makers of many sports nutrition supplements such as Jet Fire and Nitric Fire. The claims for the product are pretty dramatic. The website boasts a 1500% increase in free testosterone levels (though no evidence or study is cited). Fire Drol also contains ingredients to block estrogen and DHT as well as an energy blend. The kind of results you can expect are:
Explosive gains in strength.
Mind Blowing Endurance and Energy
Unbelievable sex drive.
All with no unwanted side effects.
Sounds pretty good, no doubt. Too good to be true? Maybe.

So we took a closer look.
Fire Drol Ingredients and How They Work
The thing we first noticed about the ingredient list for Fire Drol is that it is proprietary.

They use 4 different blends, each made up of relevant ingredients, but they don't let you know how much of each is used. This is troublesome right off the bat because some of these ingredients have been studied for their effectiveness using certain amounts. It's impossible to judge how effective these ingredients may be in Fire Drol when we don't know how much was used.
The four blends are:
The Free Testosterone Boost stack with Fenugreek, Icarrin, Zinc, Maca, Vitamin B6, Tongkat Ali, and Cnidium Monnieri. Some of these herbs, vitamins and minerals have shown to increase testosterone and free testosterone, while others of them just contribute to libido in other ways.
The Estro Block with Hormone Regulation including Trans-Resveratrol and Quercin which both have anti-estrogen properties.
Prostate Protect with DHT Block uses Pygeum Africanum Extract, Saw Palmetto Berry Extract, and White Button Mushroom which have all been shown to block DHT.
Endurance Complex which includes Chromium for fat burning, Beta Alanine for muscle building, and Cordyceps Sinensis for activating skeletal muscle metabolic regulators.
Again, the problem is that we don't know how much of any of these is used in the formula. That makes it quite hard to determine effectiveness.
Dosing instructions are 3 capsules in the morning, and 3 again before a workout.
Fire Drol Pros and Cons
Advantages of Fire Drol
It attempts to help you build muscle and lose fat on a number of fronts.
It's specifically designed to promote men's health.
All ingredients are listed.
Disadvantages of Fire Drol
The ingredient amounts are unknown.
There are no

Fire Drol

reviews or discussion from customers claiming to have had success with the product.
Some guys have reported jitters when using Fire Drol.
Where to Buy
You can purchase Fire Drol through the GE Pharma website. A month's supply costs $39.99. We found no indication of a money back guarantee.
Conclusion
Without real information about how much of each ingredient is in the Fire Drol formula and no positive customer feedback, it's pretty tough to recommend Fire Drol. It also may want to do too much in a single supplement, leaving it unable to do anything at all. Skip the Fire Drol. There are better testosterone boosters.
Have You Used Fire Drol? Leave Your Review Below!
Top 3 Testosterone BoostersAffiliate Disclosure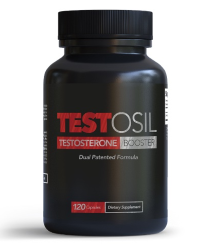 Testosil is the most effective testosterone boosting supplement on the market that I've tested.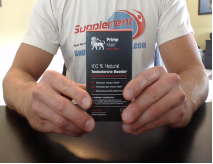 Prime Male is another very effective testosterone booster that uses clinically proven ingredients.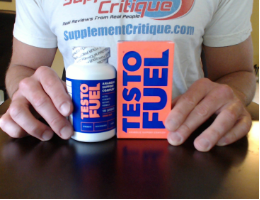 Testofuel is a VERY popular testosterone booster that contains ingredients to help older men.
Check Out My Top Choice For T Boosters - Testofuel

Click Here To Read My Review
Ask A Question
User Questions and Answers
No Questions Have Been Answered For This Article.