Viridex XT Review – On the Cutting Edge?
By:
Rob Miller
Fact Checked On: 5-2-2018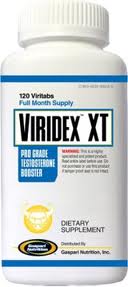 Viridex XT Overview
Gaspari Nutrition, a leader in bodybuilding supplements, has come out with a testosterone booster called Viridex XT. An increased level of testosterone not only helps build muscle. It also helps you get more out of your workouts. You'll be stronger and able to lift more, and you'll recover faster, all leading to more lean muscle mass. As a bonus, you should also experience an increased sex drive and enhanced ability to perform in that area.
Viridex XT is one of the few products of its kind that has undergone clinical studies using human subjects, not petri dishes or rats. It was found to increase free testosterone levels up to 166%. It was also shown to drop cortisol levels by 19%. This drop in cortisol is important because it will help you drop belly fat while the testosterone helps you build muscle.
Gaspari is a very popular brand with bodybuilders. Their products are widely reviewed and discussed on bodybuilding discussion forums. Opinions we've seenabout Viridex XTare more often positive than negative. Users often talk about being able to push harder in the gym. A few customers do, however, mention side effects like headaches and nausea, as well as a lack of effectiveness.
Viridex XT Ingredients and How They Work
The main testosterone boosting ingredient in Viridex XT is D-Aspartic Acid which has been proven in clinical trials to increase testosterone. Because D-Aspartic Acid can also increase estrogen, they've added Actiflax which regulates hormone levels and prevents estrogen from increasing. The clinical studies performed on Viridex XT have shown that estrogen levels do not rise from the baseline.
The rest of the ingredients, for energy and general health, are Glucuronolactone, Vitamin D, Vitamin B6, Vitamin B12, and Folic Acid.
Dosing instructions are to take 2 pills in the morning with a full glass of water, and if you choose, 2 more at night with another full glass of water. A bottle contains 120 pills, so that would be a month's supply at the 4 pills per day rate. You should cycle this supplement as well. They recommend taking Viridex XT no more that 6 weeks at a time, with at least a 30-day break in between cycles.
Viridex XT Pros and Cons
Advantages of Viridex XT
It is made by the firmly established company, Gaspari Nutrition.
It has been clinically tested.
There are many positive Viridex XT reviews from customers who found it to be effective.
Disadvantages of Viridex XT
It may cause headaches or nausea.
Some reviewers found it to be ineffective.
Where to Buy
You can buy Viridex XT from the Gaspari Nutrition website for $55 a bottle. It is also available through several online retailers for prices ranging from $25 to $66 per bottle. If you prefer to buy it from a brick and mortar store, GNC has it, but that may be the most expensive way to go.
Conclusion
Viridex XT is said to be on the cutting edge of testosterone boosting supplements. If you've tried other brands that use Tribulus Terrestris as the main active ingredient, and they haven't worked for you, this could be the solution. One caveat, however, is that Gaspari doesn't offer a guarantee on opened products, so if you want to try it, you'll have to commit to spending the money whether it works for you or not. But it has been tested and shown to work, so if you are looking for a cutting edge testosterone booster to take your routine to the next level, Viridex XTis a good product to try.
Have You Used Viridex XT? Leave Your Review Below!
Top 3 Testosterone BoostersAffiliate Disclosure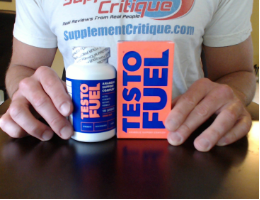 Testofuel is the most effective testosterone boosting supplement on the market that i've tested.It uses a unique blend of effective testosterone boosting ingredients that will help transform your life.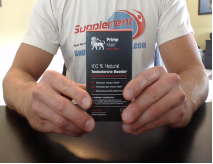 Prime Male is a VERY close 2nd to Testofuel, but contains ingredients to help older men. See why we recommend Prime Male for guys aged 40+, as well as my personal results.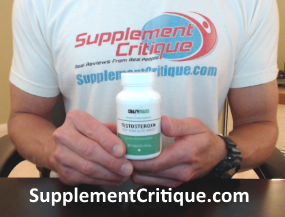 Testoroxyn uses DHEA and other ingredients to help boost free testosterone. See how Testoroxyn is different from Testofuel and Prime Male, as well as my personal results.
How People Found This Review:
and viridex xt gnc, and viridex xt discontinued
Check Out My Top Choice For T Boosters - Testofuel

Click Here To Read My Review
Ask A Question
User Questions and Answers
No Questions Have Been Answered For This Article.