Votofel Force Review – 1 BIG Reason It's A Scam
By:
Rob Miller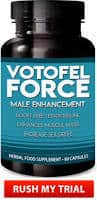 Everyone wants to know the truth about male enhancement supplements.

If you've ever been curious enough to look for information online, once you begin your search, you can scarcely check your Instagram or Twitter feed without coming across an advertisement or link pointing you to an amazing new pill or product guaranteed to exceed your wildest dreams.
Bombarded with all this "information," it's tough to know who or what to believe.

I get these exact 2 questions from readers every single day:
It seems too good to be true.
Who and what should I believe?"
That's why sites like this one exist.

By taking the time to examine the promises, break down the formulas, and curate the feedback, we help you achieve a far better understanding of what works, what's junk, what's true, and what's hype.
Sifting through the possibilities on your own without being able to test a wide variety of performance supplements and know what makes for a good one is tough unless you have endless time and means.
Which brings us to Votofel Force, a male performance enhancement supplement I've seen popping up on social media over the last several months. Does it work? What's in it? How much does it cost? And is it worth it in the end?

These are the questions we'll answer about Votofel Force, and when you're finished reading, you'll be armed with everything you need to make an informed decision.
What is Votofel Force?
They call it the "Triple Intensity Male Enhancement" pill to boost "the 3 S's of Sex – Size, Stamina, and Satisfaction".
Most performance enhancement supplements either work instantly or by taking them every day, over time the ingredients build up in your system, allowing you to be prepared any time.

Votofel Force claims to work both ways:
You get that instant surge in libido and performance ability
And it works over time on the root causes of your dysfunction, so you make continual improvement.
Both near and longer term, the benefits you can expect include:
Bigger, harder erections for more pleasure all around.
Increased libido and sexual energy.
Greater confidence in your vitality and sexual abilities.
How Does Votofel Force Work?
Aside from the fact that Votofel Force claims to work both immediately and in the long run, it's claims are very similar to most other male enhancement pills.

So let's focus on its dual action and how that works.
Votofel Force claims to use a unique rapid absorption technology combined with an extended release mechanism to achieve the dual action results.
How it accomplishes these goals is also a dual action proposition, working in two ways.
First it increases testosterone, more specifically free testosterone.

Testosterone is the primary male hormone, responsible for many of the characteristics we think of as traditionally male.

These include, facial hair as well as muscles, and male sexual characteristics as well.

After about the age of 25, our testosterone levels begin to drop.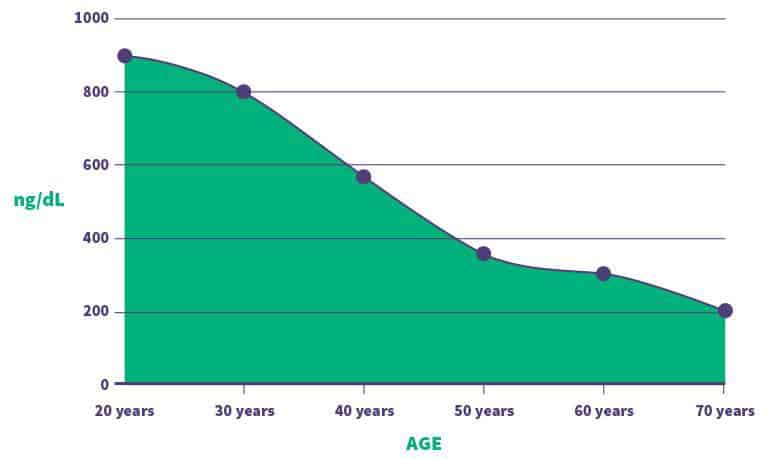 It's not noticeable at first, but after declining for about 10 years, you begin to see the telltale signs.

A drop in libido and weaker erections are among them.

Votofel Force helps your body produce more natural testosterone and also helps maintain those higher levels in the form of free testosterone
When you get your levels tested, you get two numbers – total testosterone and free testosterone. Total is all you have.

Free is all you can use, making this the important number.

Votofel Force claims to increase levels of free testosterone, helping to increase libido, drive, erection quality, and performance ability.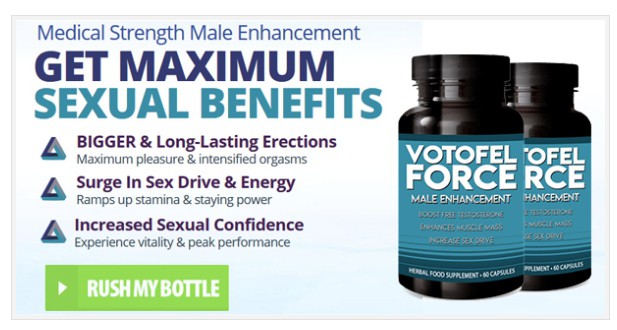 Second, it increases your body's production of nitric oxide, which opens up blood vessels, allowing an increased amount of blood to flow through to help create firmer, harder erections.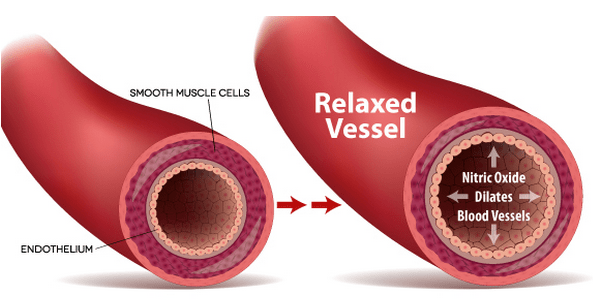 This is called vasodilation, and is a very common claim with performance enhancement supplements.

In fact, it's used by pre workout pills and powders as well because increasing blood flow can help build muscles as well as erections.
Votofel Force Ingredients
Finding claims about how Votofel Force works and what to expect from it turns out to be much easier than finding out what's in the formula.

As it turns out, the Votofel Force website may not exist at all anymore. (We'll talk more about that later).
There are plenty of webpages devoted to discussing Votofel Force, so I decided to check a few of these for an ingredient list.

The problem with this method is that over the several sites I checked, there were several different lists.
One site talked about: L-Arginine, Muira Puama, Nettle, and Tribulus Terrestris.
Another cited: Horny Goat Weed, Tongkat Ali, L-Arginine, and Panax Ginseng.
Still another showed a different list: Tribulus Terrestris, Muira Puama, Ginseng, and Fengugreek
Yet another lists the formula as: Oat Straw, Cayenne Pepper, Vitamin E, Ginseng, Saw Palmetto, and Hawthorn Berry Extract.
Website number 5 lists: Maca Root, Horny Goat Week, Long Jack Extract, Korean Ginseng, and Tribulus Terrestris.
That's five different review websites with 5 different ingredient lists!
Clearly we cannot determine the actual formula through these conflicting reports.
The most important thing to note about the lists is that when taken together, there's really not much difference, or to put it another way, the lists provided are very similar to each other, and they're all very similar to most online male enhancement supplements like Votofel Force.
So, while it's tough to nail down just how well it works based on this information, we can surmise fairly certainly that it works about as well as similar supplements sold in the same way.
Free Trial Scam?
This brings us to how and where to buy Votofel Force, which also has an air of mystery to it.

Turns out, it was once available through a "free trial offer".
Right off the bat, I'll say if you're not familiar with supplements sold this way on the internet, read my full exposé: Free Trial Supplement Scams – The Ugly Truth
If you're in a hurry and you just want the rough outline, here's how it works:
Votofel Force entices you with all the above promises, then you find out it's available to try for "free".
You sign up by paying just $4.95 in shipping charges and $1.95 in package protection charges, and they send you a full one month supply.
The trick is that most customers think it ends there, but that couldn't be further from the truth.
Unless you take specific action to cancel, in a couple weeks, they will charge you for your "free" bottle and they'll begin sending you a new bottle every month from here on out, at full price.This won't stop until you eventually realize what's happening and contact them to cancel the repeat charges.

Even then, it can be tough to get through to these companies and make it known that you don't want to have anything to do with them anymore.
The whole process can be extremely frustrating, but perhaps the most frustrating thing about it is that it's perfectly legal.

As long as they list the terms of the deal somewhere on the website or even hidden in a document available from the website, they're in the clear, legally.

So while tens of thousands of customers are pissed off, they don't have much recourse.
Where Did Votofel Force Go?
It's true that Votofel Force used to be available by signing up for their free trial.

It's also true that it was one of the few free trial products available worldwide.

It was even available in South Africa, when the vast majority of supplements are not – free trial or no free trial.
Currently, every single link I used to reach their actual website to place an order has been cut off or rerouted to a different product.It appears as though, at this time, Votofel Force is no longer available. It may come back; it may not.

My money says they won't come back, at least not under the same name.
Here's what often happens.

Companies using the free trial scam start to get a negative reputation with customers (for good reason).

Unhappy customers write negative reviews and/or contact the Better Business Bureau with their complaints.

Eventually it starts to catch up, and the company pulls the product… sort of.
What they usually do is keep the formula, change the name, and put the same old product in a new bottle.

They change the name in all the existing advertisements, and they're back in business.
So under the name Votofel Force, it no longer exists, at least not that I can find.
Votofel Force – The Bottom Line
The whole free trial supplement scam game has been around a long time, and many companies have it down to a science.

The best ones list ingredients on their websites, make their terms easy to find, clearly list their contact information, and are responsive to customers when they do call to cancel.
Votofel Force doesn't do any of these things.

Not revealing ingredients has led to many conflicting lists all over the internet, and it's impossible to find the actual product website at all at this time to know the terms of the deal and the contact information for the company.
One of the most prevalent issues with these free trial scams is that so many of the companies slap together a shoddy product, create a label, rework a boilerplate website, and start selling their mediocre product without much oversight or quality control.This seems to have been the case for Votofel Force, and at this point, it's completed at least one cycle of existence.

It may come back under a different name at some point.

When it does, we'll review that one too, and probably come to the same conclusion – that it's not worth the hassle.
Have You Used Votofel Force?

Leave Your Review Below!
Top 3 Male EnhancementAffiliate Disclosure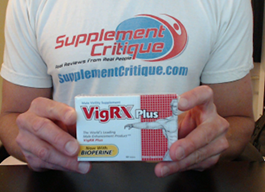 Out of the 100+ male enhancement products Ive tried, Vigrx Plus was the best.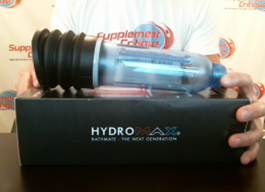 The Bathmate is a proven water-based vacuum pump that can help dramatically increase your size.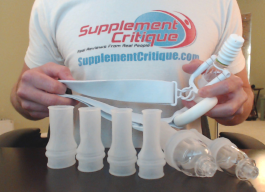 Phallosan Forte is a GREAT option for those looking to grow both length AND girth, permanently.
Honorable Mention/Inexpensive Alternative:Magnum Rings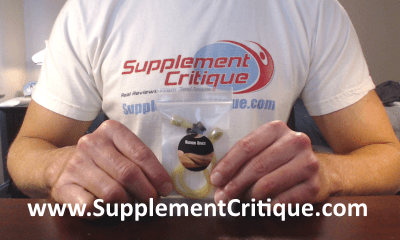 Magnum Rings are a VERY affordable option to getting both girth and length gains, at a fraction of the price of the Bathmate or Phallosan Forte.
Click Here to see our full Magnum Rings review.
User Reviews

1.0 out of 5 Stars (1 Reviews)
Have you used this supplement?
VOTOFEL Force
I took on the free trial of this product. I was informed up front of the cost and subsequent monthly payments. Upon receiving confirmation of the delivery in transit, I cancelled my future purchases. I had no problem cancelling. All it took, was a call to the listed consultant mobile number. I am still on the trial of the product so I will not support or dismiss it as of yet

Was this review helpful to you?
1 out of 1 people found this review helpful.
---
Ask A Question
User Questions and Answers
---

How do I stop them taking more money from my account ? -Bob

You need to call them as soon as possible and tell them you want to cancel your subscription.  I wasn't able to find a phone number for you, but if you contact your credit card company. They should be able to put you in touch.- Rob
Was this question helpful to you?
16 out of 17 people found this question helpful.
ASK A NEW QUESTION
---

Is Votofel Force enhances a scam or does it actually works on penis -Horace

It's actually a scam.- Rob
Was this question helpful to you?
15 out of 18 people found this question helpful.
ASK A NEW QUESTION
---

how do I unsubscribe -glenn

You need to call them as soon as possible and tell them you want to cancel your subscription.  I wasn't able to find a phone number for you, but if you contact your credit card company. They should be able to put you in touch.- Rob
Was this question helpful to you?
7 out of 7 people found this question helpful.
ASK A NEW QUESTION
---

I wish to cancel all future dispatches and cancel my visa authority.Please refund the debts 2/1/18 as i have not authorised these. -Les Corser

SupplementCritique.com is a review website. We have no relationship with Votofel Force. You'll need to contact them directly to cancel your subscription. You should be able to find the phone number listed on your credit card statement with the transaction.- Rob
Was this question helpful to you?
4 out of 4 people found this question helpful.
ASK A NEW QUESTION
---

How do I cancell my order. -Dennis

Give them a call and let them know you want to cancel your subscription. I don't know their phone number, but you should be able to find it on your credit card statement, with the billing transaction.- Rob
Was this question helpful to you?
2 out of 2 people found this question helpful.
ASK A NEW QUESTION