Vrect

Reviewed by: Rob Miller

2.0 OUT OF 5

NOT Recommended

Date Published:
05-30-2013
Vrect Review
Male sexual health issues can become a big problem.

There are many men that suffer from issues such as erectile dysfunction and premature ejaculation.

For this reason, there have been several supplements created to help men deal with these issues.

One such product is called Vrect.


Vrect is marketed as a "miracle" pills that can "turbo charge" a man's love life.

The website for the product is somewhat unprofessional, as it is presented on a single page.

Additionally, the overall tone of the site is somewhat exaggerated.

However, there is useful information provided about Vrect on the website.

This includes customer testimonials, information about the effects of the pill on the body and a money back guarantee of 30 days.


How Vrect Works 
Vrect is taken within just a few minutes of any type of sexual activity. The pill is extremely fast acting.

The website offers a detailed description of how Vrect works.

It is said that the pill helps stretch the arteries, which allows more blood flow to the penile chambers, creating a harder and firmer erection.


However, the website fails to list any of the ingredients that are used in the product.

For this reason, we can only guess how the product actually helps with the process of dilating the arteries.

Typically, the amino acid L-Arginine is used in products of this type to aid in this effect.

The formula also states that it will increase energy and stamina so it likely contains ingredients such as tribulus terrestris, maca powder and ginseng.


Pro's and Con's of Vrect
Vrect Pros:
Contact information for the manufacturer is given on the website.


The process for ordering is secure and discreet.


Vrect claims to be an all natural male enhancement supplement.


The manufacturer provides a 30 day money back guarantee.


Testimonials from customers are given.
Vrect Cons:
The Vrect website appears unprofessional.


The product is expensive when compared to other products of this type.


Vrect is not sold in any retail stores.


There is no ingredient list provided.


Where to Buy Vrect
Vrectcan only be purchased online through the official website for the product.

The product is sold in several different packaging options.

The cost for a single pack is $9.95. A pack of 15 capsules is sold for $119.70. This is a lot more expensive than other over the counter male enhancement supplements, but is somewhat cheaper than many of the prescription drugs available for the treatment of erectile dysf
Is Vrect Recommended?


It is hard for me to recommend Vrect simply because there is so little known about the product.

The cost of Vrect is extremely expensive for this type of product and there is no list of ingredients provided making it difficult to determine whether or not the product will work.

With so many other male enhancement products available at a more reasonable cost and that are known to work, I would recommend trying one of them as opposed to trying Vrect.

Even with the 30 day money back guarantee I cannot recommend using a product when the ingredient list is unknown.



Have you tried this product? Leave your Vrect review below!


Our #1 Choice For Male Enhancement – Vigrx Plus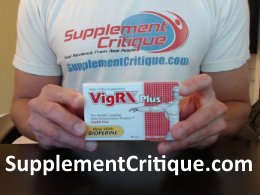 We have personally tested over 100 different male enhancement supplements, and Vigrx Plus stands out as the most effective in terms of results and customer reviews.

Not only is Vigrx Plus designed to help boost overall stamina and libido, but it's also the only product in its category to be clinically studied and PROVEN to work.


Click Here to read more about my specific results with Vigrx Plus
How People Found This Review:
and vrect
User Reviews
There are no user reviews for this post.
User Questions and Answers
User Questions and Answers
No Questions Have Been Answered For This Article.
Want To REALLY Get Bigger?

Click Here To See Products That WORK!
Sign Up For Our FREE 51 Page Ebook
On All Natural Enlargement Exercises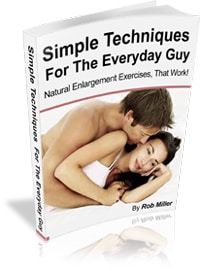 X
Sign Up For Our FREE 51 Page Ebook
On All Natural Enlargement Exercises