X-Cream Review – Should You Use It?
By:
Rob Miller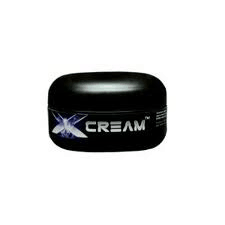 Contents
X-Cream Overview
X-Cream Ingredients and How They Work
X-Cream Pros and Cons
Where to Buy
Conclusion
1. X-Cream Overview
If you've given any thought to penis enlargement, you've probably wondered whether or not it's for real. For some guys, it's just a passing thought. For others, it's something they lose sleep over. Penis enlargement comes in lots of different formats. There are pumps, pills, exercises, viagra alternatives, and creams. X-Cream is a penis growing cream that promises to increase mainly your girth after just 4 to 6 weeks.
Want To

REALLY

Get Bigger?
Click Here to sign up for my free "Enlargement Exercises" eBook.
X-Cream makes no claim to increase your libido or your pleasure. It is exclusively about size. While that's sort of a novelty in this business of products that claim to be all things to all people, the important thing is that it works. So that's what we'll focus on.
2. X-Cream Ingredients and How They Work
The proprietary formula is mostly made up of L-Arginine and other Amino Acids that function as precursors to nitric oxide, which relaxes the walls of the blood vessels so more blood can flow into the chambers of the penis, called the Corpus Cavernosa. The idea is that over time, this increase in blood flow causes the penile tissue to grow in order to accommodate for it.
This is the same mechanism used by many penis enlargement pills as well. But with a topical cream, the ingredients go directly to where they are needed, and the effects can be more localized and less systemic.
3. X-Cream Pros and Cons
If you look closely enough, you can find some good and bad in just about everything. Sometimes making a list of both can help you decide whether or not to go through with a purchase.
Advantages of X-Cream
The website is helpful and informative.
There is a 30-day money back guarantee.
The website shows lots of testimonials.
Disadvantages of X-Cream
Plenty of guys say it doesn't work.
X-Cream does nothing for arousal or enjoyment.
There are X-Cream reviews complaining of a gritty, uncomfortable consistency.
4. Where to Buy
You can buy X-Cream online at the official website and at Amazon. One jar costs about $20. If you buy 2 at a time, it'll cost $32. The website offers a 30 day money back guarantee is you're not satisfied.
5. Conclusion
Much to the disappointment of guys all over the world, there are no creams that can permanently increase the size of your penis – length, width, or otherwise. I've seen several dozen products like Xtra Man and others make that very same promise, and almost never back it up with any clinical proof or before and after pictures.
Scientifically speaking, there is zero chance that it will have even the slightest effect on your penis size.
L-Arginine does improve erections with increased blood flow, but there are enhancement pills that do this as well as increase libido and improve performance. You can't even use X-Cream as "lube with benefits" because of the gritty texture. Ultimately, we can't find a single reason to choose X-Creamfrom among your many penis enhancement options.
I would say save your money and go with another similar option, or scrap the cream idea and simply go for a pill-based supplement if you have not quite had luck with creams so far and are still looking for a bedroom improvement, and who isn't?
Have You Used X-Cream? Leave Your Review Below!
Top 3 Male EnhancementAffiliate Disclosure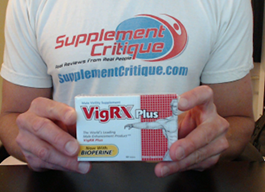 Out of the 100+ male enhancement products Ive tried, Vigrx Plus was the best.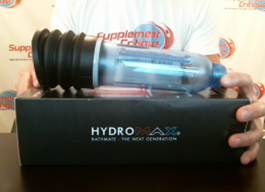 The Bathmate is a proven water-based vacuum pump that can help dramatically increase your size.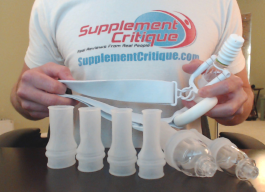 Phallosan Forte is a GREAT option for those looking to grow both length AND girth, permanently.
Honorable Mention/Inexpensive Alternative:Magnum Rings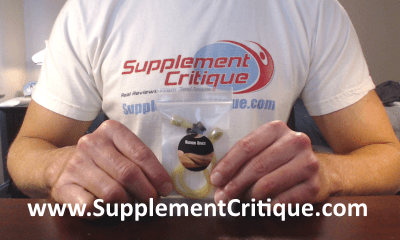 Magnum Rings are a VERY affordable option to getting both girth and length gains, at a fraction of the price of the Bathmate or Phallosan Forte.
Click Here to see our full Magnum Rings review.
User Reviews

4.3 out of 5 Stars (4 Reviews)
Have you used this supplement?
X Cream Works
By
Tim Jameson

,
Apr 23, 2016
I used this cream after reading what it is for (extra girth). I was pleasantly surprised that it gave me that extra girth in 6 weeks. My wife noticed the difference, too. I'm satisfied.

Was this review helpful to you?
19 out of 21 people found this review helpful.
---
It works
Used it and went from about 6 inches to 6.5 inches and gained over 1 in in girth . wife did notice a difference.

Was this review helpful to you?
11 out of 12 people found this review helpful.
---
It was her idea. She's sorry.
By
Jasper

,
Dec 14, 2018


In Short:

I would NOT recommend this to a friend.
This is as much from a woman's perspective as man's. Just as many men develop erectile dysfunction as we age, lots of women experience vaginal dryness as they age as well. X-cream varies in consistency from jar to jar. We wound up with half a case of the stuff from a vendor who left it as a bonus for us giving him a large order where I worked. My girlfriend has had some surgeries resulting in vaginal dryness at an earlier than usual age. Ordinarily when a woman is aroused, the more aroused she is the wetter she is, and the more firmly erect her nipples. During foreplay the latter is a clue to when she's ready. Not being stupid each other us put some X-cream on our upper arm about a week before using it for sex. Now granted I was not using it as a penis enlargement cream.
I didn't expect that; we needed a sex lubricant and this was handy. Neither of us had any irritation, redness or other adverse reaction after the arm test. We started sex action, sofa, fireplace, etc. Hands here and there upstairs and down; I did some oral on each breast to feel her nipples harden in my mouth. She lubed herself and my penis to a satisfactory end for us both. We used a lot, on top of that in our wild buck fest we knocked the jar of X-cream down an open floor vent and it was never seen again. No telling what the heat and air man will think next time he cleans the duct work!
Our next jar was dissatisfaction. She applied some to herself first, very lightly using an upward motion to her clitoris, which upon reaching it she immediately recoiled. There was pain in her face. We didn't think too much about it at the time as we both knew that sex products don't always have consistent results. She washed off and we got it on. I didn't want to take a chance it again so once more I tested the feeling of X-cream inside my elbow. Not quite the same, but OK. I put some on my penis, gently massaging it into my shaft. I have been circumcised, as I massaged the cream into the head of my now erecting penis the harder it got, the more different the cream felt. I stroked full fist slowly twisting and pumping. The longer I did, the more gritty the X-cream felt. Let this be a lesson to you guys, what you find uncomfortable on your penis may well be doubly so on her clitoris. If she doesn't like it don't use it no matter how great it might feel on your manhood. This has to do with ingredients, such as menthol or mint as well as consistency, as in the difference between creamy and slick or grit in grease. There isn't a man with penis who hasn't lubed it up with something for mastubating. There are times we start out, find our lube getting uncomfortable and keep on going because we're too close to blasting off and can't stop. The discomfort is there, but is not so bad it overwhelms us to the point we stop sexual activity. We may pay for it with a raw penis later.
Women are different and won't pay that price. Perhaps they're smarter that way. Any discomfort in the most feminine region of their bodies they react quickly. Imagine what it would be like to have what they have and have sand inside. Not fun. Listen to the li'l woman, about such things she is usually right. We opened the rest of the jars in the case and found some contents to be just as intended, other was gritty. Any of you gents ever had concrete burns? The effect of the a fine grit on your skin slowly and painlessly erodes the skin until there is a raw open wound that is quite painful. Think how this would be on your penis. Think how a woman would feel with that inside. X-cream would only be worth it if what you use is creamy, or even greasy as opposed to gritty. I have heard, but am unable to confirm that some amino acids crystalize over time which if so could be a reason for the grit. What we had was clearly left over stuff but undated so impossible to determine how old. Fresh jars of X-cream might be just fine. I can't recommend to a friend or vouch for X-cream either way.

Was this review helpful to you?
1 out of 2 people found this review helpful.
---
Pool
By
DUDE

,
Aug 29, 2020


In Short:

I would recommend this to a friend.
DID NOT enlarge but it's a great lubricant for sex in the pool or hot tub

Was this review helpful to you?

---
Want To REALLY Get Bigger?

Click Here To See Products That WORK!
Ask A Question
User Questions and Answers
---

im using a penis extender and I just ordered x cream....because they say it helps with girth...is that true and is it permanent ?...am I just wasting my time with both? -mike

The extender is capable of giving you permanent results as long as you use it consistently and you're patient.  X-Cream is mainly going to help with erections, and doesn't really have lasting size benefits.- Rob
Was this question helpful to you?
7 out of 9 people found this question helpful.
ASK A NEW QUESTION
---

Should I apply x cream before having sex...not as a lube though...when should I apply x cream to get the benefits of it?...is it suppose to make you harder and last longer or help with girth....very confused...is it worth even using x cream....sorry for the long question. -mike

I wouldn't recommend it. They say it increases penis size, but the truth is it's not capable of increasing penis size.  It may help with harder erections, but it doesn't increase libido or staying power at all.- Rob
Was this question helpful to you?
4 out of 6 people found this question helpful.
ASK A NEW QUESTION