Xylestril Review – Too Good To Be True?
By:
Rob Miller
Fact Checked On: 4-26-2013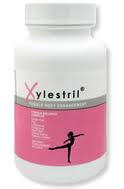 Xylestril Overview
Xylestrilis an all-natural fat burning supplement designed specifically for women. And it makes some pretty bold claims.

It will help you lose 8 to 12 pounds a week. Your acne will disappear. Your breasts will grow larger and firmer. And finally, your sexual pleasure and desire will increase. Wow! Now that's a list of claims! Unfortunately, they may have exaggerated a bit too much, because Xylestril is no longer available anywhere.
Product Description
Xylestril contains a number of ingredients, some targeted at achieving their claims, and some not.
Green tea has a thermogenic effect to promote weight loss, and contains antioxidants for better skin.
Chocomine is an antioxidant found in chocolate.
Kelp helps burn fat with a thermogenic effect.
Soy isoflavones, wild yam, and don quai mimic estrogen, and therefore balance a woman's hormones to help ease menopausal and menstrual symptoms (another Zylestril claim).
Damiana and avena sativa are said to have a positive effect on libido.
These ingredients can be mildly effective, but they need to be in large enough doses to achieve even minimal results. The amounts of each in the product are not known, and no clinical studies have been done on the actual Xylestril formula. None of the ingredients listed have any known breast enhancement effect.
The recommended dose is 1 pill 3 times per day – one before breakfast, one before lunch, and one before a workout.
Xylestril Side Effects
Some women have reported nausea and fatique while taking Xylestril.
Where to Buy Xylestril
At present, Xylestril seems to be off the market. This may be temporary, or it may be permanent. We conducted a thorough search for information on why the product has disappeared, but were unable to find anything. Ebay and Amazon don't carry it. The website has been reduced to simple a homepage that says little more than "Xylestril is out of stock". They go on to recommend, and link to, another product.
Conclusion
A few weight loss supplements that make unrealistic claims have been sued and forced to stop selling their product. This tends to happen with companies that are hard for the average consumer to track down when they are dissatisfied. They are only available online at their official website and maybe eBay. They only sell one product on their website. They don't back their promises up with guarantees, and when dissatisfied customers want to return the product, these companies become impossible to reach.
We found no indication of a pending lawsuit, but when a company all but shuts down and leaves no trace, we don't think that's a company you want to trust with your health or money. Xylestril's claims are outrageous. If you're looking to lose weight, choose a fat burner that helps you achieve that goal.
Have You Used Xylestril? Leave Your Review Below!
Top 3 Fat BurnersAffiliate Disclosure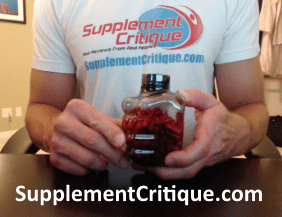 Instant Knockout is actually a new fat burning supplement I just came across, and got great results.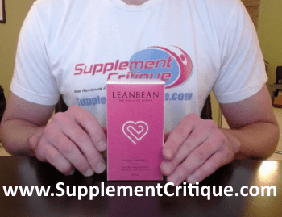 LeanBean Female Fat Burner is the BEST fat burner for women we\'ve ever tested.

Read our review here.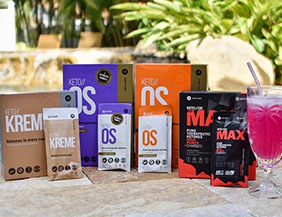 Biohacks your body into instant ketosis to burn fat instead of carbs.

Weight loss, energy, focus, anti-inflammatory, anti-aging.
Ask A Question
User Questions and Answers
No Questions Have Been Answered For This Article.