Zydenafil Review: 5 Pros and 2 Cons
By:
Rob Miller
Fact Checked On: 2-25-2021
Male enhancement supplements are somewhat of a mixed bag when it comes to quality.
If you try enough like I have, you slowly come to realize that many of them do not do too much to differentiate from other supplements or are simply ineffective.
With that said, you never know when you are going to come across a true gem.
Because there are literally thousands of male enhancement supplements available at any given moment, it is hard to look at the selection with a discerning eye.
There is a wide selection and in general, many of them have similar enough formulas that choosing between one or the other is tricky.
Personally, I have tried enough that I know exactly what to look for and what to expect, for the most part, out of any given supplement.
Related Article– BlueChew Review: My Personal Results
Male enhancement supplements when compared to prescription erectile dysfunction pills offer a natural approach to curing problems in the bedroom.
That is what draws a lot of people to them.
Not only are they more cost effective generally, but for the most part they have less side effects and drug interactions.
Because there a lot of duds out there, however, knowing what to look for requires a lot of deep digging.
Most people aren't able to try hundreds of male enhancements before finding the right one.
As you will see, there are some specific factors, benefits, and ingredients to look out for that could tell you whether or not the supplement in question is worth it.
Zydenafil is a male enhancement supplement with natural vasodilators and several familiar ingredients.
Its main goal is to take of erectile dysfunction which leads to improved performance and most confidence in the bedroom.
What is Zydenafil?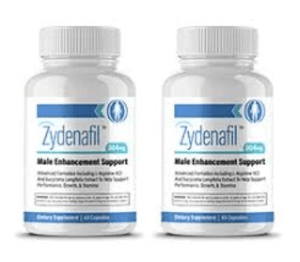 Zydenafil is a male enhancement supplement that uses natural ingredients to improve blood flow to the genitals and increase sex drive, energy, and performance.
Unlike most male enhancement supplements, Zydenafil offers a 60 day money back guarantee which is a strong show of confidence.
It is a daily male enhancement supplement.
Because of that, it is not the kind of "take as needed" supplement that you take immediately prior to sexual activity in order for it to wok.
According to their own website, they only have a 1% return rate.
If that is true, that suggests that the people that use Zydenafil are happy enough with their results that they see no need to send it back.
How Does Zydenafil Work?
Using a combination of natural ingredients, Zydenafil's main function is to help boost blood flow to the penis leading to an erection.
Its other primary goal is to improve your sex drive and essentially get you "in the mood" to where you can perform well.
The formula contains some aphrodisiacs that you could possibly recognize from supplement stores and male enhancement supplements you have tried before if you have.
Zydenafil works by building up in your system over time as it is a daily male enhancement supplement.
Its ingredients that support vasodilation work by increasing nitric oxide production which opens the red blood cells so that they blood can spready throughout the body.
Famous erectile dysfunction pills like Viagra or Cialis work exactly the same way and are well known vasodilators.
Male enhancement supplements, however, make use of natural vasodilators instead which cuts back on side effects and is generally safer to use.
Let's take a look at what kind of ingredients make up Zydenafil's formula.
What Are Zydenafil's ingredients?
Eurycoma Longifolia
More often called Tongkat Ali these days, it is most commonly used to help with male sexual dysfunction such as erectile dysfunction, lack of sex drive and poor performance. (Source)
It is also used commonly to enhance athletic performance, potentially help with workout recover and even potentially increase testosterone levels which is the male sex hormone responsible for fertility, sperm count and male sexual function. (Source)
Tribulus Terrestris
It can help to regulate blood sugar and cholesterol levels in people that have diabetes, help boost your immune system, and is a natural diuretic that can help clean your system out. (Source)
Tribulus also has anti-inflammatory properties, has potential to offer relief from pain, but contrary to the legend can not actually increase testosterone levels in humans, only rats. (Source)
Muira Puama
It has properties that can help to alleviate joint pain, enhance athletic performance, ease stomach aches and increase sex drive for women and men alike. (Source)
L-Arginine
L-arginine is amino acid that acts as a vasodilator because it breaks down into nitric oxide inside our bodies which causes improved blood flow and strengthened erections. (Source)
It can also help to reduce your blood pressure to a healthy level and alleviate angina (chest pain). (Source)
What Are the Ingredient's Side Effects?
Euycoma longifolia was found to be safe when consumed for medical purposes on a mostly short term basis, however, some sources of it have a high mercury count which can be dangerous in high doses. (Source)
Tribulus Terrestris can possibly cause insomnia or stomach aches and pains, as well as irregular menstrual periods for women, as well as having negative drug interactions with nitrates and certain blood pressure medicines. (Source)
Muira Puama has not been widely tested so it currently does not have any known side effects. (Source)
L-arginine when taken in large doses can potentially cause diarrhea, stomach aches, gout, bloating and drops in blood pressure. (Source)
Does Zydenafil Really Work?
Zydenafil seems to be a pretty effective male enhancement supplement.
Not only does it contain natural vasodilators that have historically worked their charm and strengthened many men's erections, it also can do wonders for your sexual desire.
The balance between ingredients that grant energy and blood flow and ingredients that put you in the mood is on point.
Not all men's erectile dysfunction is causes by lack of blood flow.
In fact, for many men it is simply a side effect of having a lot of stress to deal with or a diminished sex drive for one reason or another.
Zydenafil clearly gets this and that explains the well-rounded formula they have to offer.
With that said, no two people's chemical makeup is alike.
In other words, Zydenafil, like any male enhancement supplement will affect you differently than it may affect your friend or coworker.
How to Use Zydenafil
As I mentioned, Zydenafil is a daily male enhancement supplement.
To use Zydenfail, take two pills daily.
I have not found a specification as to whether or not they should be taken together or separate times.
However, on their website, they state that some of their users who want faster results double their daily doses which leads me to believe that you can probably take two at once if taking four in one day is acceptable.
To get the very most out of Zydenafil, you need to take it with consistency each day and at the same time roughly if possible.
According to what their website has to say, Zydenafil is made up of the most potent form of each ingredient.
Whether you take two a day or four a day, supplies don't last that long as is the case with all daily male enhancement supplements.
Because of that, it is good to weigh the options if you have the chance to stock up on them in bulk, otherwise it can be way too pricey for anyone.
Where Can I Find Zydenafil?
You can find Zydenafil easily by going on their website.
If you scroll through their site, you will see that they boast that they are not one of the many male enhancement supplements running a free trial scam.
I have not heard anything about them being one of the scamming offenders, so that rings true to me.
A one bottle, one month supply is $69.95.
If you want to stock up, however, you can get two bottles for $129.95.
The best value available on their site is the three bottles plus one free for $149.95.
In general, daily supplements are more costly because you take them with more frequency than if it was take as needed.
Pros +
Natural ingredients
Contains some vasodilators
Has a low risk for side effects
Increases sex drive
Strengthens erections
Cons –
Expensive
Supply does not last long
Conclusion- Is Zydenafil Worth Trying?
Yes, it is worth trying.
The only thing that I could see as keeping people away would be the price.
That combined with the fact that is a daily supplement may be slightly off putting to people that want quick results.
For those that don't mind waiting a month or two for the full effects to become noticeable, Zydenafil seems like a great option.
If you wind up liking it, I recommend buying bulk, otherwise it is hard to justify spending that much for a one month supply of any male enhancement supplement.
Check with your doctor or pharmacist to make sure that Zydenafil does not interact with any medications that you are on, or whether or not you are allergic to anything in it.
Top 3 Male EnhancementAffiliate Disclosure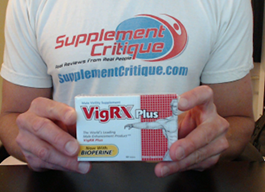 Out of the 100+ male enhancement products Ive tried, Vigrx Plus was the best.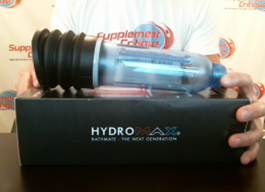 The Bathmate is a proven water-based vacuum pump that can help dramatically increase your size.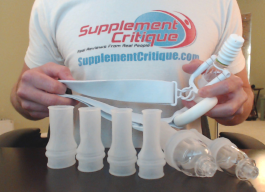 Phallosan Forte is a GREAT option for those looking to grow both length AND girth, permanently.
Honorable Mention/Inexpensive Alternative:Magnum Rings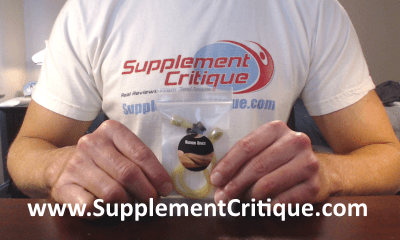 Magnum Rings are a VERY affordable option to getting both girth and length gains, at a fraction of the price of the Bathmate or Phallosan Forte.
Click Here to see our full Magnum Rings review.
Ask A Question
User Questions and Answers
No Questions Have Been Answered For This Article.