Zynev Review
By:
Rob Miller
Fact Checked On: 4-24-2020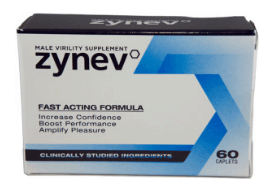 As men become older, many search for the magic bullet that will allow them to feel like they are 20 years old again.
I certainly get NO shortage of guys emailing me everyday, asking if I've come across any magic "penis enlargement pill".
Some actual emails I've gotten: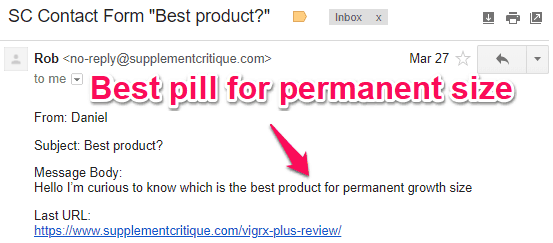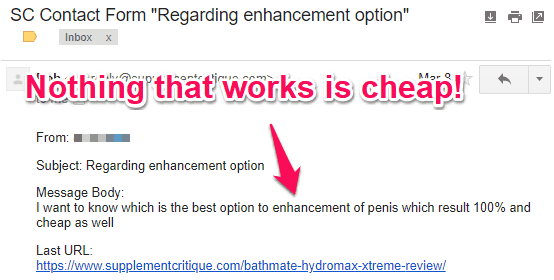 I'll start this review off with the truth.
There is NO pill that will give you any permanent gain in size.
Nothing short of surgery, the use of water based vacuum devices like the Bathmate, or extender devices like the Phallosan Forte will give you permanent enlargement.
I can tell you this from years of testing DOZENS of pills that claimed to grow size.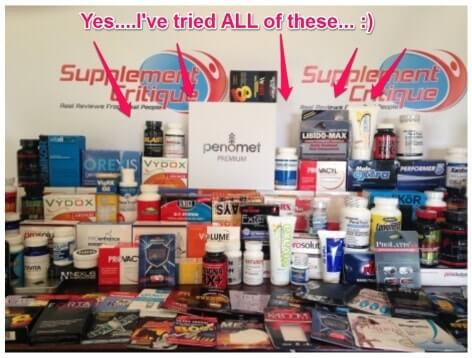 With that disclaimer out of the way, let's talk about one product that promises just that.
I'm talking about Zynev, which I first came across when I saw an ad that looked like this: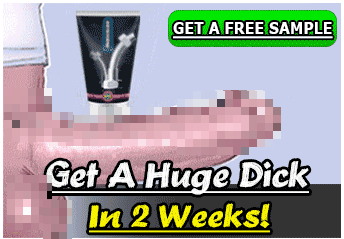 So will Zynev REALLY get you a HUGE dick in 2 weeks?
Unlikely, and you're about to find out why.
What is Zynev?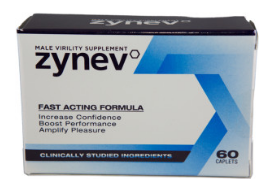 Zynev is a male enhancement supplement that is promoted by Tom Chambers, an NBA All-Star. According to Chambers, "Zynev is the most powerful male enhancement supplement available."
While Chambers doesn't appear young, he claims that he feels like he is in his 20s again. Let's take a look at Zynev and determine if the claims that they make actually have some truth behind them.
Zynev claims that the ingredients that are contained in this formula increase stamina, increase free testosterone levels, and offer greater satisfaction for your sexual partner.

They also claim that this product is able to burn fat and is completely safe.
Fake and Deceptive Marketing For Zynev

Like a number of other male enhancement supplements, there are plenty of websites that publish fake reviews that are intended to convince people to sign up for other offers.
Want To

REALLY

Get Bigger?
Click Here to sign up for my free "Enlargement Exercises" eBook.
Sites like "Vitamin of health dot com" lure you in with an enticing headline like "Zynev Male Enhancement is a scam?

Don't try until you read this".
If you search the term "zynev" on google, it literally comes up in the #1 spot after the first paid ad.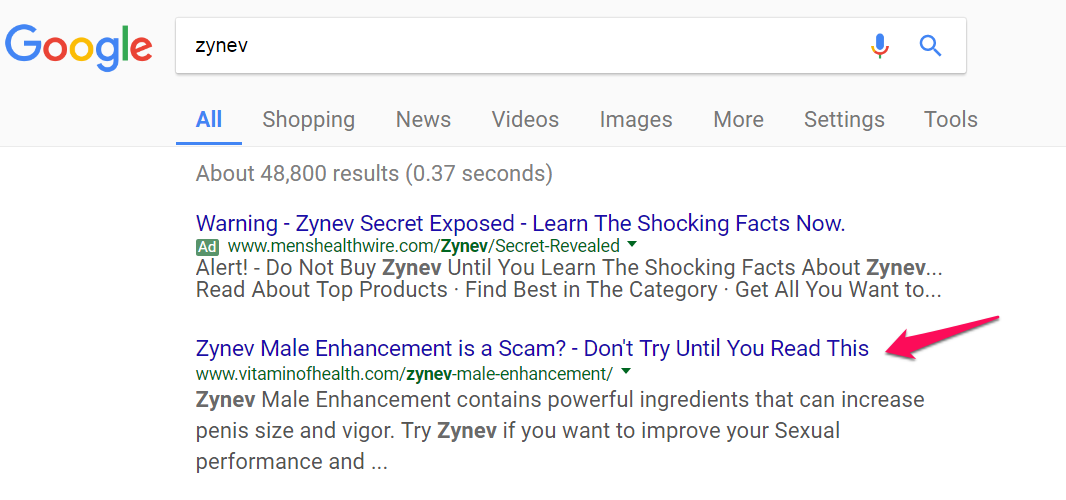 Well, if you indeed click on it and read what they have to say, the very first sentence states that Zynev will unequivocally increase your penis size.

If you go on and read the rest of this "review", you'll see that's it's basically a bunch of nonsense.
For example, here's paragraph 3 of that same page:

These unscrupulous websites make fake claims in order to convince people to sign up for other programs that they are promoting. These fake news scam websites are often listed on the first page of Google and have clearly outsmarted the search algorithm.
They somehow slip through the cracks and work towards steering unwitting people in the wrong direction and ultimately dupe them into finding their way to products that do not work quite as advertised.
Unfortunately, websites like these are becoming more popular and allowing scandalous marketers to earn a profit.
Stay away from these fake articles that are only intended to get people to sign up for other programs and don't actually sell products.
How Does Zynev Work?
Zynev claims to have a number of different ingredients that have been shown to improve erection, improve blood flow, and increase libido.

Overall, the ingredients contained in this supplement are present in a wide variety of male enhancement formulas.
Ingredients In Zynev
The is no consensus on what this product actually contains.

The official website claims that this product contains Yohimbine, Korean Ginseng, Maca Root, Horny Goat Weed Extract, Saw Palmetto, and L-Arginine HCl.
However, the label on the bottle contains a 1,484 mg proprietary formula of Horny Goat Weed Extract, Tongkat Ali Extract 100:1, Saw Palmetto Extract, Orchic Substance, Wild Yam Extract, Sarsparilla, Nettle Extract, and Boron, along with 44.28 mg of calcium carbonate.
So who knows what is actually in this formula.

Since the official website claims that this product has Yohimbe and Maca Root along with L-arginine, it could really be effective as a male enhancement supplement.

However, the products listed on the label are likely correct.

Either way, this should be a red flag for people who are thinking about purchasing this product.
We will take a further look at the ingredients that are listed on the label of the bottle and determine whether this formula has the potential to improve erection and sexual performance.
Horny Goat Weed Extract
Horny Goat Weed extract has been used in traditional Chinese medicine and has been shown to inhibit PDE5, increasing blood circulationto the penis.

In a way, this product functions in a fashion similar to Viagra.

In addition, Horny Goat Weed extract has been shown to increase testosterone in animal studies.

In general, a dose of 1,200 mg of the active ingredient, Icariin, has been shown to be effective in improving erection. However, given that the entire proprietary formula contains only 1,486 mg, this product is likely to contain nowhere near enough Icarrin to increase penile blood circulation.
Tonkat Ali Extract 100:1
Tonkat Ali has been shown to reduce estrogen levels, is an aphrodisiac, and has the potential to improve erection quality. Since the extract in this formula is relatively potent when compared to other male enhancement formulas, Zynev may actually improve sexual function.
Saw Palmetto Extract
Many are under the impression that Saw Palmetto extract increases testosterone and improves erection. However, a number of human studies have shown that these claims lack evidence.
Dosage And Instructions
The suggested dosage is two capsules, 1 to 2 times a day. One bottle contains 60 capsules so one bottle lasts anywhere between 15 days and 30 days.
Side Effects Of Zynev
Horny Goat Weed extract has been shown to interact with medications that reduce blood pressure. In addition, consuming Horny Goat Weed extract along with anticoagulants can result in complications.
Supplement with Saw Palmetto have been shown to cause dizziness, vomiting, constipation, diarrhea, and headache in some individuals.
Consult with a doctor before taking this supplement.
Where Can I Buy Zynev Male Enhancement?
Zynev is available online and costs $49.95 for a one-month supply.A 3-month supply costs $99.95, while a 5-month supply costs $124.95.
Zynev offers the classic free trial scam where individuals only have to pay shipping and handling in order to try out this product. However, people who fall prey to the "free trial" will be charged 20 days after signing up for this offer.
What's interesting to note is, when you go to checkout they don't even TELL YOU that they will be charging you in 20 days.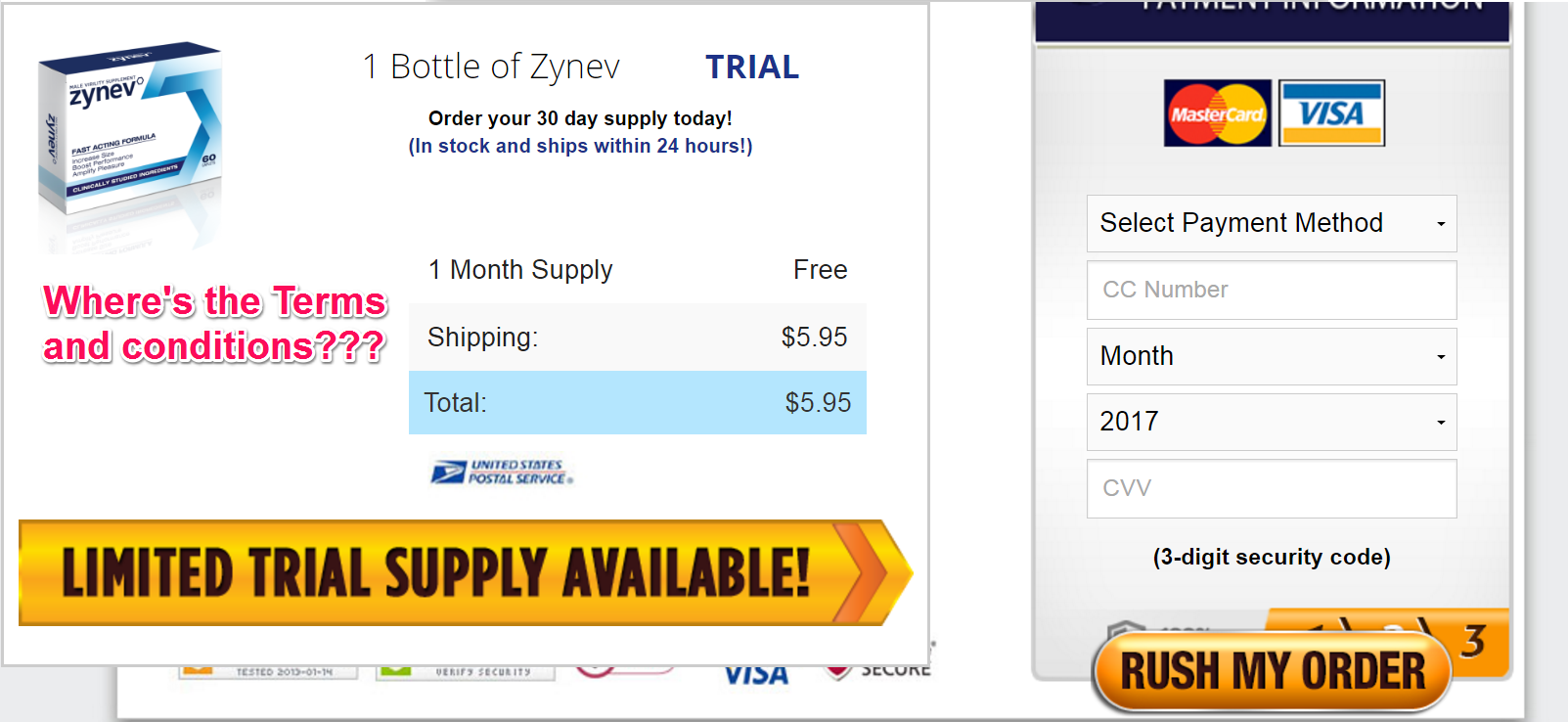 There's no box that clearly lays out the terms and conditions on the checkout page, which is TOTALLY against the law and unethical.
Only after clicking on the "Terms" link at the bottom of the page do you see what you're getting yourself into.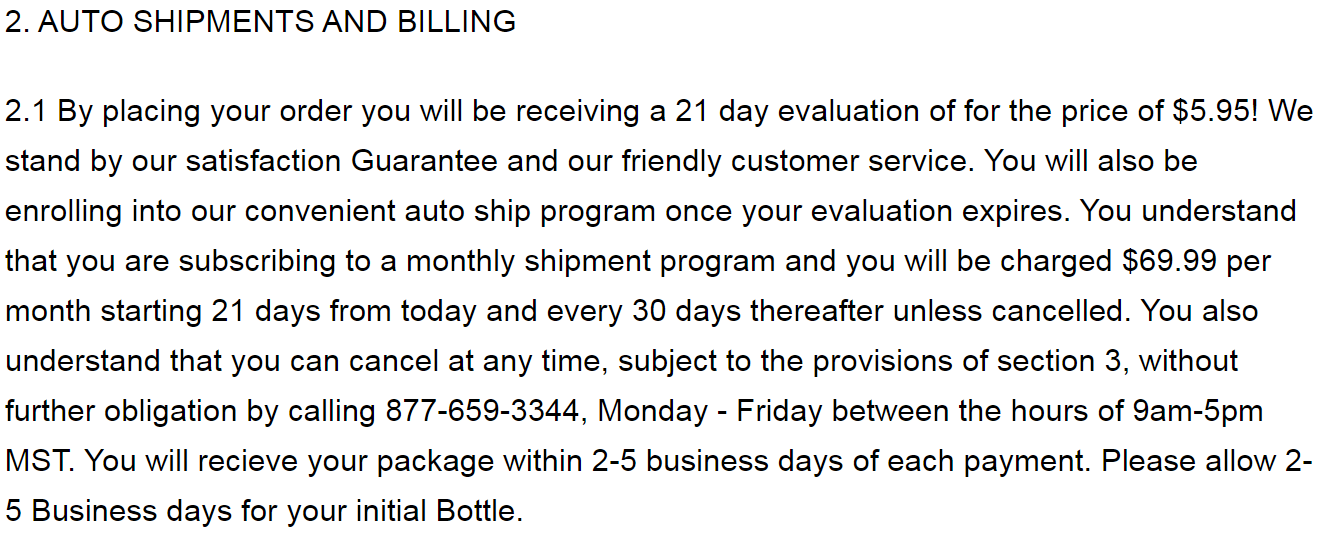 Of course, users who sign up for the "free trial" will then be charged month after month, as they will be automatically signed up for auto ship. This means that anyone who doesn't want to be charged for this product needs to call the Zynev customer service phone number directly at 1-877-321-6150 in order to cancel autoship.
However, there are reports of unanswered calls when calling the company phone number so whether or not people can actually cancel auto ship or ask for a refund may not even be possible.
You'll also see that there are numerous complaints on the Better Business Bureau website, although they are not actually rated by the BBB.
They don't sell Zynev in stores like GNC, Walmart, Vitamin Shoppe, or CVS, so don't even waste your time looking there. They do, however, sell Zynev on Amazon, although there hasn't been a ton of people who've left reviews.
In fact, there was only one. And it wasn't good.

30-Day Refund Policy
Well, not really. The 30-day refund policy requires users to pay for shipping and handling and a $19.95 restocking fee.
But wait, this refund is only is valid for people who return an unopened package. Anyone who actually tries this product won't be able to receive a refund.

However, in the terms and conditions, a customer must try this product before requesting a refund.
How can I get a refund if you're telling me I have to try it first in one sentence, then telling me I can't get a refund if the package is opened?
Catch 22
In other words, there is no 30-day refund policy. Zynev simply gives the legal run around and ends up earning money on the "free trial" one way or another.
The free trial is a scam and the 30-day refund is a scam! Buyer be warned.
Conclusion
Zynev is just another one of those male enhancement supplements that don't really offer much at all. Almost all of these supplements that claim to increase testosterone and result in a rock hard erection are just another way to separate people from their money.
In most cases, any supplement offering a free trial isn't actually free in the end.Oftentimes, unsuspecting users end up receiving a new bottle month after month, while being charged extraordinary amounts of money.

Male enhancement supplements that depend on auto ship programs are designed to collect as much money from users as fast as possible.

People who have already purchased a supplement like Zynev are required to contact the company directly in order to cancel their order.

However, good luck getting through to them because they may not answer the phone.
The best way to avoid the hassle that comes along with taking part in the "free trial" or purchasing Zynev is to avoid signing up for it in the first place.

It should be clear that purchasing this product only results in a headache, not an amazing sex life.
Free trial scams are so commonplace that at this point it is safe to assume that most of them are not going to be as "free" as they initially state, and for that matter, they should come as a red flag right out of the gate.
All in all, products like this just give a bad name to the supplement industry in general.

How are these less than stellar products that rely on auto ship programs, while lying about their refund policy legal?
While some of the ingredients in Zynev have been shown to improve erection quality and increase testosterone levels, the amount of these ingredients aren't anywhere near the amount that has been shown to be effective in scientific studies.

In other words, purchase the active ingredients like Tongkat Ali and Horny Goat Weed Extract individually instead of trusting in a male enhancement formula that is focused on collecting the maximum profit by using unscrupulous tactics.
Have You Used Zynev?

Leave Your Review Below!
Top 3 Male EnhancementAffiliate Disclosure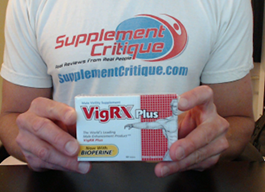 Out of the 100+ male enhancement products Ive tried, Vigrx Plus was the best.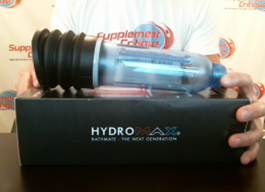 The Bathmate is a proven water-based vacuum pump that can help dramatically increase your size.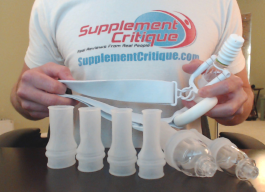 Phallosan Forte is a GREAT option for those looking to grow both length AND girth, permanently.
Honorable Mention/Inexpensive Alternative:Magnum Rings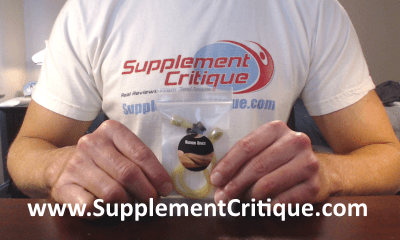 Magnum Rings are a VERY affordable option to getting both girth and length gains, at a fraction of the price of the Bathmate or Phallosan Forte.
Click Here to see our full Magnum Rings review.
Want To REALLY Get Bigger?

Click Here To See Products That WORK!
Ask A Question
User Questions and Answers
---

How do I get this company to stop emailing me? I get approximately 15 emails a day. I have unsubscribed multiple times in the past 4 months and they still harass me. Please let me know. -John

If unsubscribing doesn't work, mark the emails as spam. This way they should start going to your spam folder. You can probably mark the sender as a spammer as well.- Rob
Was this question helpful to you?
2 out of 3 people found this question helpful.
ASK A NEW QUESTION
---

Where can I buy from this medicine? -Bahij

They have an official website, and you an access it through any of their affiliate sites as well.- Rob
Was this question helpful to you?
0 out of 1 people found this question helpful.
ASK A NEW QUESTION