1-Androboldiol Overview
You eat pretty well and you hit the gym 3-5 times a week, but you're just not getting the results you want, or the results you used to.

Dropping testosterone levels may be what's causing the problem.

When we're young, our bodies produce tons of the stuff, but after about 30 or so, it's all downhill from there.

It's natural and the problem isn't bad enough to require a doctor or a prescription, but you sure could use something to provide a little help.
1-Androboldiol is an over-the-counter herbal supplement that boosts your body's own natural testosterone levels so you:
Gain lean muscle and strength more easily.
Reduce body fat.
Increase sexual desire and improve performance.
Have more energy.
Feel better about yourself.
There are lots of testosterone boosters out there.

What makes this one different?
1-Androboldiol Ingredients and How They Work
The ingredient list is pretty comprehensive and includes:
D-Aspartic Acid which has been clinically proven to raise testosterone levels over 40% in just 12 days.
Eurycoma Longifolia which lowers the amount of SHBG (Sex Hormone Binding Globulin) that binds to testosterone rendering it ineffective.
Tribulus Terrestris which boosts libido and signals for increased testosterone production.
Fenusterols from Fenugreek seeds.

Their high saponin content increases testosterone production.
Maca Root which is an herbal aphrodisiac that releases bound testosterone.
Mucuna Pruriens which contains L-Dopa, the precursor to Dopamine which increases motivation and testosterone levels.
Boron which has been shown to improve your testosterone to estrogen levels.
Horny Goat Weed which increases libido and stimulates blood flow.
Alpha GPC 50% which improves cognitive function and increases the release of growth hormone.
The recommended dose is 3 1-Androboldiol capsules taken twice daily on an empty stomach.
1-Androboldiol Pros and Cons
Advantages of 1-Androboldiol
The ingredients are all natural and cover a wide range of testosterone boosters.
There's a money back guarantee.
The one 1-Androboldiol review I saw from a customer is favorable.
Disadvantages of 1-Androboldiol
It's a bit expensive.
It's got a strong focus on improving sex drive, leaving some room to be more involved in the testosterone boosting process.
Where to Buy
You can purchase 1-Androboldiolthrough the official website.

A singel bottle sis a one month supply and costs $69.95. The money back guarantee applies to 1 used bottle and as many unopened ones as you return.
Conclusion
1-Androboldiol looks like a decent testosterone booster, but I wouldn't put it up there with the best.There's a strong focus on libido boosters, so if you're looking for a testosterone booster/sexual performance enhancer, 1-Androboldiol may be the one.
Have You Used 1-Androboldiol?

Leave Your Review Below!
Top 3 Testosterone BoostersAffiliate Disclosure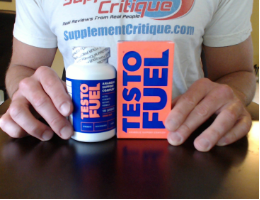 Testofuel is the most effective testosterone boosting supplement on the market that i've tested.

It uses a unique blend of effective testosterone boosting ingredients that will help transform your life.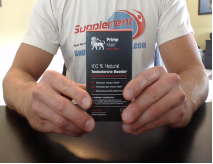 Prime Male is a VERY close 2nd to Testofuel, but contains ingredients to help older men. See why we recommend Prime Male for guys aged 40+, as well as my personal results.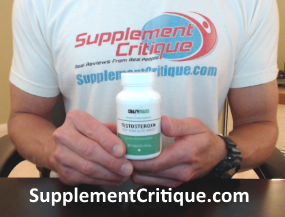 Testoroxyn uses DHEA and other ingredients to help boost free testosterone. See how Testoroxyn is different from Testofuel and Prime Male, as well as my personal results.
Check Out My Top Choice For T Boosters - Testofuel

Click Here To Read My Review
Ask A Question
User Questions and Answers
No Questions Have Been Answered For This Article.