Force Factor Volcano Review – Better Than The Original?
By:
Rob Miller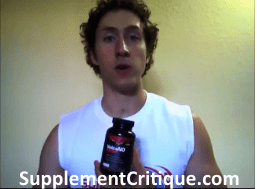 ---
---
Home
»
Pre Workout
» Force Factor Volcano Review – Better Than The Original?
Contents
Force Factor Volcano
Force Factor Volcano Works
Force Factor Volcano Reviews
Where to Buy
Results
Recommendation
Reviews
If you've visited your local GNC lately, you'll notice they have a "special" section that is about 3 ft. wide by 4 ft. high, and is separated by a glass partition. You may ask yourself why they do this, and the answer is simple…these are some of the most highly sought after (and expensive) products in their stores. One supplement that you will probably see in there is called Volcano, made by the same guys that brought you the original Force Factor 1 and 2, as well as Test X 180.
But what makes this supplement so popular vs. the others? Well, we're in the process of testing this supplement as I write this review, so we'll let you know for sure at the conclusion of our evaluation. But in the meantime, we got a chance to investigate the claims more deeply, and wanted to give you our preliminary findings in this review.
What is Force Factor VolcaNO?
According to the products official website, Force Factor VolcaNO is a nitric oxide booster that helps to pack on lean muscle, increase strength and endurance, as well as promote vein-bursting vascularity. Its proprietary blend of ingredients is broken up into 2 parts…an energy blend and a Strength complex. The energy blend contains L-Citrulline, Agmapure Agmatine Sulfate, and L-Norvaline, which helps to produce a process called Vasodilation.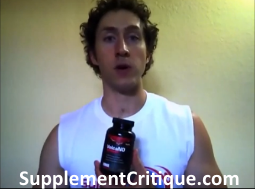 For those of you who are unfamiliar with Vasodilation, it basically is a process that is created by nitric oxide, and allows for the blood vessels and arteries to widen due to relaxed smooth muscle tissue surrounding them. With increased blood flow comes increase oxygen and nutrient delivery which, in theory, should increase your energy levels as well as promote "bulging" veins.
The strength booster has Con-Cret Creatine, as well as L-Methionine and L-Glycine. For anyone who has worked out for a decent length of time, you're probably familiar with the benefits of creatine. Not only does it help to build strength and endurance, but can also help with productivity and may even increase testosterone levels.

How Does Force Factor VolcaNO Work?
If you've ever taken a pre-workout booster like Cellucor C4 or NO Xplode, you know that they work well. But, because they contain very powerful stimulants to help get you "jacked up" and ready for the gym, they often come with a VERY steep crash that could leave you physically drained for the rest of the day. For someone that works out early in the morning, this might not be such a great side effect.
What makes Force Factor Volcano different is that it doesn't contain any stimulants that will leave you crashing later on. It's a slow, naturally producing energy that lasts throughout the day. It doesn't come on hard like most of the powders we've tested, but it does start to kick in around the 30 – 45 minute mark, albeit a bit slowly. The addition of creatine into their blend is a fantastic idea, something that most pre workout supplements don't include.
So you basically have one part of their supplement that helps get you pumped for the gym and allow for sustained workouts, and another portion that helps in the muscle building and recovery process. The directions on the bottle state to take 2 – 4 capsules with breakfast, and 2 – 4 capsules 30 minutes prior to working out. On your non workout days, you should continue taking 2 – 4 capsules with breakfast and 2 – 4 capsules with dinner. This is to allow the ingredients to "build up" in your system, and allow for peak performance before, during, and after your workouts.

Reviews of Force Factor VolcaNO
Reading through reviews and testimonials of Force Factor VolcaNO, it looks like the vast majority of guys are getting great results from it. While most stated that it took a bit of time to kick in (usually around the 5th or 6th workout), there was a general consensus that it was working great to help increase energy substantially and help to push out a few more reps.
The only info I could find on side effects was from a review on GNC, which said that they developed severe diarrhea and an upset stomach. Obviously this person has never used creatine before, because that is one of the worst side effects that you'll get from it. Other than that, most reviews reported that Force Factor Volcano was easy to swallow, easy on the stomach, and easy to take.

Free Trial / Where To Buy
The only negative reviews I could find had to do with their free trial, so I'll give you a brief on this so you know what you're getting into. If you decide to order the free trial of Force Factor VolcaNO, you have 18 days from the date you order to cancel your trial. If you choose not to do so, then the credit card you used to pay for shipping will be charged $69.99. Furthermore, you will be enrolled in a monthly billing program which will ship out a fresh bottle to you every month, as well as charge your credit card $69.99 for each bottle.
Some guys find this a bit scammy, and in my own personal opinion, I can see why. The terms and conditions are hidden in the fine print at the bottom of the page, and to be honest it's not so easy to read. That being said, however, they do have a pretty generous 30 day refund / return policy, which they do honor. To avoid this completely, I would recommend purchasing it outright on their official website, which does not include a monthly billing cycle.
To avoid this, I always recommend you either keep a keen eye on the date that you ordered and be sure to mark down their cancellation number on your calendar or something. This way, if you've used it for a week or so and feel that it's not right for you, you simply give them a call and tell them you want to send it back.
Alternatively, you can visit your local GNC and find Force Factor Volcano on the shelves for about $10 cheaper ($59.99) than it is on the official VolcaNO website. If you're a premium GNC member, you can get it even cheaper, for a price of $45. This is comparable in price to what you would find on Amazon, who also sells it.

Our Personal Test Results
We had one of our product testers try out Force Factor VolcaNO, and he said he got numerous benefits from it. One thing he did note was that while there was no MASSIVE boost in energy, he did notice increased recovery times after a sprint, a reduction in soreness from his workouts, and an overall "light" increase in his energy levels.
Check out his video review below:
[vimeo id="116386848″ w="500″ h="350″]
Pro's
Solid quality ingredients
The addition of creatine is great for strength and muscle recovery
Available in stores
No harmful stimulants / no jittery feeling
Backed by a 30 day money back guarantee
Con's
Retail prices are a bit expensive
Relatively new to the market
Recommendation
If your looking for a stimulant-free pre-workout supplement, then Force Factor VolcaNO might be right for you. The Force Factor line of supplements is very reputable and has been selling a wide range of very effective supplements over the years. Couple this with the fact that it's one of the only formula's to contain the recovery boosting properties of creatine, and we think that it can help almost any guy get the body he's been looking for.
The only downside is the price, which at $69.99 per bottle, can be quite expensive. If you're that concerned with the price than I recommend you pick up a bottle at either Amazon or your local GNC store to take advantage of any discounts or coupons they may be offering.
Click Here to visit the official Force Factor VolcaNO website.

Top 3 Pre WorkoutAffiliate Disclosure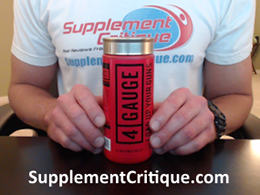 4 Gauge is a brand new pre workout that kicks in FAST and will rev up your workouts.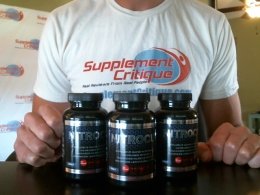 Nitrocut is a VERY effective pre workout supplement for a variety of reasons, see why here.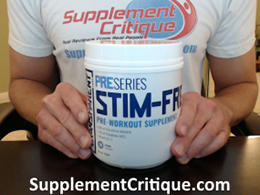 If you're looking for a stim-free pre workout, add Transparent stim-free to your list!
User Reviews

3.3 out of 5 Stars (3 Reviews)
Have you used this supplement?
Dangerous!
Took VolcaNo as instructed, passed out after workout,may have had 2-3 seizures, taken by ambulance to hospital for treatment. Do not take that crap!

Was this review helpful to you?
10 out of 16 people found this review helpful.
---
VolcaNo
I had been taking VolcaNo for about three months, I had never tried supplements before this. I had been working out and I wasn't able to build at all,and could hardly last 45 minutes of a continuous non stop work out.

When I started using this product I could slow start to feel more energy during my workouts and within a week I was doing a 3 and a half hour workouts every 6 days a week.

Recovery time was incredible.

I had decided to only do body weight exercises so I would do as many of whatever exercise I was doing, like pull ups, then I would go sprinting or a fast jog as if it acted like a break and then I would go work a different muscle or sometimes the same one and repeated that process untill I felt like I needed to leave the gym bc I had been there the longest doing more than anyone else in the room was doing with there little time in there.

I was only taking the smallest dose at that time.

The benefits to my body were almost immediate, I became very defined and really big so fast that it had the workers at the front desk in aw, because the change was the most drastic thing they had ever seen.

It had gotten a little expensive so I quit it for about 5 months and I also got real busy and was hardly working out as much as I was, but when I had started using it again it didn't seem to have anywhere near the same effects that it did before, and I don't understand why

Was this review helpful to you?
7 out of 13 people found this review helpful.
---
volcano
By
Tim Fusi

,
Mar 15, 2015
totally awesome. I can go through reps with no breaks at all. not even a 30 second break just go go go. I only take the pills on the days I work out seems to work for me.

Was this review helpful to you?
3 out of 8 people found this review helpful.
---
Want To Really Get Ripped?

Click Here To Download My FREE
Ask A Question
User Questions and Answers
---

I have been using C4 as my pre-workout supplement, is VolcaNo a better product to try or can I take both at the same time? -Giovanni

They're two very different kinds of pre workout supplements.  C4 uses lots of stimulants to get you jacked up. Volcano is stimulant free and relies mor eon NO for vasodilation and other components for muscle building. Which is better is based mostly on personal preference. Some guys need the stimulants. Others would rather do without.- Rob
Was this question helpful to you?
5 out of 7 people found this question helpful.
ASK A NEW QUESTION
---

I'm not a coffee drinker because it makes my heart beat a little faster and it makes me jittery sometimes. Depending on the strength of the coffee that I'm drinking that is. But when I've had a couple of nights with short hours of sleep and it catches up to me, then I'll have a cup and it helps me through the day. Now with that in mind, how would VolcaNO affect me? Would it be like caffeine? -Richard

It doesn't contain any stimulants, so you should be fine.- Rob
Was this question helpful to you?
5 out of 7 people found this question helpful.
ASK A NEW QUESTION
---

I had bariatric surgery in December, 2014; a corrective surgery on July 1, 2015; all is well now. I cannot take pills. 2 questions; as a Bariatric patient, can I take VolcaNO? Can the pills be crushed? And,does this have testosterone that can stimulate prostate cancer? Thank you. -Michael

I don't know about the bariatric surgery. I recommend you talk to your doctor about that. I'm also not sure about crushing the pills, though it's probably okay.  Finally, no, they don't contain testosterone, they stimulate natural testosterone production, so it won't lead to prostate cancer.- Rob
Was this question helpful to you?
4 out of 5 people found this question helpful.
ASK A NEW QUESTION
---

Is there any issue concerning an increase in blood pressure when using VolcaNO? -Bill

There are no stimulants in it, so there shouldn't be blood pressure issues. But if you're concerned, you should check with your doctor.- Rob
Was this question helpful to you?
2 out of 2 people found this question helpful.
ASK A NEW QUESTION
---

Are there age restrictions when it comes to taking this product? -Sammy

Yes, you should be at least 18 years of age.- Rob
Was this question helpful to you?
2 out of 2 people found this question helpful.
ASK A NEW QUESTION