21st Century Hgh Reviews
By:
Rob Miller
Fact Checked On: 4-5-2017

As you begin to age, your body releases fewer growth hormones. For athletes and actors, this could lead to the end of a career. For ordinary people, aging forces reduction in physical activity. Regardless of who you are, if you are reading this, you are interested in recommendations for an anti-aging product. 21st Century HGH just might be one of those. But before you go out and purchase it, take a look at this in-depth review. You will be able to decide for yourself how effective this oral spray is.
After checking out the company website, we notice some bold claims about 21st Century HGH and also negative statements about their competitors. Amongst the bold claims are it is completely safe, FDA approved, and taken by many athletes. There are 2 separate formulas – advanced and regular. The regular formula – $55.95 per bottle (as of February 2011) – is designed for the every-day individual. The advanced formula – $83.95 – is stronger and intended more for athletes. Both can be purchased over the counter or off the company website.
Key Ingredients in 21st Century HGH
Regular Formula Ingredients: Human Growth Hormone, Pituitarum, Liver Extract
Advanced Formula Ingredients: Human Growth Hormone, Deer Antler, Pituitarium, Liver Extract
The ingredients are pretty standard for similar HGH products, and they are solid. Obviously the most important ingredient is Human Growth Hormone. The dosage of it is essentially 60%-80% less than you would receive in a doctor prescribed HGH product.
Customer Reviews
Every related product is going to have a mixed bag of reviews. The reason for that is some things simply do not work for certain people. We do not all function the same. Here are a couple customer reviews we found online:
"I am very pleased and excited with the results of this your product.I have been using it for about 1 year." – Joanne Helrich, New York
"I think you can tell a good product by the customer service and the customer service here was great." – Steve Johnson, Washington D.C.
21st Century HGH Pros
Comes with a money-back guarantee
2 formulas with different potencies
Can purchase this over-the-counter
Company has been in business for over 10 years
21st Century HGH Cons
No clinical evidence proving its effectiveness
Ingredients are nothing more than standard for similar products
More expensive than related products
Conclusion
21st Century HGH definitely has some positives. However, the downside is there doesn't seem to be much difference between this product and other homeopathic HGH products. While it may work well for some, we question what percentage of individuals will have success with it. Therefore, we recommend you consider purchasing other over-the-counter HGH products.
SupplementCritique.com's #1 Choice For HGH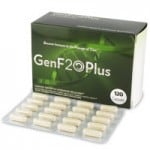 GenF20 Plus has been a leading producer of high quality HGH products for years, and their new "plus" formula is clearly a winner. If you are looking for a product that truly "Turns back the Clock", than look no further than Genf20. This particular hgh supplement has proven itself time and again, and is not only doctor approved, but is also one of the safest on the market in terms of ingredients and quality.
GenF20 Plus has been designed to make you feel 20 years younger by using a proprietary blend of peptides and anti-oxidants which are proven to work. We recommend that you try the 6 month program to get the best results.
Learn More About GenF20 Plus
Top 3 Hgh SupplementsAffiliate Disclosure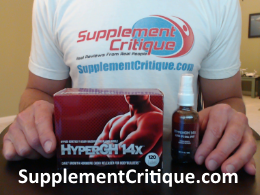 HyperGH 14X is a potent HGH releaser which works to help with recovery.

Read more in our review.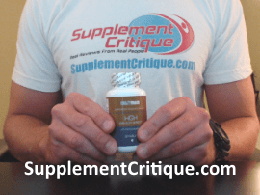 HGH Elite series is another one of the best HGH supplements we've ever tested.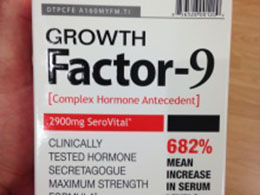 While it is very expensive, Growth Factor 9 has proven that it indeed does WORK.
Ask A Question
User Questions and Answers
---

Can I order to iceland -Almar

According to their website, they do ship to Iceland.- Rob
Was this question helpful to you?

ASK A NEW QUESTION