Renewal Hgh Advanced Reviews
By:
Rob Miller
Fact Checked On: 4-10-2020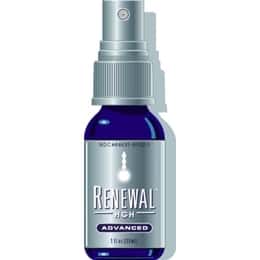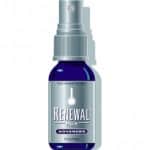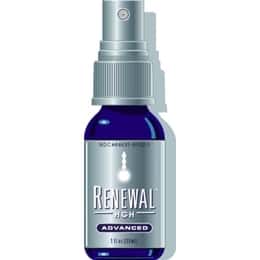 Millions of individuals use human growth hormones every year to help them feel young. Once we get into our 40's, we all wish we were 21 again. One great way to bring back the glory years is by taking a non-prescription HGH product that fights aging, and decreases muscle fat. You should be aware that many of these products are ineffective. In this review, we're going to focus on Renewal HGH Advanced. After reading through this, you should know how effective it is.
What is Renewal HGH Advanced? It is a human growth hormone mouth spray formula that promises to decrease signs of aging, build back muscles, and reduce body fat. According to the Always Young HGH website (product creator), they also claim Renewal HGH will accomplish the following: improve memory, renew and replenish, increase energy, increase GH production, improve GH assimilation, and encourage GH release. They recommend twice daily usage for maximum results. You can purchase a bottle of it on the company website or many online retailers such as Amazon or eBay. The approximate cost is $39.99 per bottle (as of February 2011), and you will receive a 30-day money back guarantee if you are not satisfied with the results.
Key Ingredients in Renewal HGH Advanced
This product is comprised of the following ingredients: Human Growth Hormone, Albumim, Ornithine, Protease, RNA, MSM, Silica, Colostrum, and Zinc Sulfate. Renewal HGH is a water-based product. The main inactive ingredient is human growth hormone (though only a small amount of HGH is included). The ingredients are nothing out of the ordinary, which makes us question the true potency of this HGH spray.
Customer Reviews
We always try to find as many customer reviews online as possible so we can provide an accurate analysis of how successful the product is. With Renewal HGH Advanced, we were unable to do that. The ones we found were mostly positive, and here are a couple testimonials from the Always Young HGH website:
"Strength, endurance and clarity of thought has been amazing since I began the Always Young Advanced HGH.I do less snacking and seeking caffeine." – Dr. J Cates, MD
"Within the first few days of starting Renewal I noticed an increase in my vision." – S Jackson, Westminster, CO
It would be nice if there were more regular customer reviews available out there as opposed to just testimonials that feel bought and paid for, but nonetheless, that is all that we have to go off of.
Renewal HGH Advanced Pros
No prescription needed
Taken orally
Testimonials on company website
Renewal HGH Advanced Cons
Amount of HGH included is barely detectable
Not enough positive reviews online found
Lacks scientific proof of effectiveness
Conclusion
With so little human growth hormone included in this product, it's hard to recommend it to our readers. If you are looking for an anti-aging spray, there are more proven ones out there. We suggest you take a look at some of the other products that have customers raving about how great they are before settling on Renewal HGH Advanced.
There are so many of them currently available that are even more impressive than this one, but Renewal HGH Advanced is at least worth checking out to see how it stacks up compared to the others that are available, I just personally would not settle on it before trying something else out.
SupplementCritique.com's #1 Choice For HGH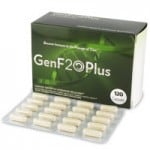 GenF20 Plus has been a leading producer of high quality HGH products for years, and their new "plus" formula is clearly a winner. If you are looking for a product that truly "Turns back the Clock", than look no further than Genf20. This particular hgh supplement has proven itself time and again, and is not only doctor approved, but is also one of the safest on the market in terms of ingredients and quality.
GenF20 Plus has been designed to make you feel 20 years younger by using a proprietary blend of peptides and anti-oxidants which are proven to work. We recommend that you try the 6 month program to get the best results.
Learn More About GenF20 Plus
Top 3 Hgh SupplementsAffiliate Disclosure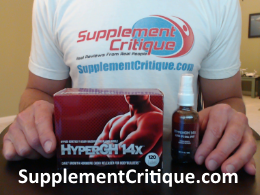 HyperGH 14X is a potent HGH releaser which works to help with recovery.

Read more in our review.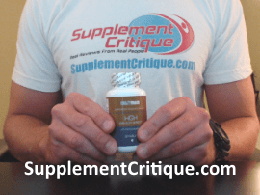 HGH Elite series is another one of the best HGH supplements we've ever tested.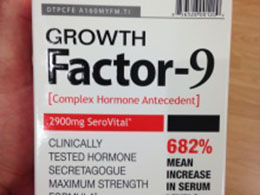 While it is very expensive, Growth Factor 9 has proven that it indeed does WORK.
Ask A Question
User Questions and Answers
No Questions Have Been Answered For This Article.