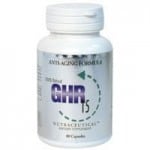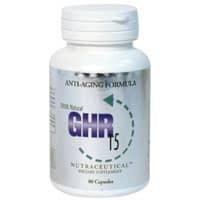 Once we reach a certain age, we dream of finding our fountain of youth. Unfortunately, the only natural way to accomplish that is by taking human growth hormone. Some HGH products are unsafe or ineffective, while others are the exact opposite. We review the products based on ingredients, claims made by the product creator, and customer reactions. We only recommend the absolute best HGH products. In this review, we're going to check out GHR 15 to see if it's worth purchasing.
What is GHR 15? It is an anti-aging formula designed to also help decrease body fat, increase muscle mass and endurance. The claims made by its creators are bold, but impressive. When taking GHR 15 (assuming its creators are accurate with their claims), you will have controlled mood swings, improved sleep and emotional stability, and will become less likely to suffer illnesses. Basically, everything they allege about their product is exactly what you should be looking for from a human growth hormone supplement. Now we must determine how accurate these claims most likely are.
Key Ingredients in GHR 15
GHR 15 is comprised of the following ingredients: Panax Ginseng, Soy Phosphatide Complex Phosphatidyl, Phytosterol Complex Beta Sitosterol Campesterol Stigmasterol, Amino Acids Blend, Hypothalamus, and Anterior Pituitary. The amino acids blend includes L-Arginine, L-Glycine, and L-Lysine. That is a strong, impressive blend. The problem GHR 15 only uses a small portion of each of these ingredients. That makes us question the true potency of it. With small portions of potent ingredients, you won't necessarily see a major positive impact.
Customer Reviews
Not surprising, we found a mixed bag of customer reviews on this product. That's pretty much par for the course with most human growth hormone products. Here are a couple reviews we found on Amazon:
"I tried alot of other competing hgh products like sytropin and gen f20 plus, but they really didn't compare. This one works big time. My energy levels skyrocketed and I felt a renewed vigor in my sex life too." – Ron Brooks, Ohio
"If you want to experiment with l-arginine (alone or stacked with l-lysine) in higher dosages, there are cheaper and better ways to do it than this." – William R.

Minto, Michigan
GHR 15 Pros
No known major side effects
Can purchase product online at Amazon, company website, and many other popular retailers
Relatively inexpensive product compared to its competitors ($24.95 as of February 2011)
GHR 15 Cons
Too little of some quality ingredients included
No testimonials on company website
Very little evidence to suggest this is as good as advertised
Conclusion
GHR 15's creators do make impressive claims. Unfortunately, we have to question how effective an anti-aging product can be with such little potency. We mentioned that we recommend only the top human growth hormone products, and this one does not appear to be one of those. Instead, we suggest you consider more proven alternatives.
Anti-aging products are a tricky bit of business because most people are going to be disappointing in their results no matter what as the essential promise that the title would suggest is clearly impossible and any effects that mitigate aging are going to be subtle and not as pronounced as we all hope they would be.
Have You Used GHR 15? Leave Your Review Below!
Top 3 Hgh SupplementsAffiliate Disclosure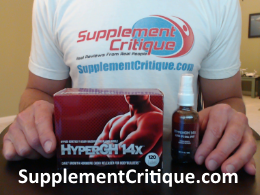 HyperGH 14X is a potent HGH releaser which works to help with recovery.

Read more in our review.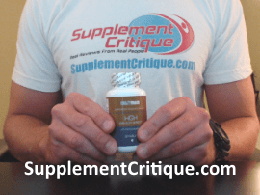 HGH Elite series is another one of the best HGH supplements we've ever tested.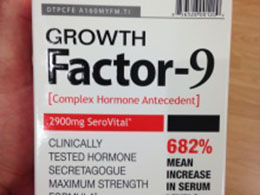 While it is very expensive, Growth Factor 9 has proven that it indeed does WORK.
User Reviews

2.5 out of 5 Stars (2 Reviews)
Have you used this supplement?
I was saddened to read your report on the effects you experienced using GHR-15. I have been taking this supplement for 13 years and have had the opposite results – I stay asleep longer, I have increased energy, I have grown hair where there was a bald spot and have had a partial return to its natural color. I rarely get sick compared to the time before taking GHR and when I do, it is usually mild and lasts only a few days. I believe it have increased my immune system although I have no concrete t this effect.

Being a man, I don't experience menopause so it is possible that its affect on men may be different than on women. You might want to contact the American Academy of Anti-Aging Medicine. They are not recognized by the American Board of Medical Specialties but it appears they have a number of certified doctors on their board.

There is also an interesting rebuttal of a reviewer of this group on their site.

Good luck in getting your health back. I live in Canada where medical treatment is very inexpensive compared to costs in the US. I hope costs are not a deterrent to not getting the right treatment.

Again good luck

Was this review helpful to you?
18 out of 19 people found this review helpful.
---
DO NOT BUY THIS PRODUCT
By
nancy c french

,
Nov 26, 2018


In Short:

I would NOT recommend this to a friend.
This is a scam. I returned my product because I saw no results at all.
They have not issued my credit, returned product 6 weeks ago. They do not answer the phone, answer my messages or emails. DO NOT BUY THIS PRODUCT

Was this review helpful to you?
10 out of 11 people found this review helpful.
---
Ask A Question
User Questions and Answers
---

I would like a honest answer, are you getting any kick backs for hypergh 14x? or, is what you say about the product honest research, or just your opinion after taking it? -kathy t.

Yes, I am an affiliate for HyperGH 14X. However, with that said I REALLY have used the product, and I think it works fantastic. Also, you don't pay a dime more by ordering through my link.- Rob
Was this question helpful to you?
5 out of 5 people found this question helpful.
ASK A NEW QUESTION
---

How long is the shevlve life of the GHR15 -Bertie

I don't now.  Check for an expiration date on the bottle. If you can't find one, contact the company you purchased from.- Rob
Was this question helpful to you?
1 out of 3 people found this question helpful.
ASK A NEW QUESTION