Ab Cuts

Reviewed by: Rob Miller

3.0 OUT OF 5

RECOMMENDED

Date Published:
02-21-2015
Ab Cuts Overview
Ab Cutscalls itself not a quick fix, but a permanent change.

It's actually a total line of weight loss supplement products, but the one we're looking at today is their flagship product, the CLA Belly Fat formula.

It's designed to use fatty acids in a liqui-gel format to work with your body to give you that lean, sleek core you've been longing for.

It's not a fat burner in the traditional sense.

There are no stimulants to get you hyped up and jittery.

Just carefully chosen ingredient to help your body use fat efficiently, raise your metabolism, and increase antioxidant activity.


Ab Cuts Ingredients and How They Work
The Ab Cuts formula consists entirely of healthy oils used basically to encourage your body to burn fat.

The list includes:
CLA (Conjugated Linoleic Acid) from Safflower Oil which may help reduce body fat and increase lean muscle mass.


EPA and DHA from Omega 3 Fish Oil which provide many healthful benefits including a reduction of body fat.


GLA (Gamma Linoleic Acid) from Borage Oil which helps support a healthy metabolism.


ALA (Alpha Linoleic Acid) from Flax Seed Oil which is another healthy Omega 3 fatty acid which improves the health of your immune system.


Sesame Seed Oil which may promote a healthy hormone balance, better muscle tone, and decreased body fat.


Vitamin E for its antioxidant properties, keeping cells safe from free radial damage.


With no stimulants to make you jittery or to lead to the inevitable crash, Ab Cuts isn't about wrokout energy, but about turning your body into a healthy fat burning machine.

You are instructed to take 2 soft gel capsules with every meal for a total of 6 capsules a day.


Ab Cuts Pros and Cons
Advantages of Ab Cuts
There are lots of positive Ab Cuts reviews from people who mainly say that it makes them feel less full.

Of course, you'll only see real results if you combine it with a healthy diet and exercise program.


There are no stimulants to make you wired or uncomfortable.


Ab Cuts has several formulas to choose from.


Disadvantages of Ab Cuts
They talk about targeting belly fat, but you really can't target fat loss.

When a product makes impossible claims, it takes away from their credibility.


It seems lots of users are under the impression that you don't have to follow a diet and exercise program to get results from Ab Cuts. This is just plain not true.


Where to Buy
You can purchase Ab Cuts through their website, on Amazon, or at GNC.

If you're looking for this product, it's not at all hard to find.


Conclusion
If you use Ab Cuts correctly and along with a healthy reduced-calorie diet and exercise program, it will help you lose weight.

But it won't specifically target your belly or your core.

It also isn't a traditional fat burner that pumps you up for your workouts, so if you do choose to try Ab Cuts, you'll want to add a fat burner or pre workout to your plan as well.
Have You Used Ab Cuts? Leave Your Review Below!
User Reviews
There are no user reviews for this post.
User Questions and Answers
User Questions and Answers
---
Can I take 3 4 5 6 pills a day and if so will that make a difference faster or should I stick with two pills a day -Bruce
It's best to take it as directed:  2 soft gel capsules with every meal for a total of 6 capsules a day.- Rob
Was this question helpful to you?
1

out of 1 people found this question helpful.
---
Sign Up For Our FREE 44 Page Ebook
"How To Lose Weight Quicky and Effectively"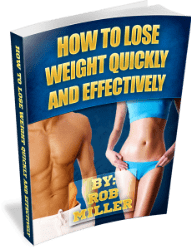 X
Sign Up For Our FREE 44 Page Ebook
"How To Lose Weight Quicky and Effectively"