ActivMotion Review
By:
Rob Miller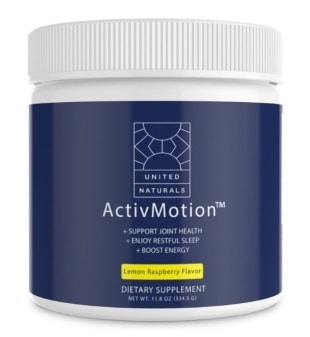 ---
What is ActivMotion?
ActivMotion is an herbal blend synthetic that promotes the healthy reproduction of your body's natural collagen.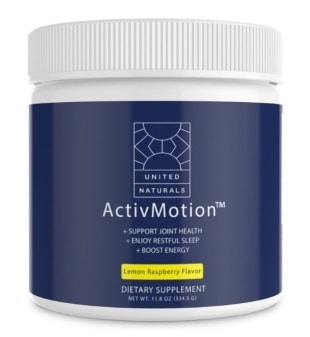 According to Wikipedia, collagen is the main structural protein found in skin and other connective tissues, widely used in a purified form for cosmetic surgical treatments but let's simplify that. Collagen is the components within your body that maintain strength and flexibility. As our body ages our collagen begins to break down.
Signs of this can be seen in our skin, hair & nails. Our muscles, tendons, ligaments & bones will begin to ache, and our overall flexibility & strength will begin to diminish.
Who is Dr. Vincent Pedre?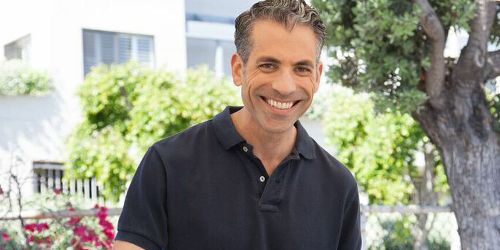 ActivMotion claims to promote healthy collagen reproduction, and was created byDr. Vincent Pedre, a Cornell & Miami of Medicine graduate. Dr Pedre is also a Functional Medicine Certified Practitioner, and Chief Wellness Officer at United Naturals. Has been enlisted as their certified medical expert.
According to Mount Sinai, Dr. Pedre's specialty is internal medicine, and his holistic medicinal approach incorporates positive, preventative health and wellness lifestyle choices.
After graduating from Cornell University as a pre-med, he went one to receive his medical degree from the University of Miami Miller School of Medicine.
He's been a practicing internist at Mount Sinai Hospital in New York for over 11 years.
What Are The ActivMotion Ingredients?
ActivMotion by United Naturals is a powder containing the following ingredients:
Stevia leaf: 120 mg
Tumeric Root: 100 mg
Black Pepper Fruit extract: 10 mg
Boswellia Serrata Resin Extract: 200 mg
Hydrolyzed Bovine Collagen: 6 grams
Collagen Type II (chicken cartilage): 40 mg
Vitamin C: 200 mg
Vitamin D: 20 mcg
Magnesium: 300 mg
Sodium: 15 mg
How To Take ActivMotion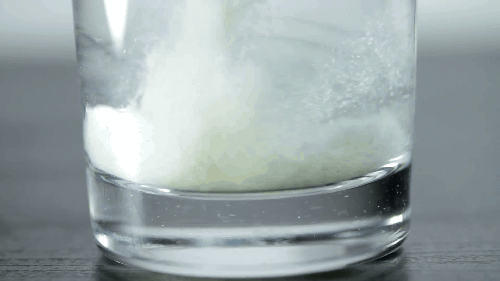 ActivMotion has one flavor (Lemon Raspberry), and is simply mixed with a glass of water or any beverage of your choice.
The directions call for one level scoop for every 6-8 ounces of liquid, and you should wait 2-3 hours before eating after taking ActivMotion. According to Livestrong, collagen supplements should be taken on an empty stomach because your body needs stomach acid to break down proteins.
In theory, taking collagen on an empty stomach ensures that it will pass through your belly to your intestines after being broken down by stomach acid.
ActivMotion Claimed Benefits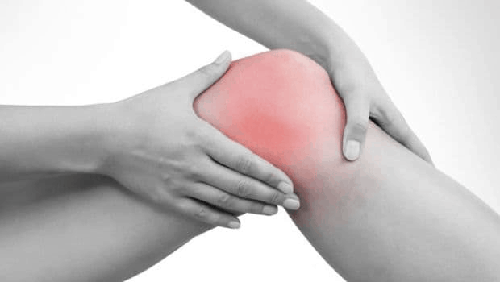 According to the manufacturer, it's claimed that drinking ActivMotion will relieve joint aches & pains over time and help your skin stay elastic.
They also claim that it can leave you with fewer wrinkles and a younger looking appearance.
This is true to a certain extent.
As you get older your need for collagen supplements will be determined by your level of acceptance for wrinkles, aches & pains. The more collagen you take the less likely you will experience joint pain or the younger you will look.
According to an article on WebMD U.S consumers are expected to spend $122 million dollars on collagen dietary supplements. A fad that has seen an uptick in popularity like other popular health trends such as "gluten-free" or the Atkins diet. There's quite a bit of controversy swirling around collagen dietary supplements on whether they are truly the fountain of youth or merely just an edible hoax. But the Atkins diet, as well as the gluten-free diet, started off with much the same controversy, and nowadays you'll be hard pressed to find a restaurant menu without gluten-free options.
No matter what aspect of daily life and culture something fits into, a fad is only more than a trend when it actually has an effect on people and sees positive results in the using population.
Do The ActivMotion Ingredients Work?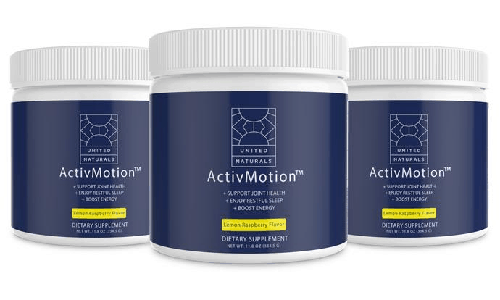 According to ActivMotion's website (www.UnitedNaturals.com), there are 11 ingredients that make up this "fountain of youth" dietary supplement.
GMO & Allergen Free while being made in the USA is one thing you can find on the label of ActivMotion, but another thing you can find is evidence as to why there is so much controversy swirling around collagen dietary supplements. The six main ingredients in ActivMotion collagen that are used to help your body fight aging skin, as well as well joint pain, have no established daily value criteria. Meaning there is no regulatory body, government department or private agency that can agree on the consensus of how much of each one of these ingredients you should consume each day. Just means the science behind collagen dietary supplements is in its infinite stage, and as more reports surface the closer to a consensus on the daily intake will be reached.
Let's break down the six main ingredients in ActivMotion.
Hydrolyzed Bovine Collagen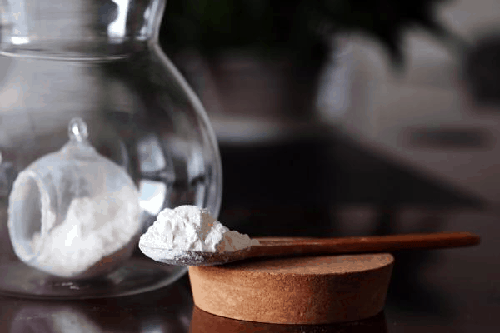 This is produced from fresh skin/bone or food grade gelatin products. Basically, that's saying collagen is derived from bovine bone and cartilage. An article at the National Institute of Health states that Hydrolyzed Bovine Collagen is the result of crushed grounded down bone that is defatted and soaked in acid to remove the calcium. Before it is dehydrated Hydrolyzed Bovine Collagen is soaked once again to break the collagen bonds so they can be farmed for ActivMotion. The results of this process are undamaged small intact amino acids that can be added to the ActivMotion collagen dietary supplement.
Chicken collagen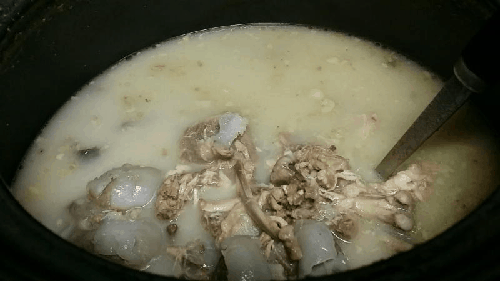 Found in animal tissue, bone, and cartilage, chicken collagen is used in medicines to fight inflammations & chronic joint pains or aches. There are two types of chicken collagen. The collagen found in bones and skin is considered Type 1 collagen. While the collagen found in cartilage is a highly purified collagen that is considered a Type 2 form of collagen. Chicken collagen type 2 is used in medicines to treat chronic inflammatory disorders like arthritis or even neck and back pain. Chicken collagen can be found in modern medicine because it helps your body produce enzymes that sooth joint pain and inflammation. Making chicken collagen the perfect addition to Dr. Pedre's ActivMotion dietary supplement.
Boswellia Serrata Resin Extract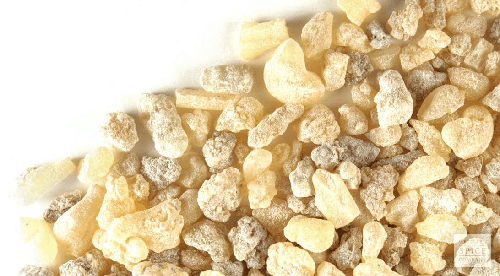 The Boswellia extract has been used in Africa, Asian & other eastern folk medicine for centuries. This herbal extract known as Indian Frankincense is harvested from the Boswellia Serrata Tree located in India & the Punjab region that extends into Pakistan. According to Healthline & Examine, this resin extract is believed to treat anti-inflammatory joint disorders along with showing strong preliminary evidence of curing chronic inflammatory illnesses. The Boswellia resin extract used in folk medicine for centuries around the globe focuses on aching pain joints as well as a number of other health conditions. Which is why Dr. Pedre has included this resin extract in his ActivMotion
Stevia leaf extract
Comes from the South American Stevia Plant widely used in Stevia sweeteners because they provide the taste of sugar without all the calories of sugar. From the Diabetes Self Management Website, Stevia Leaf Extract hasn't been approved by the FDA as a sweetener but has been used medicinally for hundreds of years because of it's all natural herbal makeup. In 2008 companies like Cargill and Merisant petitioned the FDA to give it a GRAS (generally recommended as safe) approved status. The FDA agreed and companies across the nation started promoting and selling Stevia Leaf Extract products to gain popularity points with "all natural" crowds, but the CSPI (Center for Science in the Public Interest) has a different view on this "beneficial" extract.
The CSPI believes it can lead to infertility based on the data they collected from testing this extract on rats back in the 1990s. Because of these studies whole Stevia Leaf has not been granted GRAS or found its way through an FDA approval, but Stevia Leaf Extract has been awarded generally recommended as a safe product by labs across the globe. If you have diabetes Stevia can help keep your blood sugars in check, and as long as you don't over-consume this product there is very little chance of suffering from any long-term side effects. Which is why Dr. Pedre has included this extract in his ActivMotion collagen dietary supplement.
Turmeric root extract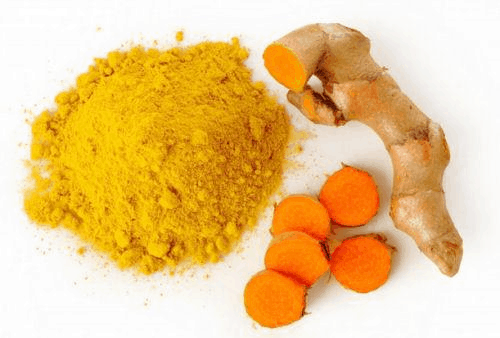 has anti-inflammatory properties, and WebMD says it is widely used to make modern day medicines. With its most active compound, curcumin, as well as existing antioxidants turmeric, is believed to have many scientifically-proven health benefits within the medical industry. From the National Institute of Health, the curcumin found in Turmeric root extract has a long & successful history of treating chronic inflammatory disorders. Curcumin is a safe & non-toxic compound used in Dr. Pedre's ActivMotion collagen supplement.
Black pepper fruit extract
is a form of piperine, which is an alkaloid that gives black pepper its pungency, and derived from the fruits of black pepper.The piperine found in black pepper fruit extract is a key anti-inflammatory compound which has been shown to increase the bioavailability of curcumin so as to enhance the Turmeric root extract found in Dr. Pedre's ActivMotion collagen supplement. Consumer Lab states that black pepper fruit extract helps the body create an enzyme to break down curcumin faster allowing your body to absorb collagen easier.
ActivMotion Side Effects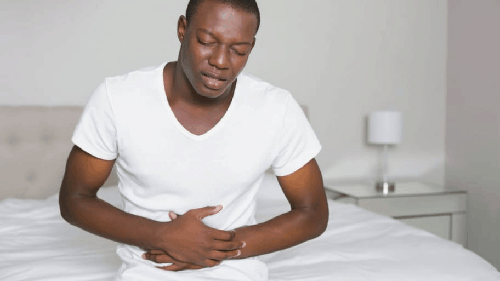 While ActivMotion has plenty of benefit towards replenishing aging skin and curing joint ailments, you should use in moderation. Taking more than you need raises your risk for adverse side effects. For example, too much vitamin C can cause diarrhea. Taking too much vitamin A can cause liver damage, birth defects or even reduce bone strength. Using anything in excess can cause unwanted results. While ActivMotion is developed using all natural ingredients the use of this collagen dietary supplement needs to be used responsibly and in moderation to avoid unwanted side effects.
There are no direct links between ActivMotion and serious side effect or any side effects for that matter, but just because something's good for you doesn't mean you should over consume it. Water is a necessity for your body, but you can still get water poisoning if you drink too much. Same goes for using ActivMotion in excess you may experience diarrhea, liver problems or according to the CSPI, infertility. The chances of this happening are low, but still, a possibility if you choose to consume ActivMotion in an excessive fashion.
ActivMotion Reviews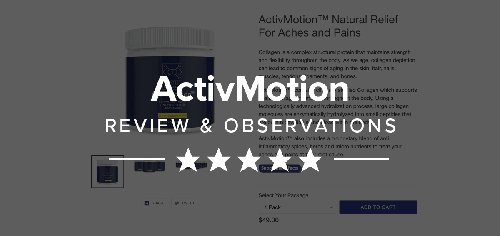 Unfortunately, there are not a lot of review floating around the internet, but the ones that I did find are all positive. One review from 2015 a lady explains how she has to take a daily supplement for the pain in her knees, and ActivMotion is her supplement of choice. She said she's been without any knee pain for over a year because of ActivMotion. Another lady thanked an Amazon seller for providing her such a wonderful product for her neck and back pain. Chris says the product was "as described" and would buy again with three exclamation points.
From all the reviews found online, it appears ActivMotion lives up to its expectations, and Dr. Pedre has a product that has a lot of untapped potential in aiding those with chronic inflammatory disorders. Just ask Bridget who said in her review that she looks decades younger, and the three friends she recommended ActivMotion too all say they have lived a more active lifestyle. Due to the decreased joint pain, ActivMotion has provided them.
Where to buy ActivMotion
United Naturals allows you to buy ActivMotion in three different sizes:
1 pack: $49
3 pack: $134
6 pack: $244
I wish I could provide you with a coupon or discount code to purchase ActivMotion from UnitedNaturals, but unfortunately one is not available.
As of this review, ActivMotion is not available on Amazon or in stores.
If you aren't satisfied for any reason with ActivMotion United Naturals offers a 30-day money back guarantee.
Conclusion
Earlier I pointed you towards a WebMD article that asked if collagen was the fountain of youth or an edible hoax. ActivMotion was created by a licensed Functional Medicine Certified Practitioner who graduated from Cornell University & the Miami School of Medicine. Which gained him a residency opportunity at the prestigious Mount Sinai hospital in New York. Author of the book, "Healthy Gut," Dr. Vincent Pedre believes that combining both Western and Eastern medicine to better address every patient's needs is the future of healthcare, and has crafted a collagen supplement that is derived from all natural ingredients.
Ingredients like Turmeric which has been used in medicine for centuries to treat liver disease, infections, wounds, and even colds.Through rigorous testing and screening, the ingredients in ActivMotion have been found to provide anti-inflammatory properties & and anti-aging qualities that can be delivered to your door for as little as $49.
Because it is low risk and is made out of an all natural herbal remedy formula and comes at a relatively fair price, I recommend giving ActivMotion a try.
Have You Used Acti Leave Your Review Below!
User Reviews

4.0 out of 5 Stars (12 Reviews)
Have you used this supplement?
Works very well for me!
By
Gloria

,
Dec 17, 2018


In Short:

I would recommend this to a friend.
I took this for 2-3 weeks before I noticed much difference but after that I went from taking ibuprofen 2-3 times a day for years to taking none. I decided to stop taking it for a while to see if it really did work and I won't do that again. I'm so very happy with this product. It really has done wonders for my joint pain.

Was this review helpful to you?
60 out of 62 people found this review helpful.
---
John romppainen's Review
By
John romppainen

,
Dec 4, 2018
I have been taking Active Motion at night for a week now, I have Arthuritis in my Hand, now I can no longer make a Fist,it seems to be making my pain worse. I am Diabetic & have high blood pressure ,I am worried that this product is making me worse.My doctor told me too much Magnesium will hurt me ,you did not mention that.

Was this review helpful to you?
63 out of 69 people found this review helpful.
---
Kris larsen's Review
By
Kris larsen

,
Jan 26, 2019
I\'ve had knee pain for years and I tried this and it helped. I also had some problems with my tailbone when I sat for prolonged periods and I\'m pain free at the moment. When I use it regularly I have no problems with anything

Was this review helpful to you?
34 out of 34 people found this review helpful.
---
Less Swelling & Pain
By
Anita

,
Mar 19, 2019


In Short:

I would recommend this to a friend.
I'm giving this a 4 star instead of 5 only because I think it should be unflavored so can be added to coffee, tea or whatever you already drink. I do not like the raspberry lemonade at all. It does reduce swelling within 2 weeks of use and therefore reduces some joint pain as well. A little too much magnesium for my body so I can't use it every day. I alternate with a collagen that does not contain magnesium.

Was this review helpful to you?
29 out of 30 people found this review helpful.
---
Results!
By
Louise

,
Jan 20, 2019


In Short:

I would recommend this to a friend.
I twisted my ankle over 4 months ago. Rather than recovering, my ankle pain has been getting worse. My ankle has become so swollen, the pain travelled up my leg. The pain has been so intense and I can barely walk. I received this powder about one week ago. I have been using one scoop on an empty stomach about 4 times a day. Within this period of time, the swelling has been noticeably reduced and I can now walk without the use of a cane. I totally was not expecting results this fast. I hope that my pain goes away completely. I will continue this program until I recover completely.

Was this review helpful to you?
27 out of 31 people found this review helpful.
---
Ask A Question
User Questions and Answers
No Questions Have Been Answered For This Article.