Coastline Kratom Review: My Personal Results
By:
Rob Miller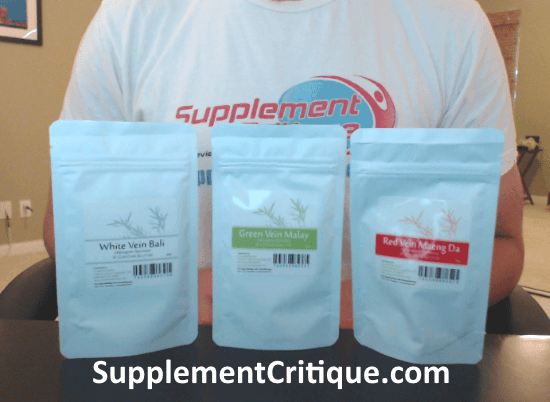 ---
---
Home
»
Kratom
» Coastline Kratom Review: My Personal Results
Note: As of November 2020, Coastline is no longer in business! Click Here to learn more about my new preferred kratom vendor, Top Extracts.
For those of you who have been following my site for any length of time, you know that the vast majority of products we test are supplements.
Sometimes we go off the beaten track and test other things, which is what I'm about to discuss here.
What we'll be discussing is a substance called Coastline Kratom or commonly known as Kratom.Kratomhas been used for 100's of years by the people of Southeast Asia, and its traditional uses include:
To act as a potent pain reliever
Improve mood and energy
Increased sexual activity in some
I've been experimenting with various Coastline Kratomvendors over the last 2 years or so, and about 6 months ago got a chance to try out Coastline Kratom.
What is Coastline Kratom?
As the name suggests, Coastline is a vendor for Kratom. Coastline Kratomis a somewhat controversial substance that is used to help everything from anxiety, to mood, and is especially effective at helping with pain relief.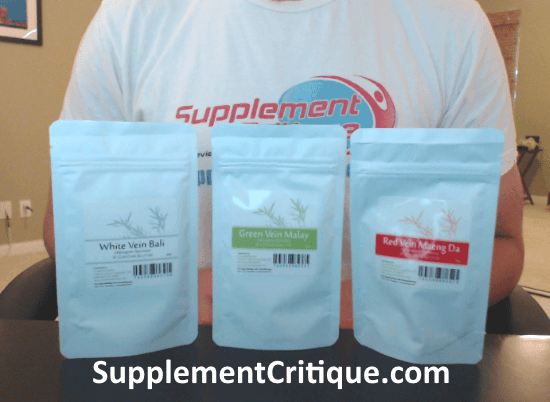 In fact, it's so powerful that the DEA almost banned the substance back in September of 2017.
However, that potential banned was stymied after a HUGE backlash from the online Kratomcommunity.
Kratom is basically the legal version of hydrocodone., and has actually helped literally 1000's of people ween themselves off prescription opioid medications.
Some have even characterized it as a legal Xanax alternative, however, I've never actually tried Xanax so I wouldn't know for sure.
Some people might take offense to me placing kratom in the same class as these medications, but in my humble opinion, I've never come across anything remotely comparable.
Coastline Kratomis one of many vendors that sell a wide variety of Kratompowders, including:
Bali
Borneo
Horned
Maeng Da
Green and White Malay
Kratomcan basically be divided up into 3 characteristic properties:
Slow strains– These basically produce the most pain relief, euphoria, improved mood, and sense of well being.
Slow strains are great for lazy days sitting around the house binging on "House of Cards" reruns.
Moderate strains– These produce considerable pain relief, euphoria, improved mood, and have energetic properties.
They essentially work as a mix between slow and fast strains, although some of them have slower properties and some have faster properties.
They're great for helping you get motivated to do stuff, but not overbearing or stimulating.
Fast Strains– These are all about getting you to wake the hell up, and get you motivated to go about your day.
While they do provide a small bit of pain and anxiety relief, fast strains could be characterized as a REALLY good cup of coffee.
I have personally tested ALL of the Coastline Kratom strains, and here are my personal results (ranked in NO particular order):
1. Bali Kratom – Slow – Moderate Strain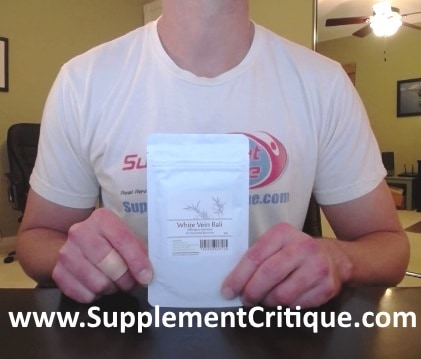 There are 2 different versions of Bali kratom that Coastline Kratom sells, a white vein and a red vein.
For me, the red vein seems to produce a keen sense of sedation, pain relief, and relaxation.
It's perfect for days when you have a few things to get done, but isn't over-stimulating like some of the other strains.
The white vein is sort of on the opposite end of the spectrum. There's a "little bit" of pain relief, but nowhere near that of the red vein.
For me, the white vein seems to work well asa motivation tool. If I have a day where I need to get a lot of things done, I'll typically dose about 2 – 3 grams of this on a completely empty stomach.
2. Borneo – Slow Strain
Borneo is divided up into 3 varieties: Green Vein, Red Vein, and Ultra Enhanced red vein borneo.
In my personal experience, the Enhanced red vein is the most intense, purely from an anxiety / pain relief perspective.
It can definitely help with pain, but seems to have larger effects on depression and fatigue.
The regular red vein from Coastline Kratom is basically a lesser version of the Enhanced red vein (no surprise there, right?)
As far as the green vein borneo, it definitely seems to produce more euphoric effects, and considerably larger pain relief.
If I had to choose between all 3, I would go with the Ultra Enhanced red vein if I was having a particularly anxious day, and the Green vein borneo if I were having a particularly challenging day mood-wise.
3. Horned Kratom – Slow Strain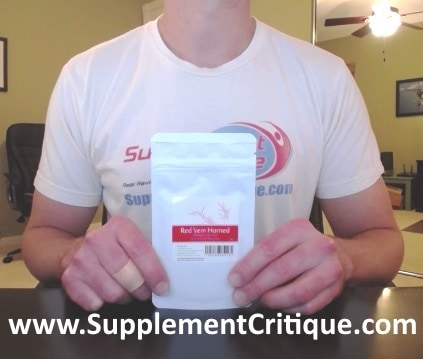 By FAR, my absolute favorite strain of all of the types if kratom would be Horned.
Coastline Kratom sells 3 different varieties of horned: Ultra Enhanced red vein, regular Red Vein, and White vein.
For me, the effects of all 3 are actually pretty comparable, although the Ultra Enhanced seems to kick in a bit quicker.
It definitely produces the most euphoria and pain relief, and is considered the slowest strain possible by many.
It melts pain away VERY quickly, usually just 15 – 20 minutes after a solid 3 – 4 gram dose.
If you're suffering from chronic pain, anxiety, or depression, definitely give Horned kratom a try.
It is also good for pain management or little spouts of anxiety because its quick onset let's you take it as needed easier than some of the slow tick strains of kratom.
4. Maeng Da – Fast Strain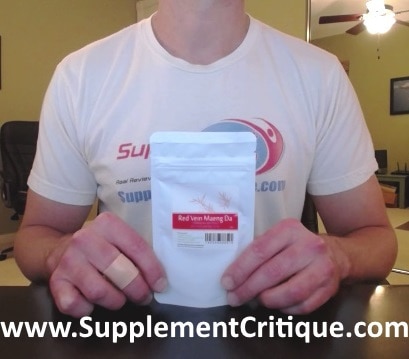 Considered one of the (if not THE) fastest strains, Coastline sells 3 different varieties of Maeng Da: Red Vein, Ultra enhanced Red vein, and White vein.
Unlike the Horned, all 3 of these seem to produce pretty significantly different effects.
The Ultra Enhanced Red vein is WAY to fast for me. When I take even the smallest amount (like 1 – 2 grams) it has me bouncing off the walls for hours.
Taking any more than 2 grams doesn't seem to have any effect, although it does seem to mix will with either borneo or bali to reduce some of the anxiety it causes.
Out of these 3, I personally like the White Vein the best. It seems to produce considerable energy and motivation to get stuff done, but isn't overbearing like the red strains are.
5. Malay – Moderate / Fast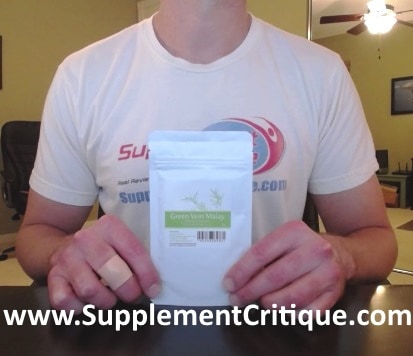 The only malay strain from Coastline that I've personally tested is Green vein, and the only other one they sell is Ultra enhanced Green malay.
My suspicion, based on my experiences with the other "Ultra" versions of their product, leads me to believe that it would be more potent.
But kratom can be funny like that, in the sense that one strain may trump another in one area, and fall short in another.
Some are going to scratch certain itches and wellness needs that others can't, and checking out a few strains and noticing how they affect you differently is the best way to find the one best suited to you.
If I had to rate Green Malay out of all of the above kratom types, I would rank it towards the bottom simply because I typically enjoy the Horned and Bali that much.
Frequently Asked Questions
How should I take it?
Generally speaking, the effects of Kratom can be divided up into 2 dose ranges:
Small dose (1 – 3 grams): The smaller the dose, the faster the effects. Meaning, if you're looking to get stuff done and need a kick in the ass to get going, go with the lowest possible dose.
Big dose (4+ grams): Once you hit a certain point (for me it's about 4 grams), and start upping the dose, the effects seem to get slower.
In a sense, they start to produce more pain relief, euphoria, and improved mood.
However, it will leave you feeling lethargic and unable to really get anything done.
I recommend taking the larger doses later on in the day, and they can actually help well with insomnia.
All of the effects of Coastline Kratom described above are my own personal results.
With that said, Kratom is weird in a sense that not everyone responds the same to the various strains out there.
For example, the borneo and Bali strains work great at helping with pain relief and mood for me.
For others, however, these exact same strains may help more with motivation and anxiety relief then helping with mood and pain.
This is why I always recommend getting a small quantity of each and testing them out individually, BY THEMSELVES.
Literally, take a sheet of paper, make note of the strain you're are testing that day, and measure out 1 – 3 grams.
Then, as the minutes / hours pass by, make note of how you feel every 30 – 60 minutes.
Alternatively, if you don't have the cash to fork over to buy each one, then I would recommend at the very least starting off with their "beginners pack".
You get 3 versions of kratom with this pack:
Red vein maeng da
Green vein malay
White vein bali
The beginners pack contains 25 mg of each of these, and is a great starting point in your adventure into Kratom.
Is it legal?
You can buy Coastline kratom in most (but not ALL) states.
They will not sell to states that have outlawed the use of Kratom, including Vermont, Rhode Island, Alabama, Arkansas, Wisconsin, Indiana, Washington DC, and Tennessee.
There are also a few select cities and counties where it is outlawed, check out the map below to see where kratom is legal.
When I purchased some kratom from them, it says "Not For Human Consumption" on the label. What gives?
This is common with practically EVERY vendor that sells Kratom, and as it turns out, is necessary.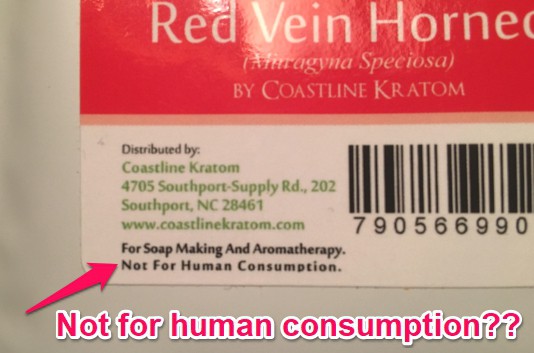 Simply put, they do this to protect themselves from lawsuits and legal issues.
Does Coastline sell kratom capsules?
As far as I'm aware, no.
I've never been a big fan of capsules anyway. For some reason, they just don't seem to be as effective as just the straight up powder.
However, I can understand how for some guys / gals capsules may just be more convenient.
If you're absolutely hell-bent on using capsules, but still want to buy Coastline kratom, I would recommend picking up a product called the Cap-M-Quick and a bag of capsules over on Amazon and do it yourself.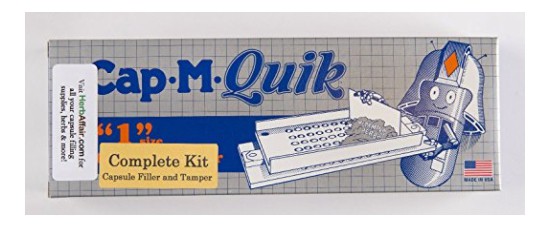 The Cap-M-Quick is less than $25, and a bag of 1000 capsules will run you like $12.
I've actually done this several times, and I can tell you from experience that it literally takes 15 minutes to cap 50 capsules.
VERY easy.
Where can I buy Coastline Kratom?
Note: As of November 2020, Coastline is no longer in business! Click Here to learn more about my new preferred kratom vendor, Top Extracts.
Their prices are a bit high when compared to similar vendors like Happy Hippo, Phytoextractum, and Kratora, but in my opinion the extra price tag is worth it for a few reasons:
Their quality is VERY consistent. I've bought from a TON of vendors over the last 2 years or so, and I can't tell you how many times I've gotten a bunk batch.Bunk = it didn't have any effects whatsoever, or if it did, the effects were minimal.
Their refund and return policy is simple and solid.In the 6 months I've been ordering from them I've literally had ONE batch go bad on me.And you know what, I sent them an email and within 6 hours they told me to send it back for a full refund.Yes, I was responsible for the shipping on my end. But, it was delivered to them within 48 hours or so, and within 24 hours of that time I had the money literally back in my account.I can't tell you how many other vendors I've had problems with the quality of their product, only to basically shrug their shoulders and say "not my problem".
I never, EVER, have problems with my credit card with them.I'm not sure what the issues are with some of these vendors, but I've yet to see a problem with my credit card paying for the order.Some of these other vendors I've almost literally had to jump through hoops to purchase their product.One time I had to make a donation to a "charity" (they owned the 'charity', it was basically a front) to place an order.
Their customer service is fast and easy.
This has never been a huge deal for me, but it's worth noting here.
I've only had to contact them twice regarding an order I've placed with them, and each time they got back to me in LITERALLY less than an hour.
Can I use it with alcohol?
Not recommended, read this: Kratom and Alcohol: Is It REALLY Safe To Mix? | Supplement Critique
Recommendation
I have used over a dozens different Kratom vendors over the last 2 years or so, and I can say with 100% certainty that Coastline Kratom is by FAR the best in terms of effects.
Their prices may be a bit higher than some of their competitors, but the quality is well worth the price.
Couple that with the fact that I ALWAYS get consistent effects from their kratom, and I say give it a shot!
Note: As of November 2020, Coastline is no longer in business! Click Here to learn more about my new preferred kratom vendor, Top Extracts.
Have You Used Coastline Kratom? Leave Your Review Below!
Top 3 KratomAffiliate Disclosure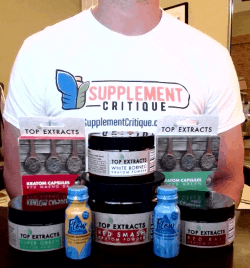 Top Extracts has the highest quality kratom at affordable prices.Read my review here.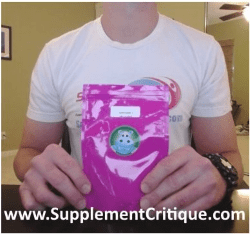 Coming in at a close 2nd, Happy Hippo delivers the goods, albeit at a slightly higher price tag.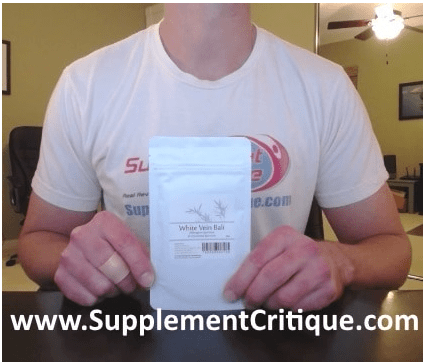 We have more reviews of Kraken Kratom than any other brand on our site.

Read more here.
User Reviews

1.0 out of 5 Stars (1 Reviews)
Have you used this supplement?
It works!
By
Kassie Smith

,
Aug 7, 2018
I've been using Coastline Kratom for well over a year at this point, and they have the most effective (and cheap) kratom on the market. They've earned themselves a customer for life here!

Was this review helpful to you?
48 out of 49 people found this review helpful.
---
Visit the Official Coastline Kratom website here

www.CoastlineKratom.com
Ask A Question
User Questions and Answers
---

Got my order do you put in hot water or boil it? -Kevin

I haven't made it into tea personally, but if you want to there are a couple ways to do it. Supposedly the best way is to boil it in water for 30 minutes, allow it to sit for a while, then strain and drink it. Alternatively, you could shorten the process by just mixing it into hot water and straining, but many say this method is less effective.- Rob
Was this question helpful to you?
10 out of 11 people found this question helpful.
ASK A NEW QUESTION