Phytoextractum Review: High Quality Kratom Or Bunk?
By:
Rob Miller
Fact Checked On: 12-31-2020
---
---
Home
»
Kratom
» Phytoextractum Review: High Quality Kratom Or Bunk?
1. Kratom Overview
Mitragyna speciosa, known primarily by the street name Kratom, is one of America's newest found ethnobotanicals and a holistic method for promoting wellness.

Kratom, derived from the ground leaves of the tropical Rubiaceae species, is closely related to coffee and gardenia plants, and the natives have consumed it similarly to the way most Americans have consumed coffee for centuries.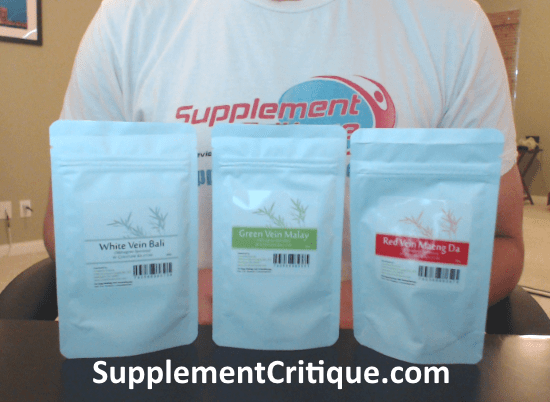 2. What is Kratom Used For?
Kratom has been employed for its vast medicinal benefits; including natural energy, combating nausea and diarrhea, a powerful anxiolytic (anti-anxiety), and potent pain relieving analgesic.

Kratom has also been discovered to be a safe and effective method for relieving the side effects of opiate and benzodiazepine withdrawals.
Related article: 3 BEST Over The Counter Xanax Alternatives (UPDATED 2018)
3. How Kratom Works
Kratom's main component, the indole alkaloid mitragynine, binds at mu and delta-opioid receptors and is structured similarly to Yohimbine and thought to be roughly 13 times more powerful than morphine.

Hospitals in Thailand have even administered it to newborn babies born addicted to heroin since the early 1960's.
That itself speaks volumes about the power of this miraculous herb.

The fact also that in 2016 the Drug Enforcement Agency unsuccessfully attempted to list its active compound as a Schedule I drug, should say it all about the potency of kratom.
4. Where Kratom Comes From
This deciduous evergreen is unfortunately found exclusively in Southeast Asia, yet in the last decade it has taken the rest of the world by storm.

Initially kratom could only be purchased through online retailers or from an individual farmer in Indonesia.
The uncertainty of sending a PayPal payment to a stranger overseas, with no promise of quality or any guarantee of shipping was extremely scary.

Not to mention having to wait for customs to inspect the package and send you the shredded remains months later…not in the least bit safe!
Luckily with the popularity of kratom expanding in the United States, so has the number of reputable and vetted vendors.

However, with the explosion in sales the amount of unreliable and dishonest vendors has grown exponentially as well.
One such vendor I have found who promises the "highest quality kratom at the best prices online" is Phytoextractum Plants and Extracts of Portland, Oregon.
5. Phytoextractum Overview
Phytoextractum.com offers an extensive selection of kratom, extracts (made from kratom with a much higher potency), a plethora of other ethnobotanicals; such as Kava Kava, Kombucha, and tons of unique books and accessories designed for the herbal enthusiast.
Kratom is available to purchase in various forms, and numerous strains from PHYTOEXTRACTUM.com.
All of which produce different and unique benefits and side effects.

Keep in mind every person is different, so the effects of individual strains will vary dramatically from person to person.
6. Phytoextractum Strains of Kratom
There are three main strains of kratom depending upon how and where it is harvested; Green, Red, and White.
Each strain holds a specific number of alkaloids and have different benefits based on the part of the plant it is derived from and the manner in which it is harvested.

For instance, Green Malaysian is grown in Malaysia and harvested from the green vein, found in the center of the leaf. Red Indo would therefore be harvested from the red vein of leaves grown and harvested from Indonesia.
Red Vein
Red Vein Kratom Red strains of kratom are considered a favorite among users seeking natural methods of calming down and releasing everyday tension.

Red veins are ideal for relieving anxiety and promoting sleep safely and effectively.

Reds are known to be the strongest for pain relief and the exclusive choice for opioid addiction recovery.

Red Borneo is well known to be the strongest at relieving anxiety.
White Vein
White Vein Kratom Kratom derived from the white veins of the leaf have been reported to be the most energizing and stimulating of all the strains, promoting natural energy and giving an overall feeling of wellness and happiness.

White veins enhance mood and mental clarity among users without causing irritability or overstimulation.

Whites can be used safely in place of coffee or energy drinks.

Many users have stated they use it in place of their Adderall and Ritalin, and it effectively relieves the symptoms of Add/ADHD.

White strains are excellent for depression.

The favorite among consumers is the White Maeng Da.
Green Vein
Green Vein Kratom Beginners, or those with a low threshold to substances, would benefit greatly from any green strain.

Green veined kratom is considered as a perfect combination of analgesic, stimulant and anti-anxiety, without being overwhelming or overpowering.

Green veins give ample energy without keeping you awake all night or causing excessive drowsiness.

Often green strains are combined with other strains; such as red or white, to enhance the desired effects.

Favorites among users are Super Green and Green Malaysian.
Green Malay
Green Malaysian Kratom Green Malaysian, or Malay, is harvested from the green vein of leaves found only in Malaysia, as it is adequately named.

Consumers unanimously name this strain as the most potent of all and say its effects last the longest as well.

Strains from Malaysia are often noted to be quite energizing and euphoric at low doses, and often found to be extremely sedating at higher ones.

Green Malaysian is known for its larger leaves, and contains at least 40 specific alkaloids.

Most users who suffer with chronic pain will opt for selecting this strain over any other.
Indo
Indonesian Kratom Indonesian kratom, you guessed it, is harvested in remote farms in Indonesia.

Indo, as it is often referred, is the number one strain sold today due to Indonesia being the primary exporter of kratom.

Indonesia is ideal for growing, as the humidity and soil is optimal for producing extraordinary species.

Often Indonesian strains are combined with extracts, making this strain very potent.

Red Vein Indonesian is known as the most effective anxiolytic, and a favorite among consumers as a natural anti-anxiety and relaxing sedative.

This strain is also noted to cause far less negative side effects, such as nausea and dizziness.
7. What Are People Saying?
As I stated earlier, there are countless online and real-world vendors who offer promises of their kratom being the highest quality anywhere, and of course they always say it is at the lowest price. But what are the consumers saying?

That is where we end up uncovering the truth about PHYTOEXTRACTUM.com.

Unfortunately for their clients, they do not seem to be a very reputable or professional company whatsoever.

Sure, their website is designed optimally, and they carry an extremely large selection of strains and other cool accessories, but is that truly enough to keep them in the positive at tax time? Sadly, it does not look like it.

Upon reading numerous threads on Reddit and YouTube, the chief complaint with PHYTOEXTRACTUM.com is that they have poor quality kratom at higher than average prices, and to top it off…they suck at customer service and professional etiquette.

Let's dive into some words from real customers, and examine this further…
"I used to get their Bali regularly but had a quality issue when I bought 2lbs of Bali. it made me sick. switched to their super indo for a while (which I loved!) until the same issue came up.

I know every vendor gets bad batches, just ended up finally researching some new vendors that were cheaper and ended up liking them better."
Reddit user, 2015

Made me sick? Well that is very alarming!

This is not the only comment on Reddit which speaks of PHYTOEXTRACTUM.com delivering them bunk kratom.

Some vendors carry what is called "KRYPTON" and the powder is mixed with pharmaceuticals like the prescription pain medicine Tramadol, and have been known to cause illness.

Fortunately for unsuspecting consumers, this dangerous blend has since been discontinued.

It stands to reason if a vendor is stuck with a hefty load of KRYPTON then they probably just continue to sell it under another name, which would be very easy to do considering the consumer truly has no way of verifying a strain.

Perhaps this was the case with PHYTOEXTRACTUM.com.
"The extracts were so super bad that I questioned my life"1 Here we have yet another customer who had a bad experience with their product, this time the extract was to blame.

The extracts are made from the same leaves as kratom powder, yet the process is unique and uses far more leaves to produce either a resin, or liquid which contains anywhere from 15x up to 150x the potency of regular kratom.

This makes sense if the customer was uncertain of the potency and tried to use it like regular kratom.

Kratom in high doses does cause depression and undesirable effects.

However, further review of their comments led me to believe they were a true connoisseur and knew how much to take.

Knowing that, PHYTOEXTRACTUM.com has certainly some explaining to do.
"Don't forget Overpriced too lol.

I was banned from "The Kratom Forum" before I found this reddit for calling this very company out for charging $22 Bucks an Ounce!!!They claimed they had "Orange Vein"…I personally have never seen an Orange Vein in the 4 years I have been using Kratom but for 22 bucks an ounce I highly doubt it is worth it"
"I think their products are good quality BUT of course EXTREMELY over priced in comparison to the bulk vendors"
Remember earlier I stated there are three strains; red, white and green?

Well if a company is offering any other strain color, know it is only a marketing ploy and there truly is no other strain.

Farmers who grow Maeng Da, known as "Pimp Grade", or "OG", are the only farmers in Southeast Asia who produce anything other than those three strains, and are in a class of their own. $22 an ounce is astronomical!When it comes to the potency and quality of the Red Vein offered by PHYTOEXTRACTUM.com, consumers are mixed with their opinions, but it seems the Bali Red Vein is a favorite.

A bit overpriced, but "it does what it is supposed to", reports one satisfied client, and that is a good sign.

Having one or two random comments saving face is not merely enough to boost trust in this vendor, especially when there are countless others to choose from.
"I will definitely be going through them more often. They do exactly what they are supposed to do.

I ordered Green Sumatra, White Maeng Da and Green Malay.

Excellent price and shipping was fast!"-Brandon3
8. Where to Buy
If choosing to take a chance with this vendor, you can order online at www.PYTOEXTRACTUM.com.

They accept Visa, Mastercard, American Express and Discover, and they also take payments using PayPal, Bitcoin and Dwolla.

This company also offers COD, which is a rarity.

Many other vendors are available, who are vetted, which means their kratom has been tested by individuals in the community and is a way of saying, "this kratom is legit." In comparison, the Red Maeng Da, for example, that PHYTOEXTRACTUM.com offers at $19 an ounce, could be purchased elsewhere much cheaper, for instance Coastline Botanicals or my personal favorite, Greg's Botanicals out of Tampa, both are vetted and reputable vendors.
9. Recommendation
In conclusion, we have discussed the different strains and various effects of each, as well as how PHYTOEXTRACTUM.com fares among the ranks of online vendors.

Deciding on a vendor is often tedious and always a near hit-and-miss.

My suggestion is if a vendor is offering a strain other than red, white, green, or Maeng Da, then know it is a ploy and don't fall for it.

Always read the reviews from each individual vendor before sending any payment because once you receive the product, there is no guarantee it will be up to par.

I personally would not order from PHYTOEXTRACTUM.com due to the negative reviews alone, and would carefully research all vendors before spending money or ingesting their products.

Another suggestion of mine would be to purchase only a small amount to test the quality and speed of delivery.

If the kratom you order arrives fast and the quality is potent, then it stands to reason the rest of this vendor's kratom is of high quality as well.

Buying in small quantities has its benefits too, the kratom stays fresher longer and there is less chance of overdoing it.

By personal experience, having a kilo in the freezer tempts you into taking it more often and bulk kratom tends to lose potency over time.

Many vendors offer sample packs of their strains, and that is the best way to go.
Nowadays, even despite the controversy and changes coming about in many states, there is a vast wealth of kratom available and I would say that you would be best off going with one of the many other good sites to get yours.
Have You Used Phytoextractum Kratom? Leave Your Review Below!
Top 3 KratomAffiliate Disclosure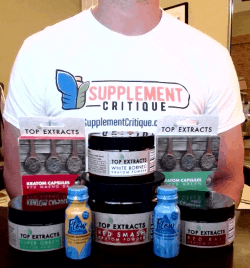 Top Extracts has the highest quality kratom at affordable prices.

Read my review here.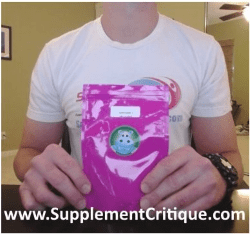 Coming in at a close 2nd, Happy Hippo delivers the goods, albeit at a slightly higher price tag.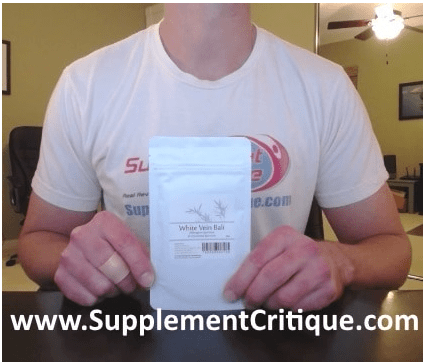 We have more reviews of Kraken Kratom than any other brand on our site.

Read more here.
Ask A Question
User Questions and Answers
No Questions Have Been Answered For This Article.