Kraken Kratom Review: Is It Worth It?
By:
Rob Miller
---
---
Home
»
Kratom
» Kraken Kratom Review: Is It Worth It?
Note: This is just a review. Click Here to visit the official Kraken Kratom website.
If you search for kratom retailers, you're very likely to come across one name in particular, which is Kraken Kratom.

This is one of the most well-known retailers of kratom, and according to the company, they get their products only from reputable sources.
Because there is some controversy and somewhat of a stigma surrounding kratom, sifting through the information and coming out with a guided opinion and knowledge of what is important to know about it can be tough.
When you're shopping online for kratom, it's important to feel the peace of mind that comes with knowing you're working with a legitimate company, because the quality of the product you order significantly impacts the effects.
The following provides an overview of what Kraken Kratom has to offer, what people are saying about the online retailer on forums, and what you should know before placing an order.
1. Kratom Overview
Kratom is a substance that's not necessarily an herbal supplement, nor is it classified as a drug, but it is garnering a lot of attention in the US and worldwide because anecdotally users feel that it delivers a range of benefits, from therapeutic to recreational.
Related article: 3 BEST Over The Counter Xanax Alternatives (UPDATED 2018)
Derived from plants native to southeast Asia, kratom is often sold in powder form, but there are also other options such as capsules.
When someone takes kratom in lower doses it tends to act as a stimulant, and at higher doses, it is more similar to opioids, although without the risk of respiratory depression.
There are a few concerns regarding kratom use, including its effects on testosterone levels.
The effects of kratom depend not only on dosage but also on the strain someone uses.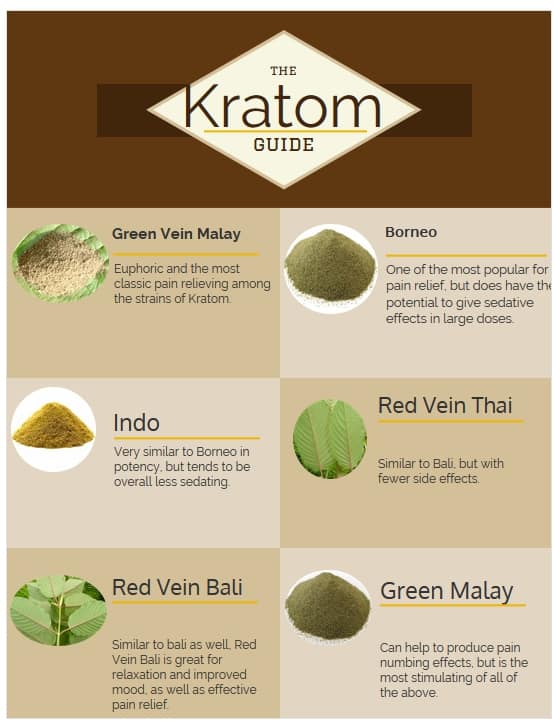 There are many different strains of kratom, some of which are more likely to act as an energizing stimulant and others which may have more pain-relieving benefits, as an example.
It's difficult to find kratom in traditional brick-and-mortar stores because its legality in the U.S. is somewhat murky.

It is legal at a federal level, but some states have been working to control or ban its use, so most people find that it's simpler to order it online.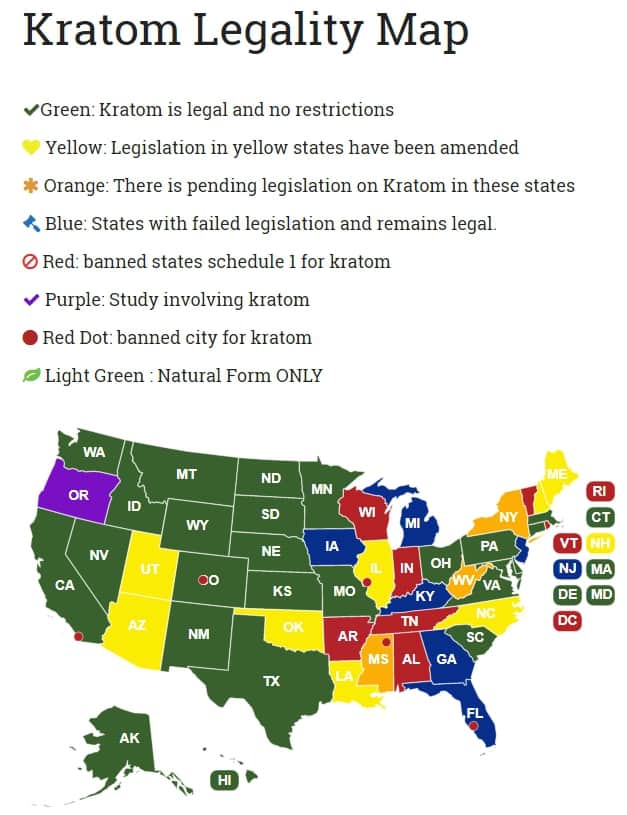 Plus, when ordering kratom online, you do have the advantage of being able to read reviews like this and gauge how other shoppers feel about a particular retailer.
2. Kraken Overview
There are some key factors that are important to consider when reviewing any kratom retailer, including Kraken.
First and foremost, most people want to ensure they're going to get a product that's potent, high-quality, and will do what it's intended to do.
There is a lot of variance when it comes to quality between retailers.

For example, some retailers may offer kratom at relatively low prices, but then the quality and potency tend to be lower than what you would get with a more reputable retailer.
Along with the quality of the actual products and the variety of kratom available, there are other things to think about as well including shipping speed and reliability, customer service and the overall ordering experience.
All of these are touched on in the below review of Kraken kratom.
Red Vein Kratom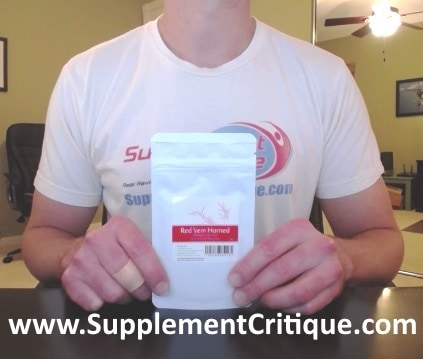 Red vein kratom refers to a specific strain of this substance which is popular among many users.

The effects of red vein strains of kratom tend to be relaxing, and depending on the specific type or dosage a person uses, they may also have sedative properties so these types can be used as a sleep aid.
Red vein strains also tend to boost mood to an extent, although not as much as with other strains.

Red strains, and in particular red vein Thai strains, are good as pain relievers as well, and there's currently research being done to determine whether there is potential for kratom to replace or reduce the use of prescription pain medications.
Kraken offers many different types of powdered red vein kratom, which include:
Maeng Da Thai Kratom Powder: This red vein variation is available in several size options, and it's one of the most commonly used red vein strains.

As with the other powder products from Kraken, it's finely ground for better absorption and freshly packaged.

As well as the red vein Maeng Da powder, Kraken also sells a leaf option of this product that's not finely ground.
Red Vein Kali: This powder is from Borneo—the Kalimantan region more specifically.

It's a popular and potent strain of kratom, and it tends to be good for pain relief, anxiety relief and overall relaxation.
Red Dragon: For shoppers looking for a very potent option, the Red Dragon strain is well-rated because of its high alkaloid content.
Red Vein Borneo: This powder comes from the jungles of Borneo, and it's also very potent because of its high alkaloid content and the fact that it's derived from mature leaves.
Red Vein Thai: Another high alkaloid strain, according to Kraken this product has an average Mitragynine content verified at 1.6%, ensuring quality and consistency.
Sumatra Red Vein Powder: This high alkaloid strain has a mix of some of the most complex alkaloids found in kratom, and this is rated as one of the most consistent products sold by Kraken. The average Mitragynine content is 1.3%.
Green Vein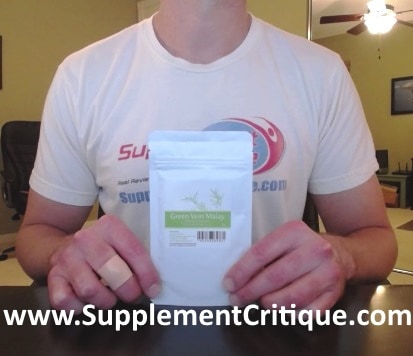 Green vein strains of kratom aren't as popular among users as white and red, but they offer versatility and desirable benefits, so their popularity is rising.

Green vein kratom strains are relaxing, but they can also create a sense of calm, focused energy.
They're often compared to nootropics because of their cognitive effects.

Also, green vein strains can improve mood, induce a sense of euphoria and they do have some pain relieving effects.
Kraken offers the following green vein strains in powder or leaf form:
Super Green Malaysian: this powder is described as being somewhat in between Maeng Da Thai and PC Bali strains available from Kraken. It's rich in certain types of alkaloids, and it's produced in small batches for consistency.
The Super Green Malaysian variant is also available in leaf form from Kraken.
White Vein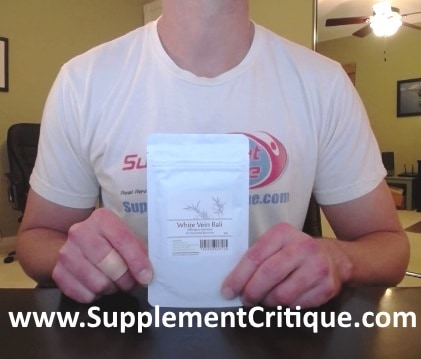 White vein is typically the most stimulating of the kratom strains, and it can boost mood and provide a sense of energy without the side effects of other stimulants or even caffeine.

It can also help with productivity and focus.
White vein powders and leaf options available from Kraken Kratom include:
Maeng Da White Vein: This is a form of Maeng Da that has a high level of alkaloid content and is native to Thailand.

White vein variations of Maeng Da function as nootropics, and while they can produce euphoria and improve cognitive abilities, it's not necessarily a high that the user experiences.

Along with stimulation these white leaves also boost mood and create a sense of well-being.
Sumatra White Vein: This product from Kraken has an average Mitragynine content of 1.4% and is consistent in quality.

It combines a sense of euphoria with a feeling of clean energy.
White Vein Borneo: This product is sourced from experienced farmers in Borneo, and it's great for people who want to use it while working or while they need to improve their concentration.

It can also help with motivation, and fight fatigue without creating anxiety in the user.
Super Indo Powder
Also available from Kraken is Super Indo Kratom power, which is a distinctive and popular variation.
Super Indo Powder has the relaxation properties of red vein kratom for many users but also can improve mood and provide pain relief.

It tends to have few if any side effects, and it's one of the strains frequently used by people who want to manage symptoms of opioid withdrawal.
3. Extract and Enhanced Kratom
Extract and enhanced kratom products are the premium options available from Kraken because of their consistency and potency.
Kraken offers several of these options including:
Gold Reserve Kratom Extract: This product is a full-spectrum extract, with 200 mg of alkaloids per gram.

It's almost an entirely pure alkaloid extract, so it's highly potent.

It is more expensive than the regular powder products as a result of the potency.
Gold Elphas Kratom Extract: This has 250 mg of alkaloids per gram, and the alkaloid extract is then added as an enhancement to Maeng Da Kratom.
Barong Indo Extract: This is one of the newest offerings available from Kraken.
This is only a sample of the extract options available.

Others include Super Enhanced Indo Kratom Extract, Indo Black Kratom Extract, Enhanced Maeng Da X extract, and Full Spectrum Maeng Da Extract.
4. Capsules
Kraken offers not only powders and enhanced products but also convenient capsules.

Their capsule products include Bali, White Vein Borneo, Maeng Da Thai, and Red Kali.

The highest rated capsule products on their site are their Bali and Red Kali options.
Just as an example of what you get if you order this product, with the Bali capsules there are 50 in each container, with around 37 grams of material total, and 750 mg of Bali kratom.

The average mitragynine content verified for Bali capsules is 1.8%.
5. Pricing
Kraken Kratom's pricing seems to be consistent with other retailers like Coastline, Kratora, and Happy Hippo.
You can visit their official site here: www.KrakenKratom.com
With most of their powders, they offer three different size options which are 28 g, 56 g, and 112 g.

Prices range and many of the 28 g packages start around $8-$9.
The enhanced products are more expensive but generally lower than a lot of other similar retailers, which is one thing customers seem to like about Kraken.
The company offers various shipping deals as well including free same-day shipping and 2-day USPS delivery on orders that meet a certain price minimum.
They do also offset prices with coupon offerings, including coupons for signing up for their mailing list.
Kraken features a loyalty program where buyers earn points for purchases. The points can then be used to purchase future products.As well as earning points for purchases, customers can earn points for rating products on the website and being actively engaged with the company on social media.
6. The Reviews
What do customers say about Kraken?

The reviews on forums like Reddit are somewhat mixed.
For example, in one thread someone said that they had an issue with shipping because since the company advertises that products ship out same-day, they thought they would receive their order within two days (they paid for two-day shipping).

The customer said they reached out the Kraken team who said there was bad weather in their location so they weren't able to get the package out as quickly as they would have normally.
You can read the full post below: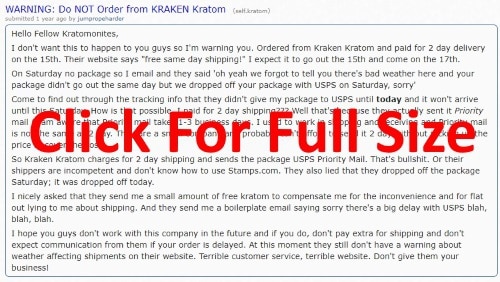 At the same time, other posters in the same thread say that they received fast shipping and they were pleased with their experience.

Some customers do feel that Kraken is relatively expensive as well, although again there are retailers that are more expensive than Kraken.
Other customers say they have had an "awesome" experience with them regarding customer service.
Based on customer reviews online, it would seem like Kraken can be hit or miss in terms of shipping and service.
Regarding quality, reviews in this area seem to be dependent on what the customer purchased.

For example, on one forum dedicated to kratom, some customers say that they were very pleased with the quality of the product they received.

Customers also say that they enjoy the regular discounts, coupons, and sales offered by Kraken.
Facebook reviews on the company's profile are similarly mixed.

Many customers say they feel happy with the price and quality, but others do feel prices are too high and they have experienced shipping issues.
7. Frequently Asked Questions
Can I drink alcohol while taking Kraken kratom?
While it's probably OK to do so, it's not really recommended.
Their effects of each can be amplified dramatically, so it's best to do so in moderation, if at all.
8. Conclusion
Kraken Kratom has a wide selection of products.

They have many red, white and green strains of kratom in powder and leaf form, available in several different size options.

They have enhanced variations that are more potent, and capsules as well.
The prices are relatively competitive, although some customers feel they're a bit high, but overall they do tend to fall somewhere in the middle of other kratom retailers.
The biggest likely issue with Kraken based on people's reviews are possible shipping issues, but this could be solved by talking to their customer service team if you do experience a problem.
The quality seems to be good, particularly for the enhanced strains of the product and they have many 5-star reviews on their social media.
Visit the official Kraken Kratom site here: www.KrakenKratom.com
Have You Used Kraken Kratom? Leave Your Review Below!
Top 3 KratomAffiliate Disclosure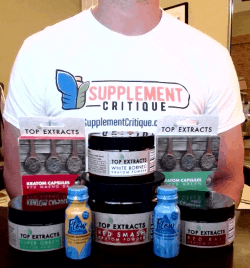 Top Extracts has the highest quality kratom at affordable prices.

Read my review here.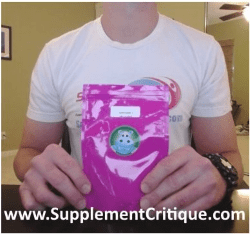 Coming in at a close 2nd, Happy Hippo delivers the goods, albeit at a slightly higher price tag.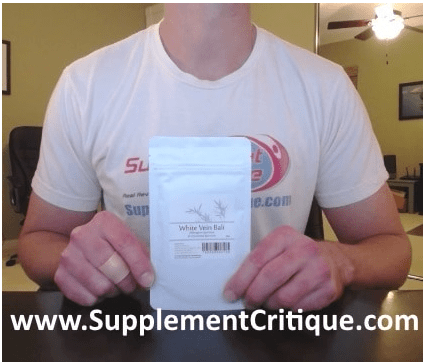 We have more reviews of Kraken Kratom than any other brand on our site.

Read more here.
User Reviews

4.6 out of 5 Stars (84 Reviews)
Favorite Vendor
By
Emmett Ewald

,
Aug 11, 2018
I love their red vein kratom. It really helps me deal with my chronic pelvic pain. Their customer service is on point too. They took care of me during the big recall fiasco earlier this year.

Was this review helpful to you?
6 out of 6 people found this review helpful.
---
The product was very useful and clean like promised.
By
Zach

,
Oct 21, 2018


In Short:

I would recommend this to a friend.
I use Kratom for pain management I've purchased of a couple online venders. This is definitely one of my to recommendations. You get a good amount for your money.

Was this review helpful to you?
4 out of 4 people found this review helpful.
---
Therese danielson's Review
By
Therese danielson

,
Aug 6, 2018
This is my favorite Kratom dealer ever!
The product is always delivered next day!
They have excellent customer service.

Was this review helpful to you?
4 out of 4 people found this review helpful.
---
great company with trustworthy products
By
amy wright

,
Dec 19, 2018


In Short:

I would recommend this to a friend.
Kraken Kratom is a great company with outstanding customer service. They ship quickly, have taken care of any issues i've had extremely quickly, and constantly has promotions going on to save the customer money. Thanks!

Was this review helpful to you?
3 out of 3 people found this review helpful.
---
Great
This is a great company with awesome products. I love the Red Maeng da.

Was this review helpful to you?
3 out of 3 people found this review helpful.
---
Visit The Official Kraken Kratom Site Here

www.KrakenKratom.com
Ask A Question
User Questions and Answers
No Questions Have Been Answered For This Article.