Leanbean Review: Best Female Fat Burner?
By:
Rob Miller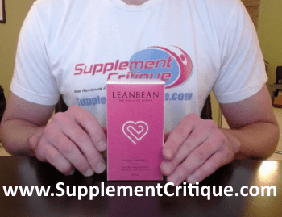 ---
We review supplements day in and day out.

Here's our take on the new fat burner Leanbean.
Click Hereto go to the official Leanbean website.

That's right, there's a new category of supplement on the market called the female fat burner.
These weight loss supplements have become super popular in the last year or so, and with all the buzz it's clear that they're going to be around for a long time.
Scientific research is getting updated all the time, but the success of this category comes down to one fact: women and men are poles apart when it comes to biology!
Our body weight and fat percentage are different, our hormone levels are different, the way our bodies react to caffeine is different.

Even our brain's responses to cravings and food is different (for instance, men generally ignore sugar cravings easier).
At Supplement Critique we review all of our supplements personally.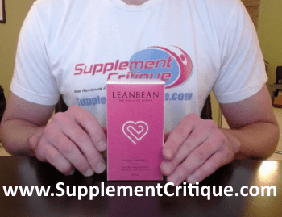 Usually this means we spend time using products that make no improvement at all.

From what we've found only a handful actually work.
RELATED:Lipo 6 Black Hers Review
But my wife loved the look of a new product called Leanbean and was excited to try it.

She's used different fat burner supplements before but was interested to see if this one would be more effective than the others.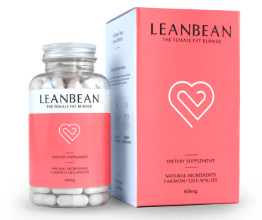 After just 2 weeks she was completely sold.

Leanbean curbed her appetite, and it literally gave her the discipline to start shaping her body overnight.
She also got a noticeable 'energy buzz' while using it, which really solidifies the argument that you don't need massive doses of caffeine in a fat burner.

In total she lost over ten pounds, and she really tightened and trimmed every part of her body too.
To see real life before and after pics and Leanbean success stories then keep reading.


What is Leanbean Fat Burner?

Leanbean gives you the benefit of three supplements in one fat-burning pill.

It's a proven appetite suppressant for women containing around 1000mg of Garcinia Cambogia, Glucomannan and Cayenne Pepper.
Unique ingredients like Turmeric and Vitamin B help prevent Estrogen dominance and fat deposits.
This supplement is a metabolism booster too, you'll find Raspberry Ketones as well as Cayenne Pepper and Green Tea to drive metabolic rate.
WebMD says this of Raspberry Ketones:
"Raspberry ketone is a chemical from red raspberries that is thought to help for weight loss.

Some research in animals or in test tubes shows that raspberry ketone might increase some measures of metabolism.

It might also affect a hormone in the body called adiponectin.

Adiponectin can increase the rate at which the body burns fat and reduce appetite." Source
Cayenne Pepper is another active ingredient in the Leanbean formula that helps to kickstart your metabolism.

Finally, the green tea that's found in Leanbean has been known to increase metabolic rate, thus help our bodies to burn fat.

This study cited by WebMD found that "green tea appeared to raise metabolic rates and speed up fat oxidation."
The lead author of the study, Abdul G.

Dulloo of the University of Geneva, Switzerland, claims that "Green tea has thermogenic properties and promotes fat oxidation beyond that explained by its caffeine content per se." The study was published in the American Journal of Clinical Nutrition. Source

So as you can see, ingredients like these work well for women. Remember, you want the ability to melt away more fat but don't want the side effects of large volumes of caffeine.
Leanbean is not a prescription or medicine, there's no bad ingredients or diuretics in it.

It's reportedly been used by athletes including fitness models, surfers, and soccer players.
The natural formula makes it attractive from this standpoint, as it can speed up weight loss and it's legal to use if you're competing.
All of the ingredients in this product have been tested and studied in scientific laboratories, with research being carried out in the U.S. as well as lots of other countries around the world.
You'll also find added antioxidants and minerals in Leanbean, the most potent of which are Chromium, Acai and Black Pepper.

Each of these all-natural ingredients supposedly contribute to overall health and weight loss in various ways.

For instance, the Chromium contained in Leanbean is said to be a vital trace mineral that can improve insulin sensitivity and metabolism.

According to Medical News Today…
"Early studies suggested that supplemental chromium may contribute to weight loss and help increase muscle mass.

These studies were not conclusive, but more recent studies have shown improved muscle growth or a decrease in fat mass." Source
Some of the benefits of Leanbean:
Extra appetite suppressants
Boosts metabolism without caffeine
Natural formula to control the fat hormone Erastidiol
Improves energy without affecting your heart rate
It's suitable for a vegetarian/vegan diet
Excellent customer results
90 day money-back guarantee, return the product if you're not happy.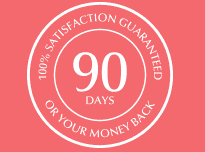 The ingredients in Leanbean can help you avoid addictive and unhealthy foods, and if you can limit the calories going in then you're going to lose weight much quicker.

With the best ingredients, sticking to the right diet will be easier, and your energy and the motivation to work-out more will be higher.
When using the Leanbean fat burner you take 4 pills a day and get a more sustained dose of weight loss ingredients.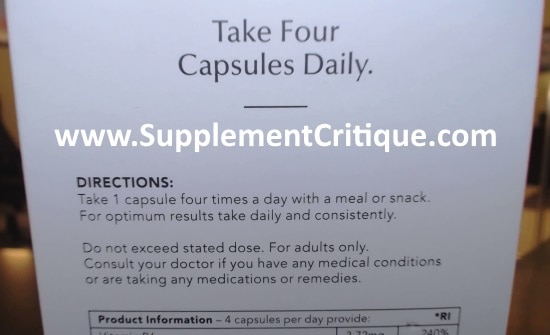 This guarantees the product will work for the whole day.

Many other detox products and diet pills use 1 serving only which is less likely to help you burn fat.
It's a bit of a side note, but we did really like the packaging with this product also.
It's kind of unusual for a weight loss supplement, as we've seen all sorts of monstrous containers reviewing products over the years.

But this is just… beautiful.
Laura's Personal Results with Leanbean
We found lots of positive stories and reviews with this fat burner.

Laura is one example we liked.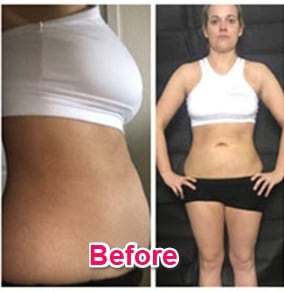 She used Leanbean for four weeks and earned some quick results.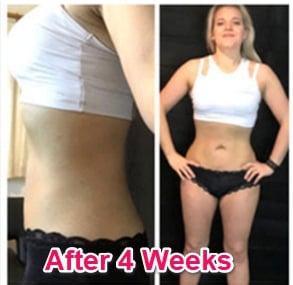 You'll see from her pictures that her face slimmed right down and her waist became visibly narrower.

The biggest result was on her belly though— it's incredible how much flatter and defined it became over the course of the month.
Here's another video review that shows how powerful Lean Bean Fat burner really is:
[youtube https://www.youtube.com/watch?v=_ILan39pYGQ]
Frequently Asked Questions We Get
Is Leanbean Safe to use?
According to the makers of the product, Leanbean is completely safe to use, even if you take it every day.
"Leanbean's safe and effective formula only uses natural ingredients and each capsule is produced in FDA registered facilities meaning you are getting a product you can trust.

We also avoid synthetics so you won't experience any unwanted side effects." Source
Some women wonder if taking a fat burner like Leanbean can mess with their periods. The short answer is yes, it can.

According to Livestrong.com, "Diet pills… often knock menstrual cycles off kilter." Source
But is this a serious cause for concern? Probably not.

However, it's important to monitor your food intake while taking the product.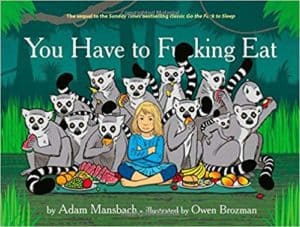 And here's why.

The lack of nutrients (and the accompanying stress to your body) is what can really cause your periods to get all wonky.

And fat burners have a sneaky way of cutting those food cravings so you eat less.

So just keep that in mind.
RELATED:Weight Loss Supplements for Women aged 31-45
Other women want to know how long Leanbean takes to wear off.

And here's the thing… this product and others like it are NOT a miracle pill.

You can't expect to take it for a few months, get great results, and then kick back and eat chicken nuggets, cookies, and pizza the rest of the year.
If you stop taking the product, and do not maintain a healthy lifestyle, you'll find that Leanbean wears off pretty quickly.

On the other hand, if you keep up the good work (healthy eating and exercise!), you'll likely keep those results throughout the year.
Also, this fat burner could potentially raise blood pressure for those with hypertension.

But I mostly found this concern to be anecdotal and not backed by scientific evidence.

One recent study found the relationship between green tea extract (contained in Leanbean) and high blood pressure to yield "inconsistent results." Source
Are there any side effects?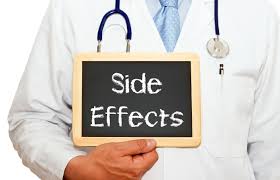 Usually when I review a fat burner, I'll come across at least some side effects.

Caffeine certainly has its benefits, but no doubt it has its drawbacks too.

All the evidence on Leanbean shows that it's as close to a side effect free fat burner as you can get.
There is some caffeine in the product but in smaller amounts than you'll find in many other supplements.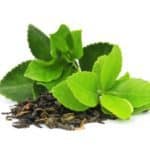 In it's place there's a higher concentration of Cayenne and Turmeric to help boost metabolism and lower inflammation.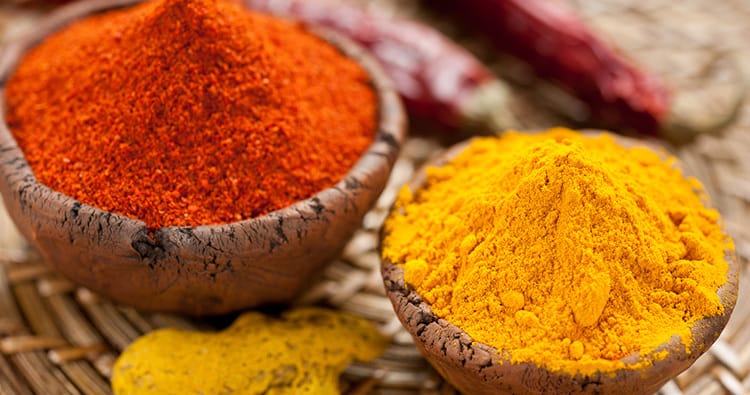 Who Makes Leanbean?
As far as I can tell, the company behind this weight-loss supplement for women is Leanbean Official.
And in my research, I haven't found anything that puts their credibility in question.

In fact, the company seems pretty legit from what I'm used to seeing and testing.

Where Can I Buy It?
If you're looking for Lean Bean fat burner in stores like Walmart, Walgreens, CVS, or GNC, you'll come up short.
It can be bought from just one place, the official website www.leanbeanofficial.com.
After doing online research it doesn't look like this company works with traditional retailers like Sephora.

We couldn't find any discount or coupon websites working with this brand either.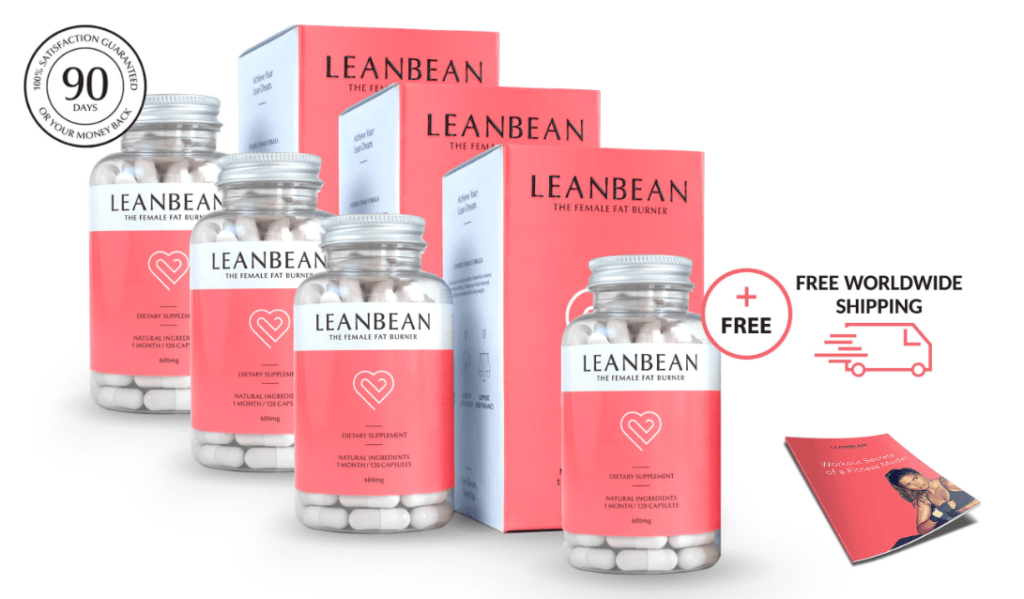 You'll be able to access deals straight from the manufacturer though.

There's free product and guides for customers who buy three bottles or more.

If you buy the 90 day supply and find you're unhappy with the results, you can get your money back.
How Do I Take It?
Take 1 tablet at a time, 4 times a day.

Taking with food is recommended, mostly because it will help you get into the routine of using it.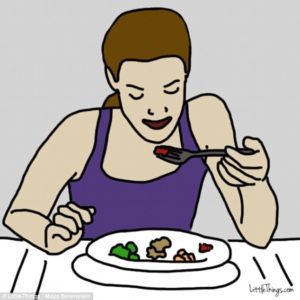 Some user reviews have suggested 2 capsules before a workout in order to get maximum energy benefits.
Can I take it after pregnancy?
Women are commonly looking to lose weight after pregnancy.

Leanbean will help you maximize your post baby training, but if you're still breast feeding, you really need to get the advice of a doctor before using it.

Same goes if you're looking to take this fat burner while pregnant.
Can I take it while I'm pregnant?
Well, to answer this question, we have to break the formula down to the ingredient level.
First, let's have a look at the ingredient Garcinia Cambogia.
According to the fine folks at WebMD, "You definitely don't want to use [Garcinia Cambogia] when you're pregnant or nursing, or if you have kidney or liver problems.

It is possible that manic symptoms may emerge as a side effect." Source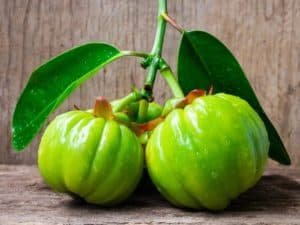 Also, green tea extract is best to stay away from when pregnant, as it is a form of caffeine.

But there is little research to really back this up.
All in all, you should probably not take this fat burner or others like it while you're pregnant.

Why risk it?
Should I take it with Anything Else?
It all depends on your goals.

Maybe you want to lose weight and tone up.

Or maybe you want to pack on some muscle.
You can stack Leanbean with other supplements, but be intentional about it and make sure it lines up with your desired outcome.
If you're looking to gain muscle, I would recommend taking it with Testofuel.
But if you're looking to shred down, you should consider taking Leanbean with a preworkout like Nitrocut or 4Gauge.
Will it flag a blood test for drugs?
Leanbean female fat burner will not show up on a drug test.

There aren't any illegal substances contained in the supplement, so you shouldn't have a worry in the world about getting busted for doping.
The ingredient profile is all natural, with no additives, and it's not even a stimulant-heavy formula like many fat burners out there.

What you get with Leanbean is a super-clean fat burner that works.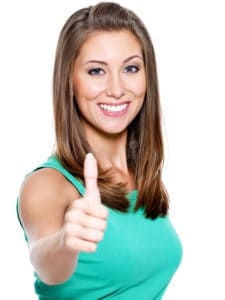 Are there better fat burners for women than Leanbean?
Not that we've seen. It's a genuine stimulant free supplement that works for the female body.

The extra craving suppression and hormone balancing ingredients make this fat burner the perfect product for women.
Our Personal Results
When you live close to the beach like us you kind of become obsessed with maintaining a nice body.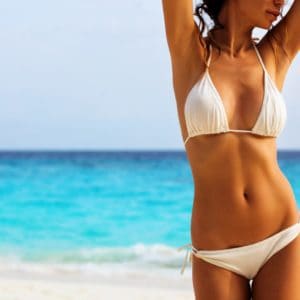 With lots of people, they can just blitz the gym for a month before their summer holiday and then forget about it for the rest of the year.

We live outside most of the time, so socializing in Florida comes with the pressure to look fit for most of the year.
Keeping motivated for long periods of time is difficult though, and there's always times when you lose interest, slack off, and start backsliding.

Good supplements are a way of turning things around and making life a little easier.
For my wife Leanbean provided just that.

There's supplements in my stack that she would never consider taking.

But she was instantly attracted to Leanbean, and in her view it really does work better for women.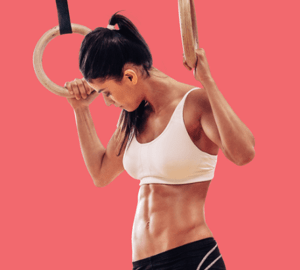 It's one of the few products she's carried on taking way beyond her first month's supply.

There was no desire to snack while taking Leanbean, and she felt extra energy week after week.

She lost extra fat but also preserved muscle in the right parts of her body too.
Since using Leanbean, I've seen her confidence really grow, to the point where she's spending more money on swimwear.
She's going to see out all three months of the product so she can give a thorough review.
If you want the views of a few different users before buying the product, then you can get those by clicking here.You'll also be able to access video information on how the product works.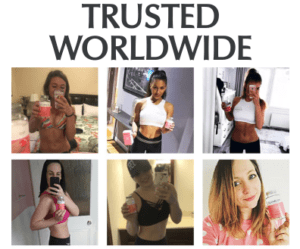 Recommendation
Most of the fat burners we've reviewed in the past have been geared typically toward men, so it's nice to see someone develop something specifically for women.
The market seems to be over-saturated with similar products geared towards men, so it is nice to see an actually good and reputable one come along that is for the women looking for the same results.
Based on everything we've seen and tested regarding LeanBean, I'm fairly certain this is going to be a real winner.
If you have any questions on this particular product, don't hesitate to ask away in the comments section below!
Visit the official LeanBean site here: www.LeanBeanOfficial.com
Have You Used LeanBean Fat Burner? If So, Leave Your Review Below!
Visit the official Lean Bean site here

www.LeanBeanOfficial.com
Ask A Question
User Questions and Answers
---

hi I recently came across your product and been reading more about it. I just wanted to know if this product can be used for someone who is more on the overweight side instead of more fit women? -roshelle

Absolutely, Leanbean markets itself to athletic females, but it's a weight loss supplement that works for all body types.- Rob
Was this question helpful to you?
13 out of 13 people found this question helpful.
ASK A NEW QUESTION
---

Hi, I'm reaching out since i being determined to lose weight and right now in using a GNC vitapak but I haven't being to reach my goal. That's why I wanted to ask has there being any new developments with the leanbean? Is it recommended to combine a pre-workout? Can you drink protein supplement with it? Or is it better on it's own? Since I did read you have to drink two to get that boost at the gym. Thank you any coments will help since i really want to reach my weight goal -Stephanie

Adding protein to your supplement regimen will definitely help you lose weight, and there's absolutely no conflict with Leanbean. As for the pre workout, that's fine, but you'll have to make sure you don't overdo it on the stimulants. Leanbean does has some caffeine, so if you go with a stimulant-heavy pre workout, you have to account for the stimulants in both. Everybody's got a different tolerance, so start off slowly with either a low-stimulant pre workout or a low dose of a typical stimulant pre workout.- Rob
Was this question helpful to you?
7 out of 8 people found this question helpful.
ASK A NEW QUESTION
---

do you have to take this pill with food? How many a day is needed to loose weight? Are their any side affects? Is the coffee Lean Bean better to take and how many cups a day is needed? -Nina

The instructions are to take 1 capsule 4 times a day with a meal or a snack. How long it takes for you to lose weight is more a function of your diet and exercise routines. If you eat right, and take in a calorie deficit, you could safely lose up to 2 pounds per week. I'm not familiar with a Lean Bean coffee product.- Rob
Was this question helpful to you?
6 out of 6 people found this question helpful.
ASK A NEW QUESTION
---

would it be safe to take another profuct to boost leanbean's effects on weight loss? -roshelle

The only thing I would caution against is using something with additional caffeine and/or other stimulants. There is some caffeine in Leanbean. Not too much, but some. If you use something with additional stimulants, you might end up overdoing it.- Rob
Was this question helpful to you?
5 out of 5 people found this question helpful.
ASK A NEW QUESTION
---

how long can you take lean bean for ? or .. once I have achieved desired weight can it be taken for maintenance. Is it safe to continue ? -Emma

There's no reason you can't continue to take it for maintenance once you reach your goal weight.- Rob
Was this question helpful to you?
5 out of 5 people found this question helpful.
ASK A NEW QUESTION