Fit Affinity Firm Body Sculptor Review
By:
Rob Miller
Fact Checked On: 4-3-2020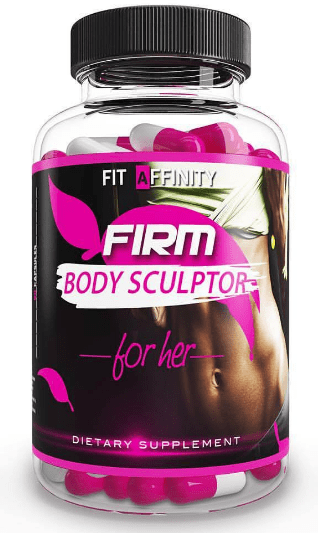 Over the past few weeks I have been receiving many emails from readers asking me what the deal is with Firm Body Sculptor Fit Affinity.
Firm Body Sculptor is marketed as a fat burner and appetite suppressant for women. It is manufactured by a company called 'Fit Affinity'.
The thing is:
I had heard about Firm Body Sculptor Fit Affinity, but hadn't been initially too excited by it, so simply hadn't got around to reviewing it until now.
This female fat burner claims to help you get the "very best results" from your training, but do these pretty pink pills really pack a punch?
As always, the only way to find out if it's worth it is to get out there and try it.

So that's exactly what I did.
But before we dive into the blow by blow account the Firm Body Sculptor results, let me explain how it works, what it contains and how to use it!
1. What is Firm Body Sculptor Fit Affinity?
Firm Body Sculptor Fit Affinity is heavily marketed as a female fat burning and weight loss supplement.
The website claims that these diet pills will prevent you from gaining fat, while helping you burn away inches and stick to your diet.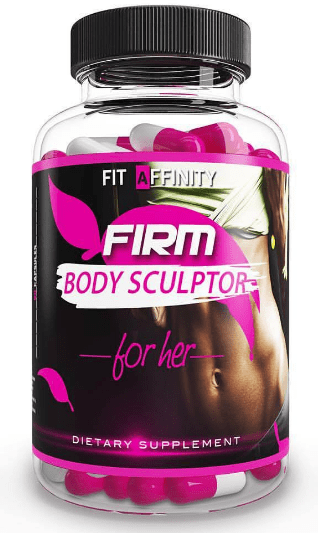 It all sounds very promising…
But then name me a supplement that doesn't look good to begin with.
Unfortunately:
One look at the label list gave me a pang of disappointment – we certainly cannot call the formula rich in ingredients.
Firm Body Sculptor Fit Affinity only contains the grand total of five ingredients; which in the world of supplements is not particularly impressive.
Specifically, the formula contains:
garcinia cambogia
green tea leaf extract
acetyl l-carnitine HCI
raspberry ketone powder
conjugated linoleic acid powder.
One good thing about this formula is that they are upfront about the individual ingredient dosages.
Those of you who visit my site regularly will know how little time I have for supplements that hide the strength of their formula from users.
But are the ingredients any good?
Garcinia cambogia is widely used as an appetite suppressant across many of the supplements I have investigated.
It is definitely effective at encouraging and prolonging the feeling of satiety, helping users to control their hunger and food consumption…
Green tea is another popular ingredient for fat loss and increasing the metabolic rate.
There has been many studies that prove the benefits of green tea for weight loss – so I am happy to say this is a good choice of ingredient.
Raspberry ketones are an effective ingredient which have been the buzz of the weight loss world for a little while now.
Clinical trials have shown that they assist with increasing calorie burn and the use of body fat for energy.
However:
That is where this rather thin list of ingredients ceases to be promising.
The remaining ingredients:
conjugated linoleic acid powder
acetyl l-carnitine
Are in my opinion neither very impressive nor effective.

The dose of conjugated linoleic acid is far too low to have an real effect, whereas the amino acid acetyl l-carnitine is a weak ingredient for weight loss with little research to back it up.
Not only that…
You likely consume a healthy amount of both conjugated linoleic acid and acetyl l-carnitine anyway, simply by eating a normal diet!
2. How Do I Take It?
Firm Body Sculptor Fit Affinity capsules state that they should be taken three times per day.
One capsule is to be taken at:
breakfast
lunch
and dinner.
As always, never exceed the stated dose and discontinue use should you feel unwell.
3. Stacking Firm Body Sculptor With Other Supplements
There are many online forums chattering about the many ways in which supplements can be "stacked" for optimal results in a shorter time.
For those who are not familiar with the term, "stacking", this refers to using different supplements together in order to enhance their effects.
Look:
It is certainly true that combining the right selection of supplements into a carefully constructed routine is a great way to fast forward your success.
But not all supplements are a good, or safe, choice for stacking.

It really depends on the ingredients and the strength of the formula.
As far as we can tell Firm Body Sculptor is safe to be used with other supplements.

In fact, it is specifically designed to be used alongside other Fit Affinity supplements in the same range.
Here's the thing:
Fit Affinity push a trilogy of supplements on their website, this includes Firm Body Sculptor, as a solution to female weight loss and building muscle mass.
These three supplements also include a fat burner and a digestive aid which they say takes a multilevel approach covering all female body concerns.
Whilst this might seem like it's a benefit it does rather suggest that the Firm Body Sculptor product isn't enough to get the job done on its own.
As these extra supplements likely pick up some of the slack left by the weak formula in Firm Body Sculptor.
If you are looking for noticeable results, you are probably going to have to pair Firm Body Sculptor with a more powerful fat burner.

This arguably defeats the object of buying it in the first place.
4. Where Can I Buy It?
After trawling the web, it appears to me that Firm Body Sculptor is only available to purchase from their official website, or on Amazon.
The website states the standard retail price is $95.00 for 90 capsules, but when I looked this had been slashed to $37.99 with an option to subscribe to the sale price.
What's more…
In my honest opinion, I would be surprised if Firm Body Sculptor Fit Affinity was ever really sold for $95.00 a bottle.
I think that's just a sales ploy to get people to snatch a subscription thinking they are saving a ton of money.
This subscription gives you a new delivery of Firm Body Sculptor every 6 weeks.I have never been a fan of auto-ship supplements, as more than likely you will forget to cancel and end up losing money!
If this product has ever been genuinely priced at $95 for 90 capsules – it is a colossal waste of money and one of the most expensive supplements I have seen.
Furthermore…
The Amazon price is $29.98, sold by "Fit Affinity" and NOT listed as a special sale price.
I think that tells us all we need to know about the supposed special subscription offer, don't you?
5. Reviews of Firm Body Sculptor Fit Affinity
Because Firm Body Sculptor is only available on Amazon and their own official website, I only really had Amazon as a source of genuine reviews.
With that in mind, I went over to Amazon to see what real people were saying about Firm Body Sculptor Fit Affinity.
Well, the average score of the Firm Body Sculptor reviews was markedly disappointing.
Amazon has an average star rating of just 2.9 stars out of 5 for Firm Body Sculptor Fit Affinity.
Many of these reviews are by people severely disappointed with the results achieved with this supplement.
One reviewer said that Firm Body Sculptor made her look and feel worse than before.
Another simply exclaimed it was "a total waste of your money!"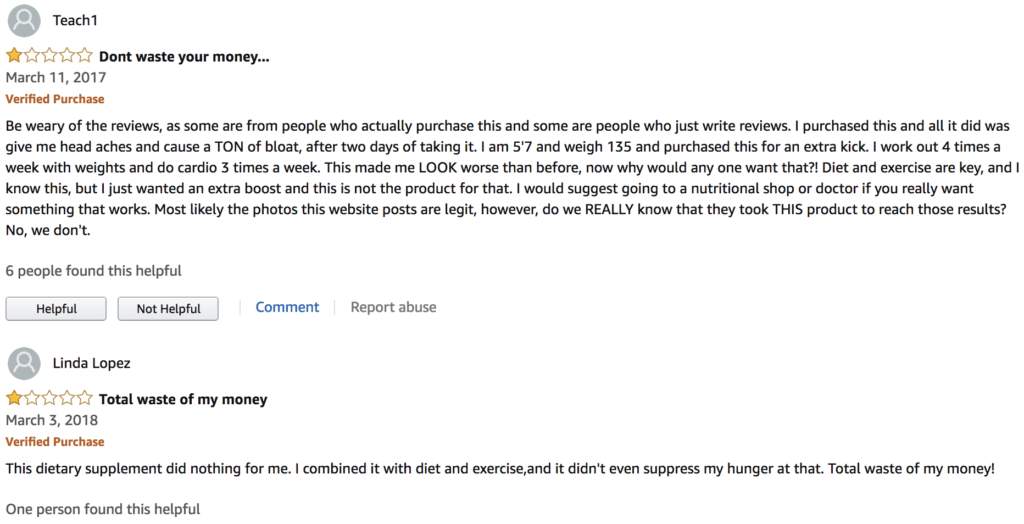 In my opinion, the best way to tell a genuine review is that they have a story attached to them.
It seems to me, that most of the 5 star Amazon reviews are a little dubious.
A lot of them have no customer name, or simply say "amazing" or "perfect" in the review body.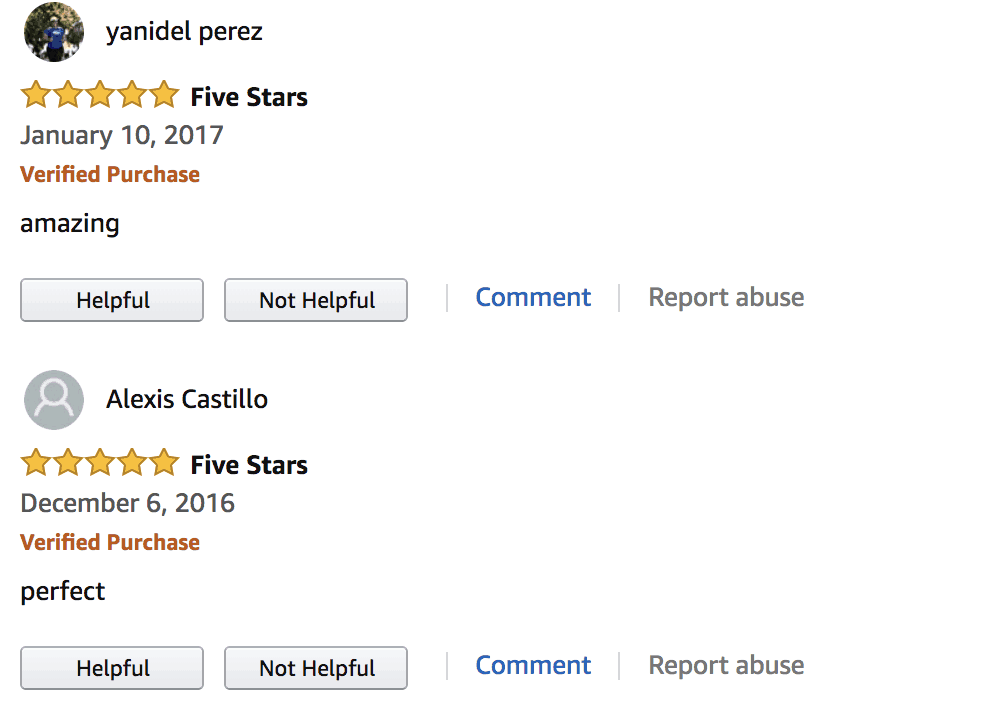 Who reviews a product with one word? They're ringing the fake alarm over here.
That said, there were a couple of reviewers that seemed to be genuinely satisfied with this supplement.
But in those cases they are talking about using it in combination with other Fit Affinity products – which doesn't really tell us much about the effectiveness of Firm Body Sculptor alone.

6. Our Results With Firm Body Sculptor Fit Affinity
With all these murky reviews, the only way to know the truth was to try the product ourselves.
Our small team are fortunate in that none of them need to lose much weight, but that's not to say we have no fat on our bodies whatsoever.
My wife likes to work out and is always trying to remember to cut out unhealthy snacks.She was curious to see whether Firm Body Sculptor would intensify her results at all.
The first thing she noticed was a very slight boost in energy.

Nothing major, but just enough to see a difference.
This is likely down to the caffeine in green tea leaf extract…
Aside from this, there wasn't a noticeable decrease in appetite between meals.
Whilst she may have gone a little longer between meals, she still ate the same quantity of food overall!
And after one month…
The energy boost wasn't anywhere near a noticeable.

More than likely because her body got used to the ingredients.
She hadn't lost any weight either, but did feel a little more lean.
Here's the kicker:
She couldn't really attribute the benefits to Firm Body Sculptor.

At best she felt the product worked as a placebo with any benefits coming from her regular workouts and improved diet.
Overall, Firm Body Sculptor does include some good ingredients.

But the formula is just too weak to pack a real punch on its own.
7. Recommendation
That closes our Firm Body Sculptor Fit Affinity review, in our honest opinion this is not the best choice if you are serious about losing weight.
If you are looking for a supplement that can be used to complement another fat burner or pre-workout, it could be useful as a gentle energy booster.
It is not quite as effective of a workout enhancer as you might expect given the way that Firm Body Sculptor Fit Affinity may have you believe based off of their testimonials and the promises that they make, but there is enough about it that makes trying it low risk if not very promising.
Basically, Firm Body Sculptor is a mildly effective diet aid, that isn't powerful enough to generate results by itself.
Have You Used Fit Affinity Firm Body Sculptor? Leave Your Review Below!
Top 3 Female Fat BurnersAffiliate Disclosure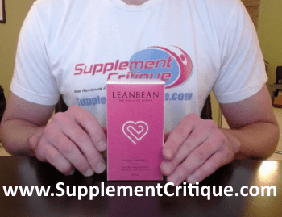 LeanBean Female Fat Burner is the BEST fat burner for women we've ever tested.

Read our review here.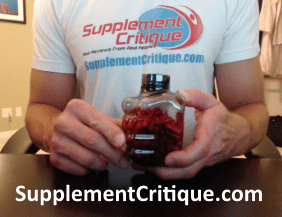 Instant Knockout is actually a new fat burning supplement I just came across, and got great results.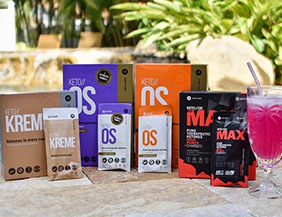 Biohacks your body into instant ketosis to burn fat instead of carbs.

Weight loss, energy, focus, anti-inflammatory, anti-aging.
Ask A Question
User Questions and Answers
No Questions Have Been Answered For This Article.