Thermakor Review
By:
Rob Miller
Fact Checked On: 7-6-2018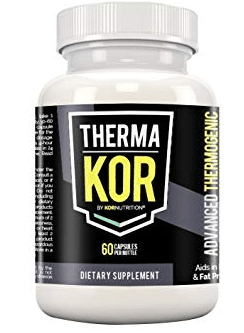 Finding the perfect weight loss supplement can feel truly overwhelming.
With so many products on the market screaming for attention, it is easy to lose hope you will ever be able to decide which is the right choice.
This issue is compounded by the fact that the great majority of these products all claim to achieve exactly the same results…
Look, even those new to the realm of health and fitness will know that only a few supplements will actually achieve what they say they can.
But you don't need to worry any further.
You have found the right place if you want to know the truth about which supplements are worth your time, and which ones are not!
In this review, I am going to be examining the ins and outs of Thermakor – a thermogenic fat burner that claims to help melt away those excess pounds fast.
It doesn't matter if you are trying to tone up for beach season, or if you are just looking to drop a size or two – it's time to find out if Thermakor is the answer to your weight loss prayers.
1. What Is Thermakor?
Thermakor touts itself as an "advanced thermogenic fat burning formulation".
That is quite a mouthful but what does it mean?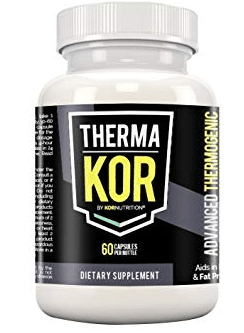 Well,we know they use a liquid formula in their capsules to accelerate absorption.
Thermakor also claims it can skyrocket metabolism, burn fat, elevate your energy levels, boost muscle mass, keep mental focus and cut your appetite.
Wow.
Sounds like a magic pill, huh?
As always, these incredible claims and promises mean absolutely nothing, if the ingredients cannot stand up to scrutiny.
This is where it gets interesting.
Thermakor includes a whopping 24 different herbal ingredients in its formula.
It initially looks like they are going for the "quantity over quality" method here.
These numerous ingredients are divided into three proprietary blends: "Heat Blend", "Muscle Blend" and "Energy Blend".
Personally, I do not like proprietary blends…
How on earth am I supposed to make an educated judgement regarding a supplements' effectiveness, if I cannot find out how strong the ingredient doses are?
Nevertheless, at least we can actually see what's used in the blends.
The very worst pills hide this information too.
Some of the easily recognized ingredients used in Thermakor are:
Green tea
Yohimbe
Caffeine
All of these ingredients are known for being stimulating.
Research has proven that they can help to elevate the metabolic rate and provide an energy boost.
But the problem remains that we do not know how strong, and therefore how effective, the dosages are.
2. How Do I Take It?
Thermakor directs users to gradually increase their dosage from one capsule, twice a day to two capsules twice a day.
This is in order to assess your caffeine tolerance.
Doses should be taken between meals, and never less than 6 hours before bedtime to lessen the chances of insomnia.
3. Stacking Thermakor With Other Supplements
Because Thermakor contains so many ingredients, but at hidden doses, it is pretty hard to determine whether this supplement should be stacked or not.
It could be that Thermakor has many ingredients at weak doses.
In fact, that is most certainly going to be the case here.
But, the main problem is, we just don't know how high the doses of stimulants are in this product.
This is a big downside…
Especially, if you have negative reactions to caffeine, as it could be a bit risky to take this fat burner due to possible side effects.
So, the best advice if you are looking at stacking supplements would be to start slowly and see how you feel.
Thermakor does include lots of stimulating ingredients, we know that for sure.
This doesn't totally guarantee weight loss however.
On the flipside, you may feel like Thermakor isn't having much of a stimulating effect at all.
As it is quite possible the doses are very low.
We really are completely in the dark on this!
If you are unsure then we would recommend choosing a fat burner that clearly marks the doses of each ingredient on the bottle.
In my opinion, a supplement like Thermakor, which has one of the craziest amounts of ingredients I have seen for a long time – is unlikely to be very powerful due to low doses overall.
However, you should listen to your body and stack your supplements according to your own circumstances and eventual goals.
4. Where Can I Buy It?
Thermakor is available to order directly from their official sales website.
There is also an Amazon listing for Thermakor, but it is currently out of stock with a message telling us that it may or may not be available again.
Aside from this, I wasn't able to find Thermakor available for sale anywhere else online.
The list price for Thermakor ranges from $69 for a one month supply to $177 for their biggest option.
However, these prices were discounted when I visited the site.
A one month supply was priced at $59.00, while a three month supply was $117.00.
This makes me a little skeptical of these so-called "list prices".
It seems to me that they deliberately tell you the price is normally higher even though the lower price is probably available year round.
You will likely find the discount price is still there when you visit next time!
Unfortunately, because the Amazon listing is not active, we cannot know how much Thermakor was listed for on that platform.
A few things I like however:
Shipping is free if you were to order more than two bottles (two month supply) at a time.
They also offer a 30 day money back guarantee on the first purchase.
It's always nice to see supplement manufacturers offering this kind of protection to the buyer.
All you need to do is return Thermakor within 30 days, including your name and order number/date within the package.
5. Reviews of Thermakor
It wasn't that easy to find independent reviews of Thermakor online.
In the end, I referred to the expired official Amazon listing to see what genuine customers had reported.
The Amazon listing currently has 13 reviews at the time of writing.
As mentioned previously, we don't know if Thermakor will ever be available on Amazon again.
The average Amazon star review is 3 out of the potential 5 stars.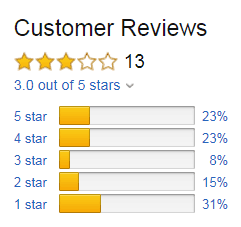 23 percent of reviewers rated Thermakor as 5 star.
However, the vast majority of the reviews, 31 percent, rated Thermakor as only 1 star.
So, it's certainly not looking good on the customer review side of things…
Many customers complained that they did not experience any positive effects from using Thermakor, saying that there was a non-existent energy boost and no weight loss results.
At the other end of the scale, there were customers who said that they had lost weight and felt more energetic after using Thermakor.
From these reviews, it is still hard to determine whether Thermakor is really effective or not.
Those few customers who experienced an energy and weight loss boost could be particularly sensitive to the stimulants used in Thermakor, which accounts for why most people felt no effects.
As far as I am concerned, the only real way to find out is to try it personally.
Here is what happened.
6. Our Results With Thermakor
I have a little weight I wouldn't mind losing, so I only ordered one bottle of Thermakor.
I figured a month was a good length of time for me as I only needed to lose a couple of pounds.
The thing is, I try to exercise regularly, even if it's just a brisk walk every day.
The first thing I noticed is that I had a funny after taste with these capsules.
That is probably due to the vast amount of different herbs that are crammed into them.
I didn't really feel any energy boost, but then it usually takes quite a strong coffee to get me going in the morning.
On that basis I don't think Thermakor is particularly high in caffeine, although it could affect other people differently to me.
However, one of benefits I noticed was that I didn't feel I needed to eat quite as much as usual.
This could be because I have been very busy,
Equally, I didn't often get far into the afternoon without feeling hungry.
In fact, sometimes I would get to lunch time and be so hungry that I'd fall off the wagon and binge on carbs.
Not exactly what I'm after when I'm trying get fit for summer…
By the end of the month I had at least lost a couple pounds, however I feel like it could have been so much better!
It is possible that Thermakor helped a little by decreasing my appetite, but aside from this – I didn't really notice any effects.
All in all there are definitely better weight loss solutions out there.
And if a transparent approach to ingredients and doses is important to you then I'd suggest picking a different diet pill.
7. Recommendation
In my opinion, Thermakor simply includes too many ingredients in its blends to be truly effective.
The phrase "quantity over quality" really sums up the issue I have with this product.
While we obviously do not know the individual doses – I think we can all agree it is pretty likely they are going to be in lesser amounts due to there being a massive 24 ingredients.
Any supplement where the doses are not clear makes me a little suspicious about the product's effectiveness.
The fact is:
Any supplement that focuses upon including lots of stimulants is not a good choice for women, or those with a sensitivity.
Overall, Thermakor may help you staunch your appetite or provide a slight energy boost.
But if you are looking for an effective weight loss supplement, there are much better choices out there.
Have You Used Thermakor? Leave Your Review Below!
Top 3 Female Fat BurnersAffiliate Disclosure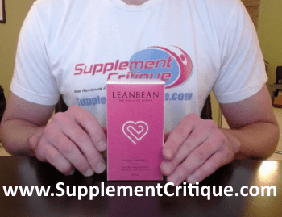 LeanBean Female Fat Burner is the BEST fat burner for women we've ever tested.
Read our review here.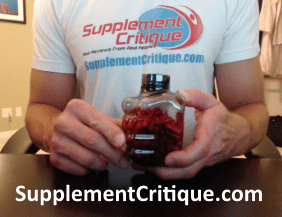 Instant Knockout is actually a new fat burning supplement I just came across, and got great results.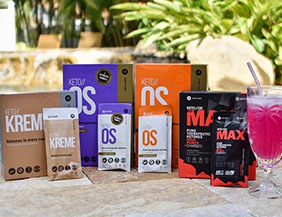 Biohacks your body into instant ketosis to burn fat instead of carbs.
Weight loss, energy, focus, anti-inflammatory, anti-aging.
Ask A Question
User Questions and Answers
No Questions Have Been Answered For This Article.