Vshot Male Enhancement Review
By:
Rob Miller
Fact Checked On: 5-1-2021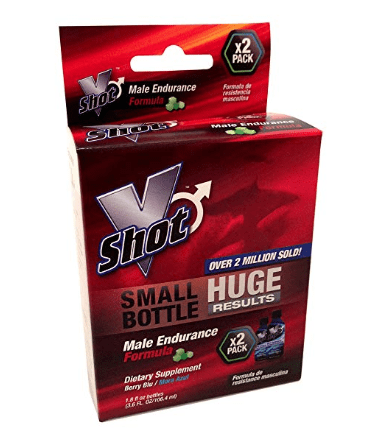 One of our site visitors sent us a detailed review on his experience with Vshot, a male endurance formula that resembles Extenze Liquid Shots.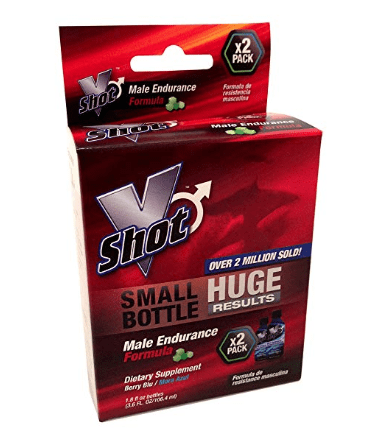 Check out his findings below:
Jasper here with another complicated one.

Complicated because Vshot has different formulations.

The fact that it works gets it a single star; dangerous side effects do not warrant any more than that.

What effect which formula will have on you, who knows? I would not recommend this to a friend, not and expect him to stay a friend anyway.
Vshot Male Enhancement Ingredients
The formulas more available now contain yohimbe; what I recently obtained did not.

What is on the ingredient label on both the bottle and the box that I used does NOT contain yohimbe. If you take the yohimbe formula, it will probably make you sick. The basic formula for all the different Vshots is the same:. propylene glycol, L-argenine, maca root extract, cnidium monnieri, epimedium sagittatum (some list it as epimedium grandiflorum), gamma aminobutyric acid (GABA), and xanthoparmelia scabrosa.

Some formulations don't have propylene glycol. This is the formula I took does, but does not have yohimbe. There is a formula nearly the same but containing yohimbe; both are 600 mg or nearly so; both have 250 mcg vitamin B 12. Confusing to say the least.
Those of you who are bent on driving yourselves to basket weaving classes are welcome to research just how many different Vshot formulas there are.

You will see that some come in a red box, others in a blue box.
There are two 1.8 ounce bottles in each box, usually available for around five bucks a pop.
You will also see both boxes are labeled Vshot Male Endurance Formula; they make the claim of harder erections, longer endurance, and boosted libido.

The last two are subjective, therefore difficult to measure. Harder erections are easily observed.

That's why I tried it, to firm up the ol' penis.
Does Vshot Male Enhancement Really Work?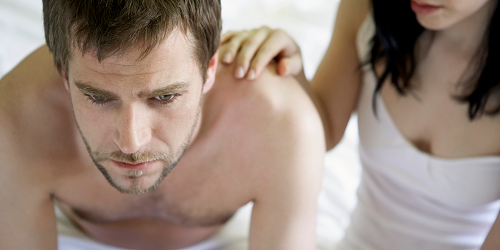 Having tried it, even though it worked, I would settle for lifetime limp pecker before taking this again. Yes I know where it is currently available. No I will not tell you where to get it.

Please afford yourselves the ride to the emergency room on your own time. Should you choose otherwise and buy VShot on your own, I'm sure the coroner will make a house call to check you out free.

Checking this one on the web, even the list of ingredients is not the same for the kinds available, though all are sold as Vshot Male Endurance Formula.

The fact that there are different formulations is a red flag.
Thankfully this is a product to be taken on an as needed basis rather than every day; I downed a single 1.8 oz bottle with my morning coffee.
My Personal Experience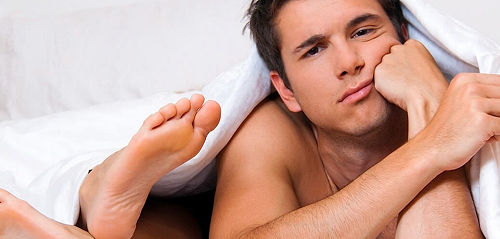 I felt the action in 30 minutes as advertised, my erection was quite firm, readily firm enough for intercourse. My endurance was no more, no less, though as I said, my erect penis was more firm than usual, and I could sustain my erection for more than a full minute without any tactile stimulation. My libido is plenty active anyway.

One of my fav fantasies is the instant replay I run of an old girlfriend licking me up hard, me sitting down with my naked butt on the edge of a chair while she slides her wet hole down my pole. My erection points straight up while she teases herself with it and slides down my steely shaft, feeding 36 C's with erect fifty cents piece nipples into my mouth. With or without consuming any sex enhancers, does anyone now doubt that my libido is active?
Side Effects
Now the bad news: I was also lightheaded, slightly dizzy; had migraine headaches come and go over a two hour period. I had a feeling of being high, euphoria came and went for 16 hours; the stuff had a narcotic high feel, like a mix of laughing gas and marijuana. Ashwaganda has given me a slight feeling of euphoria before; this was much stronger.

If it contains ashwaganda the label does not say so. I had planned this as only a test, just take the new sex enhancement and see how ready it makes the rod. My best feminine interest surprised me with both a visit and getting naked when she did.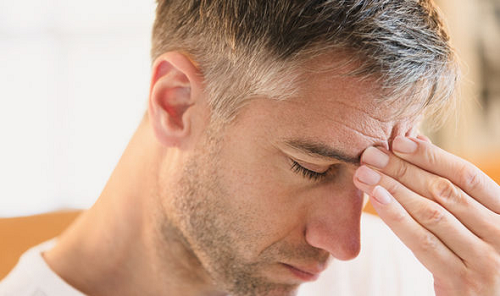 Don't have to hit this Red Neck with a wet mop, just a wet, well you get the idea. We had sex later that morning and again around 8:30 that night. I woke later the same night with an abnormally rapid heart rate. I took my blood pressure; it was down and my heart rate was up.
The next morning I took my blood pressure several times over a two hour period, I was twenty points below normal.

At one point I was 95/60 BP, pulse fluctuating between 80 and 110. Nothing in my diet or medications had changed, except my dose of Vshot.
None of the listed ingredients, whether in a mixture as in this proprietary blend, or separately had ever caused any problem, significant or otherwise.

One thing that happens with male sex enhancers is that many times they can make your blood pressure drop significantly, this certainly did that for me.

The BP drop is often the case, but doesn't happen right away.
Conclusion
Sex is strenuous exercise, humping, bucking, ramming the pleasure pole to the sex hole. Just as with any exercise, being active revs up your blood pressure.

After sex it drops, with a supplement like Vshot, it drops and keeps on dropping. Having experience with all the prescription PDE5 inhibitors and many many different supplements, the effects left no doubt in my mind that whatever is in Vshot is most definitely NOT what is in the bottle!!!
I usually recommend masturbating with a sex enhancer you haven't tried before so you will know if it works for you, and if it does work, how well? With Vshot I recommend having the wife, girlfriend, whoever, even an understanding male friend with you; you may need someone to give you a ride to the hospital, or give you CPR until the ambulance gets there. I was lucky, you may not be.

Avoid this like syphilis!!!!!
There are many options out there that are similar without the high risk of side effects that produce better effects without having to worry about a potential hospital visit.
Best of luck with a different supplement!
Have You Used It As Well? Leave Your Review Below!
Top 3 Male EnhancementAffiliate Disclosure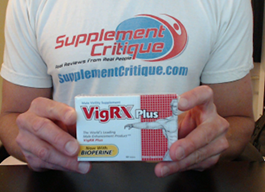 Out of the 100+ male enhancement products Ive tried, Vigrx Plus was the best.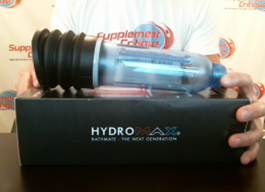 The Bathmate is a proven water-based vacuum pump that can help dramatically increase your size.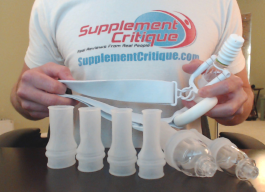 Phallosan Forte is a GREAT option for those looking to grow both length AND girth, permanently.
Honorable Mention/Inexpensive Alternative:Magnum Rings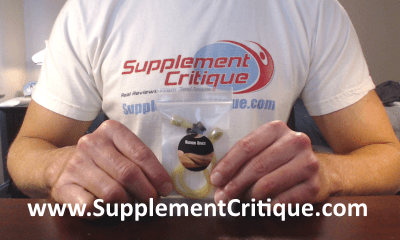 Magnum Rings are a VERY affordable option to getting both girth and length gains, at a fraction of the price of the Bathmate or Phallosan Forte.
Click Here to see our full Magnum Rings review.
Ask A Question
User Questions and Answers
No Questions Have Been Answered For This Article.