No, John Goodman Didn't Use Tone Fire Garcinia
By:
Rob Miller
Just the other day I was scrolling through a site I normally get my news from when I came across this.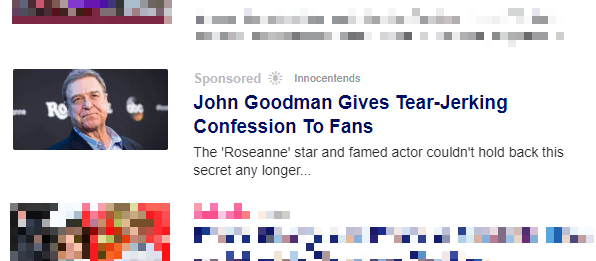 When I clicked on the ad, it took me to a seemingly innocent article that explained John Goodman lost 42 lbs. in a little over a month with a fat burner called Tone Fire Garcinia.
So, Did John Goodman Really Lose 42 Lbs.

In 5 Weeks With Tone Fit Garcinia?
No…
I'm gonna keep this short and sweet.
That entire article you just read is a complete fake, from A to Z.
Here's a couple reasons why:
#1 – This is NOT CNN
I've outed this particular article over and over, but the one you just read about John Goodman was NOT posted on the CNN website.
The main reason I say this is because the url is not cnn.com, but rather it says theuncoveredreport.com.
See for yourself: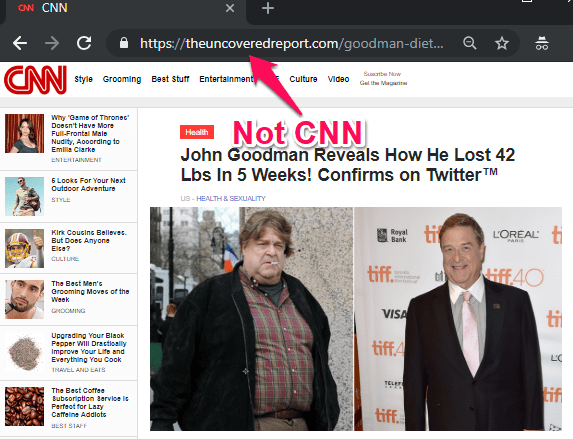 #2 – The "Today Show" Interview
First off, the last time John Goodman was interviewed on the Today Show was in March of 2016.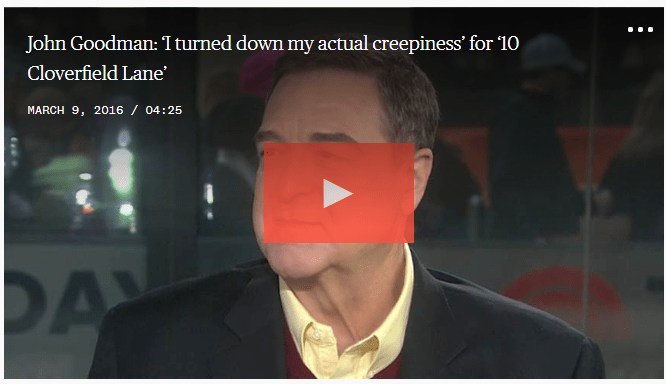 You can see that entire interview here.
I watched the entire interview, and not once did he make any mention of using any weight loss pill, including Tone Fire Garcinia.
In fact, he doesn't even really talk about his weight loss.
The only thing he mentioned regarding that was that he felt he would gain it all back in 6 months. (we hear you John, it's not easy to keep it off).
Another article on the Today show website quoted Goodmans personal health coach as saying:
Goodman has been following a "Mediterranean-style eating plan" focused on fish, olive oil, vegetables and fruit.
No pills, no Tone Fire Garcinia, and no fat burners.
#3 – He Never "Verified" It On Twitter
Right at the top of the article, it proclaims that Goodman confirmed his weight loss plan on Twitter.
The problem is, he never did (or at least I couldn't find any mention of it).
Not only that, but he doesn't even have a verified Twitter account.
Bottom Line
These types of fakes ads are everywhere on the internet, and it can be very difficult to know what's truth vs. fiction.
The bottom line is this…
John Goodman did NOT use Tone Fire Garcinia, or any other weight loss pill for that matter.
He did it the old fashioned way…
Through diet, exercise, and maintaining a positive attitude.
If you've come across this Tone Fire Garcinia scam, leave your comments below!
Top 3 Fat BurnersAffiliate Disclosure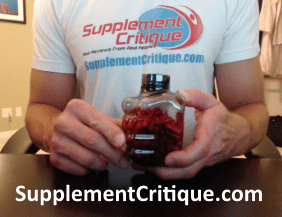 Instant Knockout is actually a new fat burning supplement I just came across, and got great results.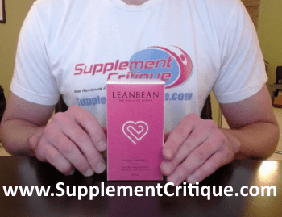 LeanBean Female Fat Burner is the BEST fat burner for women we\'ve ever tested.

Read our review here.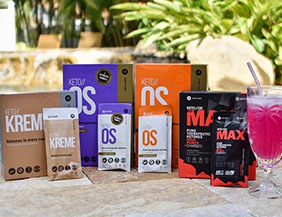 Biohacks your body into instant ketosis to burn fat instead of carbs.

Weight loss, energy, focus, anti-inflammatory, anti-aging.
Ask A Question
User Questions and Answers
No Questions Have Been Answered For This Article.