AlivEL100 Review – Is AlivEL100 Enough?
By:
Rob Miller
Fact Checked On: 1-18-2014
AlivEL100 Overview
AlivEL100from SourceOne Global Partners was a supplement originally marketed toward older men looking to increase their testosterone levels to help them achieve better sex lives.

Lately, they haven't changed the formula, but they've decidedly taken a turn to include among their potential customers anyone who's looking for a boost in vitality, vigor, or athleticism.
By taking AlivEL100, anyone can achieve:
Boosted energy and vitality levels.
Better sexual performance.
Increased muscle mass, strength, and stamina.
Healthier aging process.
More favorable anabolic balance during intense and/or prolonged workouts.
AlivEL100 Ingredients and How They Work
AlivEL100 really has only one ingredient, though it goes by many names.

It's called Eurycoma Longifolia, Tongkat Ali, Longjack, and Pasak Bumi.

SourceOne Global partners generally uses the name Eurycoma Longifolia, so that's what we'll use here.

Eurycoma Longifolia is a plant native to Malaysia and other Southeast Asian countries.

It has long been used to combat fatigue and loss of sexual desire, and it can be found in hundreds of male enhancement formulations today
What's special about AlivEL100 is that the advanced natural extraction process utilized by SourceOne allows AlivEL100 to contain a version that's the highest potency available.

It's actually 100 times pore potent that what you'll find in other supplements.
What the Eurycoma Longifolia in AlivEL100 does is increase serum free testosterone levels by removing SHBG (Sex Hormone Binding Globulin) from the equation.

Without AlivEL100, SHBG attaches and binds to testosterone molecules, rendering them useless in the body.

AlivEL100 inhibits the action of SHBG, allowing testosterone to remain free and available for use by the body.
AlivEL100 Pros and Cons
Advantages of AlivEL100
The formula is all natural.
There's a money back guarantee.
It's pretty widely available online.
Disadvantages of AlivEL100
It only contains one ingredient so the benefits are limited to only what Eurycoma Longifolia can provide.
Where to Buy
There are lots of online options for purchasing AlivEL100. It' on Amazon, The Wellness Stand, and the Source One Global website too.

The 60-count bottle sells for about $35-$40 depending on where you look.
Conclusion
Taking AlivEL100is not a bad idea if you're looking to supplement a healthy lifestyle with a natural product that boosts free testosterone levels.But many guys are looking for more than this has to offer.

If that applies to you, I'd recommend looking for something much more comprehensive.
Have You Used AlivEL100?

Leave Your Review Below!
Top 3 Testosterone BoostersAffiliate Disclosure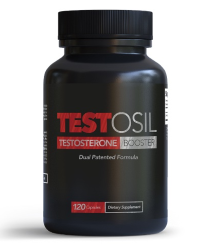 Testosil is the most effective testosterone boosting supplement on the market that I've tested.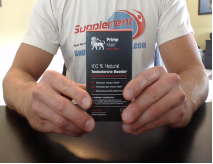 Prime Male is another very effective testosterone booster that uses clinically proven ingredients.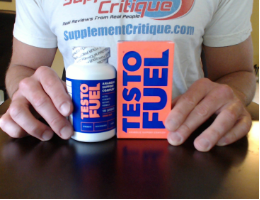 Testofuel is a VERY popular testosterone booster that contains ingredients to help older men.
Check Out My Top Choice For T Boosters - Testofuel

Click Here To Read My Review
Ask A Question
User Questions and Answers
No Questions Have Been Answered For This Article.