Animal Test Review – Does It Work?
By:
Rob Miller
Fact Checked On: 6-4-2014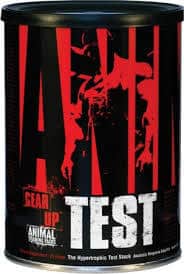 Animal Test Overview
Bodybuildings, both serious and dabbling, all seem to be on a quest for the perfect bodybuilding supplement, and for many, that perfect supplement will be, among other things, a testosterone booster. This is the case with Animal Test.

It has a ot of dedicated supporters who think of this stuff as the holy grail of natural, legal, bodybuilding supplementation.

So let's see what all the fuss is about.
Animal Test is part of the Animal line of products from Universal Nutrition.

These products are meant to take you all the way to your animal limits.

According to the official product description, Animal Test is the ultimate muscle supporting/testosterone boosting supplement that will take you where you want to go.

And a lot of the Animal Test reviews I've seen back this up.
Animal Test Ingredients and How They Work
The Animal Test formula is split up into 2 blends:
The Pro-Androgen Complex boosts testosterone levels in a number of ways.

It facilitates the body's own natural testosterone production process.

It frees up testosterone that would otherwise be bound to Sex Hormone Binding Globulin (SHBG).

And it minimizes the conversion of testosterone to estrogen (aka aromatase).

One of the ingredients in this complex – Divanillyl – reduces the levels of SBHG found in the body.

Another, Cissus Quadrangularis, lessens the release of catabolic stress hormones as well as providing an antioxidant function and supporting joint health. Then there's Yohimbe which increases the mobilization of fat stores
The Hypertrophic Response Complex includes Trans-Resveratrol as an antioxidant and estrogen blocker.

It occupies estrogen receptors so they don' pick up testosterone.

Then there's the breakthrough ingredient, Arachidonic Acid which increases anabolic activity by enhancing androgen receptor sensitivity.
By focusing not only on testosterone production but also on estrogen reduction, Animal Test is creating a perfect hormonal environment for building lean muscle mass.
The recommended dose is one Animal Test pack daily, taken with a meal.

On workout days, Animal Test should be taken with the meal prior to your workout.

It's also recommended that you do two Animal Test cycles (for a total of 42 days) before cycling off for 4 weeks.
Animal Test Pros and Cons
Advantages of Animal Test
It's been reformulated with all legal ingredients.
The ingredients are listed and many of their benefits are explained.
There are tons of great Animal Test reviews from customers who are thrilled with it.
Disadvantages of Animal Test
Where to Buy
You can buy Animal Testat the Universal Nutrition website or other online outlets. Amazon and Bodybuilding.com sell it.

You can buy the 21 pack bottle for as low as $52.97 and as high as $109.95 so make sure you look around for your best price.
Conclusion
It's hard to ignore all the positive reviews.If you're in the market for a natural testosterone booster than you can tell is working, you may want to give Animal Test a try.
Have You Used Animal Test?

Leave Your Review Below!
Top 3 Testosterone BoostersAffiliate Disclosure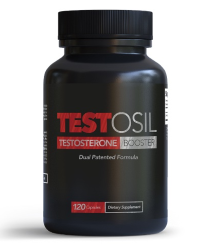 Testosil is the most effective testosterone boosting supplement on the market that I've tested.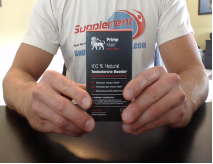 Prime Male is another very effective testosterone booster that uses clinically proven ingredients.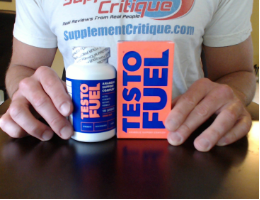 Testofuel is a VERY popular testosterone booster that contains ingredients to help older men.
Check Out My Top Choice For T Boosters - Testofuel

Click Here To Read My Review
Ask A Question
User Questions and Answers
---

Hi.I would like to find out what is the difference between Animal Pak and Animal Test . I have never tried an Animal Product. When did Animal Pak start selling and when did Animal Test . From what I read from different sites Animal Test is much better. -Costas

Animal Pak is a complete package of supplements put together to enhance your entire program.  Animal Test is a single product, a testosterone booster.  Here are my reviews of each:  Animal Pak  Animal Test- Rob
Was this question helpful to you?
0 out of 1 people found this question helpful.
ASK A NEW QUESTION