Apex Male Overview
There are several reasons why a guy would want to start taking a natural testosterone booster once he hits that certain age, and that age isn't as old as you might think.

When a man gets to be about 35 is when he can start to notice a decline.

If he works out, he'll start to notice that the gains he used to make quickly don't come quite so quickly anymore.

And whether he works out or not, he'll start to notice he gets tired more easily, he's putting on belly fat, and his libido just isn't what it used to be.
Gone are the days, though, when we just have to accept our fate and get old. Apex Male by Blackstone Labs is a natural testosterone booster that claims to help you turn back the clock so you can perform in the gym, in the office, on the court, and in the bedroom just like you used to.

You're libido increases, you gain muscle easily again, you feel stronger, you have more endurance, and you just plain feel better.

Those are the claims, but now it's time to put the formula to the test.
Apex Male Ingredients and How They Work
There are a few ingredients of note in the Apex Male formula.

They include:
Tribulus Terrestris which is one of the most common ingredients you'll find in testosterone boosters.

It works by signaling to the pituitary gland to release more Luteinizing Hormone.

The increased LH then signals the testes to produce and release more testosterone.
Prolensis (Bulbine) which is a South African plant that is known to increase testosterone and lower estrogen.
D-Aspartic Acid which has been clinically proven to raise your body's natural production of testosterone.

It works by forcing the body to release LH.

It's been shown to increase testosterone levels by 42% in 12 weeks.
We don't know how much of each ingredient is included in the proprietary blend, but the claim is that it's a lot.

The recommended dose of Apex Male is 4 capsules taken twice a day.

That's a lot of pills, but this is how you get the high ingredient doses necessary to have the effect you want.

The dose adds up to almost 2200mg, and that's taken twice a day.
Apex Male Pros and Cons
Advantages of Apex Male
It's got a fairly well rounded formula, including DAA which is backed by clinical studies.
It's great for Post Cycle Therapy to keep up testosterone levels.
Disadvantages of Apex Male
8 pills a day is a lot to take.
They don't disclose ingredient amounts, so we don't know whether or not they are present at effective levels.
There are no Apex Male reviews from customers to help us figure out whether or not it works for real guys.
Where to Buy
You can purchase Apex Male online through several different retail supplement sites.

The 240-count bottle (a one month supply) costs anywhere from $60.00 to $80.00 so make sure you shop around.
Conclusion
The ingredient list looks decent, but not spectacular, and I think in the end, the negatives outweigh the p You have to take 8 pills a day. It's pretty expensive.

And there are no customer reviews to be found.

There are far better options to choose than Apex Male.
Have You Used Apex Male?

Leave Your Review Below!
Top 3 Testosterone BoostersAffiliate Disclosure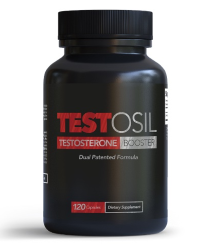 Testosil is the most effective testosterone boosting supplement on the market that I've tested.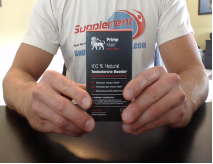 Prime Male is another very effective testosterone booster that uses clinically proven ingredients.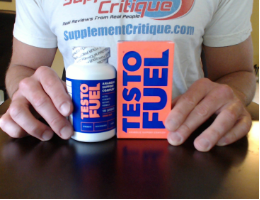 Testofuel is a VERY popular testosterone booster that contains ingredients to help older men.
User Reviews

2.0 out of 5 Stars (1 Reviews)
Have you used this supplement?
apex male
Lot of smoke not enough fire didn't feel lot of what they claim got the same results as with tests freak

Was this review helpful to you?
2 out of 3 people found this review helpful.
---
Check Out My Top Choice For T Boosters - Testofuel

Click Here To Read My Review
Ask A Question
User Questions and Answers
No Questions Have Been Answered For This Article.