We were recently contacted by the makers of Alpha T and Alpha Ripped to test out their supplement. Since these both seem to work in different ways, and can be stacked together we decided to stack them to find out what the results were. I actually had a good friend of mine, named Mike, test them out for a one month period and let me know how he made out with it.
We're going to get to his personal review / story shortly, but in the meantime wanted to cover some of the important details about these 2 products to give you an idea of how they're supposed to work. Click Here to jump to our personal results.
What is Alpha T?
Alpha T (not to be confused with Alpha T1, a completely different product) is apparently an all natural testosterone booster that helps to build muscle easily, as well as help you gain strength and recover faster. Their official website describes the product as being a #1 testosterone booster, designed to quickly and effectively maximize muscle growth.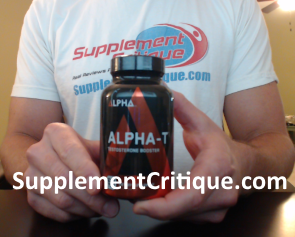 Their official site gives us a bit more information concerning ingredients, stating that it contains Vitamin B12, Zinc, Vitamin B9, L-Citrulline, Maca Root extract, Muira Puama, Suma Extract, and Stinging Nettle Root. It appears that the primary ingredients in Alpha T are Fenugreek Extract and Tribulus Terrestris, both of which have had some studies suggestion their use in testosterone boosting therapy.
However, Fenugreek is somewhat controversial in nature to this claim because it does so by blocking the 5-alpha reductase enzyme (DHT), which converts testosterone into DHT (1)
From what it appears, this supplement is only designed to be take on workout days, with a dose schedule of 1 capsule with water both before breakfast and lunch.
What is Alpha Ripped?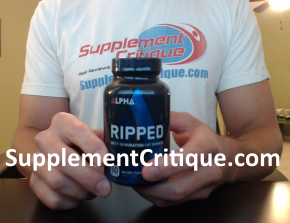 Made by the same company that makes Alpha T, Alpha Ripped is a weight loss pill that apparently works to help burn fat faster through the use of all natural ingredients. Those ingredients include green tea extract, willow extract, yerba mate extract, wintergreen powder, calcium, AKG, Kola Nut Extract, and a stimulant called…caffeine. It only contains 50 mg of caffeine per serving, however, so the likelihood of side effects is greatly diminished.
The primary ingredient to note here is L-Arginine. Arginine is and amino acid that is used in dozens of other competing pre workout products, and works through the principle of vasodilation. Essentially what happens during vasodilation is the smooth muscle tissue surrounding the cell walls of blood arteries is relaxed, allowing for increased blood flow through the now widened artery.
This helps to deliver essential vitamins, nutrients, and minerals more efficiently, as well as giving you a more vascular appearance. It also helps to stimulate the release of growth hormone insulin, as well as other substances in the body. (2)

We searched around for reviews and testimonials on independent websites of Alpha Ripped, but because the product and formulation are so new, came up short. Just like Alpha T, this supplement is designed to be take twice daily on your workout days, with one capsule at breakfast and 1 at lunch.
Our Personal Test Results
As mentioned earlier in the review, we had one of our product testers Mike, try out both Alpha T and Alpha Ripped at the same time. Below is his experience with the combo:
"I started taking both of the supplements just a few days after I got them. The first thing I noticed was it didn't seem to come on too strong like alot of other pre workout supplements. The capsules are pretty big, but nothing a big gulp of water can't chase down. The first few days I didn't notice much. I felt like maybe a little bit of an energy boost, but nothing HUGE.
About 3 – 4 days in is where I really started to feel the effects. I could definitely feel a difference in my gym sessions, like a renewed feeling of focus and confidence. The kind of feeling like 'hey, I'm here, let's get it done', rather then dragging through a typical workout.
Cardio sessions felt a bit easier to push through, but I didn't feel like it was helping me lift heavier. I weighed about 215 lbs. when I first started, and by the end of the week was down about 3 lbs. or so. Not a huge difference, but enough to make me notice when I looked in the mirror.
The other thing I seemed to notice was recovery time. I tend to change up my routine alot, so I'm almost ALWAYS feeling sore for a couple of days after a workout. I definetly was feeling like I was recovering faster, with soreness being reduced by about 1/3 it's normal duration.
At the end of the month I had lost about 10 lbs. and was feeling alot trimmer and leaner, with a small gain in muscle size. All in all I think the combo of Alpha T and Alpha Ripped is a good one, and would recommend it to a friend. Thanks for letting me test it out Rob!"
Where To Buy Alpha T and Alpha Ripped
You can find both of these on their official website. As of this review, they are not available in retail stores like GNC, Vitamin Shoppe, Walmart, etc. The retail price per bottle comes in at a steep $90 for each, but the company is offering a heavy discount of 30% for first time buyers, and a 50% discount if you order both.
Each product is backed by an iron-clad 30 day money back guarantee. They also provide a free trial option to purchase their product, which gives you 14 days to try the product out and decide if it's right for you. This also involves a recurring charge should you choose not to cancel before the 14 days are up, so be sure to mark your calendar and call them at the appropriate time!
I'm always wary of free trials like this, because generally speaking they bury the terms and conditions in fine print. You can find tons of examples of this in supplements ranging from pre workout supplements like this one, nootropic supplements like this one, and even fat burning supplements like this one.
But according to them they run a very tight ship and honor all cancellations and refunds with no hassles.
Pro's
All natural, unique formula
Positive test results
Helps with recovery times
Boost energy, albeit not as much as a stimulant based pre workout supplements
30 day money back guarantee
Con's
Not available in stores
High price tag, however discounts are available
Conclusion
Our thorough analysis of the ingredients profile, as well as our own personal test results, leads us to believe that these 2 supplements are legit. They use healthy all-natural ingredients, are low on the stimulants, and doesn't require cycling. If you are looking for something to not only boost muscle mass, get lean, and increase your recovery times, then we wholeheartedly recommend using this combo.
Have You Used Alpha T1 and Alpha Ripped? Leave Your Review Below!
References:

1.Anabolicmen.com

2.WebMD.com
Top 3 Pre WorkoutAffiliate Disclosure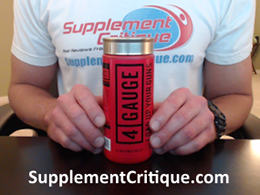 4 Gauge is a brand new pre workout that kicks in FAST and will rev up your workouts.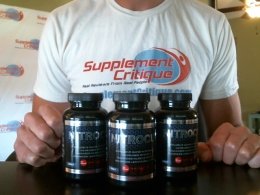 Nitrocut is a VERY effective pre workout supplement for a variety of reasons, see why here.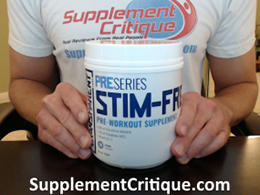 If you're looking for a stim-free pre workout, add Transparent stim-free to your list!
User Reviews

2.9 out of 5 Stars (8 Reviews)
Have you used this supplement?
By
John Reynolds

,
Apr 22, 2015
I made the mistake of ordering this scammer's product. They say it's an 18 day trial from the day you purchase (which I should have been wary of). Then it takes almost a week to even receive the bottles, so you have less than 10 days to actually try it. And they charge you ON the 18th day, not the 19th like it should be for an 18 day trial. I tried and tried to contact them, and they would ignore my emails. I then got an email to contact them in regards to requesting a refund (152.98). The guy I spoke to kept talking over me and when I said I wanted a supervisor, he said they follow the same policy and hung up on me. They REFUSE to work with disappointed customers. All they care about is getting that money. This product is a SCAM...DO NOT MAKE THE SAME MISTAKE I DID!!!

Was this review helpful to you?
77 out of 82 people found this review helpful.
---
By
Ralph Garcia

,
Oct 22, 2015
This product did absolutely nothing worst product ever, don't believe free sample scam! They give you 30 days of pills but 18 days to tell you if you like it, false advertisement. Tried to get my money back but was hung up by rude customer service people that kept talking over me and wouldn't let me talk. They did not return my money now stuck with a 400 dollar bill! Do not use this product doesn't work and is nothing but a scam! Don't do the mistake so made and they won't give your money back! It's a shame we have people that rip you off like this and don't stand by there word. Don't get caught up with the free sample SCAM!

Was this review helpful to you?
62 out of 65 people found this review helpful.
---
Gabriel's Review
I used all them and didnt work

Was this review helpful to you?
27 out of 30 people found this review helpful.
---
I've taken these supplements for at least 5 days. I haven't felt any odd side-effects. Noticed in the mirror after 2-3 days, I loss a lot of fat. Of course, you need to work out for the full effect of these supplements. These supplements have helped boost my energy during my workouts. Very good so far.

Was this review helpful to you?
18 out of 26 people found this review helpful.
---
This stuff is legit. On my shred plan after bulking, and I've lost 7 pounds of fat in 4 days! Hasn't eaten away at my muscle one bit.

Was this review helpful to you?
18 out of 28 people found this review helpful.
---
Want To Really Get Ripped?

Click Here To Download My FREE
Ask A Question
User Questions and Answers
---

Do I take 4 pills a day or do I take two -Vincent

On workout days, take one capsule of each with breakfast and one of each with lunch.  There's no need to take it on your off days.- Rob
Was this question helpful to you?
11 out of 13 people found this question helpful.
ASK A NEW QUESTION
---

Can woman take ripped fat burners? -demetria

Yes. Just be careful of the free trial scam.- Rob
Was this question helpful to you?
7 out of 7 people found this question helpful.
ASK A NEW QUESTION
---

So I ordered this stuff and used a debit card to purchase this product I just stumbled across this review. So since I cancelled my card will they still be able to draft my account? -erik

You should call them to cancel just to be sure.- Rob
Was this question helpful to you?
9 out of 12 people found this question helpful.
ASK A NEW QUESTION
---

from where i can buy alpha ripped supplement. -perry

You can buy them both at the Alphaformen.com website.  If you sign up for the free trial, make sure you read the terms and conditions so you know how to cancel before the end of the trial period.- Rob
Was this question helpful to you?
6 out of 7 people found this question helpful.
ASK A NEW QUESTION
---

I have A-Fib are those 2 supplements safe for me to take? -Rich

You would have to speak with  your doctor about that. He or she knows your situation and would be able to advise you.- Rob
Was this question helpful to you?
3 out of 3 people found this question helpful.
ASK A NEW QUESTION