Atro Phex Reviews, Results, and Ingredients
By:
Rob Miller
Fact Checked On: 5-9-2018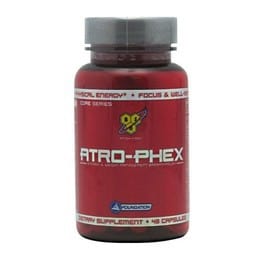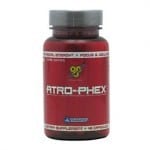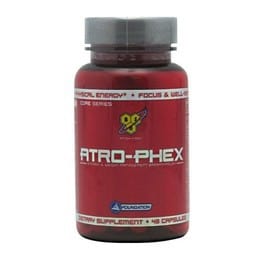 Weight loss fat burners are a "dime a dozen" on the market nowadays, with many focusing on burning fat rather than boosting energy. Atro Phex is a fat burner we came across after researching several different types of these products. It is manufactured by a company called BSN, which is a nationwide leader in sports nutrition. How exactly does this supplement work? Well, we decided to investigate the claims made by BSN, as well as research what users were saying in this review.
What is Atro Phex?
Atro Phex is a weight management supplement that is designed to help boost overall energy and mood. It was introduced to the market a few years ago, and there have been thousands of customers that have used it to lose weight dramatically. The products features also include an ability to enhance metabolism, suppress appetite, increase focus and well being, and help improve thyroid function.
As a dietary supplement, Atro Phex is designed to be taken on an empty stomach 30-45 minutes prior to a meal. A second capsule may be taken the first day as little as 4 hours after the initial capsule, depending on the individuals tolerance to the supplement. The maximum dosage level as stated by BSN is 4 capsules, twice daily, but can vary by individual.
Ingredients in Atro Phex
Atro Phex is made up of a number of healthy all natural ingredients that can be found in weight loss supplements in the same category. The primary ingredient is Vitamin B6, which is a stimulant found in many other over the counter thermogenic fat burners, and Folate. The full ingredient list includes: beta-Phenylethylamine HCL, beta-Phenylethylamine Malate, Hordenine HCL, Methylxanthine(A Source Of Caffeine), i-FAS50™ (A Precise And Synergistic Ratio Of Fatty Acid Synthase Regulators*: Green Tea [Leaves], Tuber Fleeceflower [Root], And Chinese Mistletoe [Stem]), DL-Phenylalanine, Razberi-K™ (4-[4-Hydroxyphenyl] Butan-2-One), Bitter Orange 99% Naringin [Fruit], Advantra Z® (Bitter Orange 30% Synephrine) (Fruit), Bioperine® (Black Pepper 95% Piperine) (Fruit), and Yohimbine HCL.
User Reviews of Atro Phex
The majority of reviews we came across were positive, but many noted that the product was very strong. In general, we recommend that should you choose to try Atro Phex, that you do so after consulting your doctor, and start with the smallest dosage possible.
Below is a sample review of Atro Phex we found:
"I love this supplement because it gets my metabolism jump started early in the day. I started off taking 2 capsules a day, and now I am up to 4 capsules every day. Great way to give you a big boost in the gym, as far as energy goes.
Ted, Ohio
Where To Buy Atro Phex
Atro Phex is sold in many nutrition outlets, including GNC, Vitamin Shoppe, and others. As far as online retailers go, you can find it on Amazon, Ebay, the official BSN site, and bodybuilding.com. The cheapest price we could find was $11.99 on supplementjunction.com, for a 48 capsule package. They actually have a trial package available (4 capsules) and you can find this on NutraPlanet.com for a low price of $2.99.
Recommendation
Should you choose to try Atro Phex, we definitely recommend that you start with the lowest dosage possible. The fact that it contains a number of stimulants such as Vitamin B6 and Yohimbe means that anyone with a heart condition should exercise extreme caution and see their doctor before buying. That being said, we believe based on the user testimonials and results from numerous customers, this product does indeed work.
Have You Used Atro Phex? Leave Your Reviews Below!
Top 3 Fat BurnersAffiliate Disclosure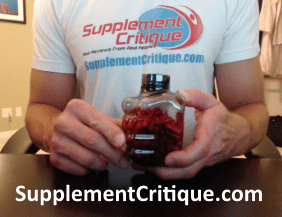 Instant Knockout is actually a new fat burning supplement I just came across, and got great results.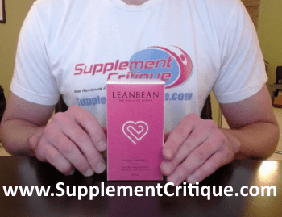 LeanBean Female Fat Burner is the BEST fat burner for women we\'ve ever tested.Read our review here.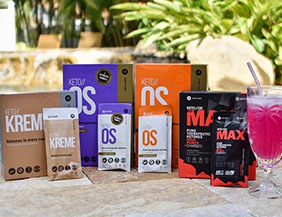 Biohacks your body into instant ketosis to burn fat instead of carbs.

Weight loss, energy, focus, anti-inflammatory, anti-aging.
Ask A Question
User Questions and Answers
No Questions Have Been Answered For This Article.