Bigralis Review
By:
Rob Miller
Fact Checked On: 4-5-2018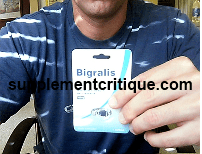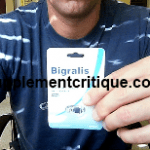 Dietary supplements come in all shapes and sizes, and some are effective, while others are just crap in a capsule. I came across Bigralis maximum strength male enhancer while reviewing products on amazon, and ordered a small sample to test out for myself. According to the label, this particular product is supposed to be ultra long lasting and a very fast acting formula, so i decided to test out these claims in this experiment.
As with most male enhancement products, this one came shipped discreetly in an over sized envelope. The dosage is one pill, which contains 400 mg of a unique blend of aphrodisiacs and extracts. The ingredients in Bigralis are not too uncommon for most enhancement pills, and includes Ginseng, L-Arginine, Horny Goat Weed (5 mg), Xanthroparmelia, GABA, Epimedium extract, and Fenugreek seed extract. I don't particularly know how any of these ingredients actually work, but i do know that this is not the first product i have tried that contains them
My results
The product packaging says to consult a physician prior to use, but I consider myself a healthy 29 year old male, so i didn't bother. Well specifically, the packaging says that you should consult a physician if you have a pre existing medical condition such as hypotention, hypertension, heart, liver, or kidney disease, depression, anxiety, psychiatric disorder, stroke, or if you are on any MAO inhibitors. I do not suffer from any of these things, hence I did not consult my doctor.
The packaging also says to take 1 to 2 capsules 1 hour prior to sexual intimacy, but the package only came with one pill. The pill itself was very fragile, and actually broke apart when i went to take it out of the packaging. I didn't lose any of the ingredients, but i don't know if it compromised the effectiveness of it.
Results and Side Effects of Bigralis
So i took it about about 11 am, and noticed a distinct feeling of euphoria, almost like i was high or something. I don't do drugs at all, but Bigralis made me feel great. When i became sexually aroused, it felt as though every ounce of blood in my body was rushing to my penis, which actually made me feel kind of cold, like i had a fever or something. My erection was stable, and lasted until, well, I was done. I did not attempt to have sex again any other time during the day.
Another side effect I will note is the distinct feeling of nervousness, like i had drank 4 red bulls and a cup of coffee. I suspect this was due to the Ginseng and L-Arginine, but can't be sure. It also made me feel a little irritated, but that could have been because my paycheck was a day late. 🙂
Overall
All in all, Bigralis did give me quite the erection, and made me feel pretty good. As far as my side effects, I would recommend that you speak with a doctor before taking this, because you never know how you will respond to these pills. The good thing is that this supplement is manufactured in the US, so you can pretty much bank on the fact that its safe to take. Check out their official site at bigralis.com.
Top 3 Male EnhancementAffiliate Disclosure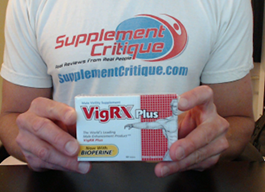 Out of the 100+ male enhancement products Ive tried, Vigrx Plus was the best.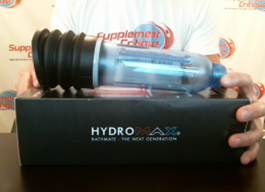 The Bathmate is a proven water-based vacuum pump that can help dramatically increase your size.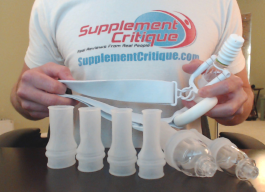 Phallosan Forte is a GREAT option for those looking to grow both length AND girth, permanently.
Honorable Mention/Inexpensive Alternative:Magnum Rings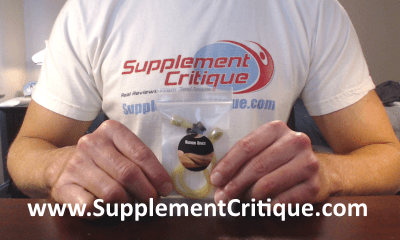 Magnum Rings are a VERY affordable option to getting both girth and length gains, at a fraction of the price of the Bathmate or Phallosan Forte.
Click Here to see our full Magnum Rings review.
Want To REALLY Get Bigger?

Click Here To See Products That WORK!
Ask A Question
User Questions and Answers
No Questions Have Been Answered For This Article.