Biomerch Testosterone Booster Review
By:
Rob Miller
Fact Checked On: 8-19-2015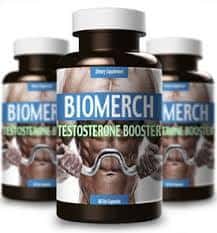 Biomerch Testosterone Booster Overview
I've pretty much lost track of how many testosterone boosting supplements there are on the market today. There's good and bad to that.

It gets tough to choose which one, but on the other hand, the fact that we have as many choices as we do means that in order to get and sustain our business, a product has to be pretty good.

We definitely have a few favorites, but we're always willing to look at one more, on the chance it may knock it out of the park and leave the others in its dust.
Biomerch Testosterone Booster is one I came across recently.

Its promises are pretty standard, and include:
Enhanced muscle.
Improved strength.
Increased fat burning.
Bone mass maintenance.
Renewed energy.
Increased libido and improved sexual performance.
Biomerch Testosterone Booster Ingredients and How They Work
In some ways, Biomerch Testosterone Booster is very similar to most of the others, but in some ways it's quite a bit different.

The Biomerch Testosterone Booster formula is made up of proprietary amounts of:
Vitamin C, Vitamin B6, Vitamin B12, and Vitamin D3.
Creatine Monohydrate to increase fast twitch muscle energy and strength.
Magnesium Chelate which improve the functioning of muscles and nerves.
Nitric Oxide which is a vasodilator that improves blood flow by opening up blood vessels.
Zinc which is used in the body's natural testosterone productions process.
Calcium which helps maintain a healthy heart and strong bones.
Tribulus Terrestris which is believed to increase the amount of testosterone made naturally by the body.

It does this by signaling for the release of increased Lutienizing Hormone which in turn signals for the production and release of increased testosterone.
Biomerch Testosterone Booster Pros and Cons
Advantages of Biomerch Testosterone Booster
The ingredients are all natural.
There's a focus on bodybuilding benefits with the inclusion of creatine.
It's reasonably priced.
Disadvantages of Biomerch Testosterone Booster
They say it contains Nitric Oxide, but it's not helpful or possible to have NO as an ingredient.

Generally, a supplement will contain a precursor like L-Arginine that converts to NO in the body.

The fact that they say Biomerch Testosterone Booster contains NO makes us suspicious of how well they know their business, and how well informed they want their customers to be.
There's really only one testosterone boosting ingredient in the formula and that's Tribulus Terrestris, not the most powerful or effective.
Where to Buy
You can purchase Biomerch Testosterone Boosteronline through the Biomerch website.

The cost of a one month supply is $69.95, and there's a 90-day money back guarantee.
Conclusion
Biomerch Testosterone Booster seems like more of a muscle building supplement than a testosterone booster, but either way, it wouldn't be my top choice.There are so many solid supplements to choose from.

I wouldn't bother with Biomerch Testosterone Booster.
Have You Used Biomerch Testosterone Booster?

Leave Your Review Below!
Top 3 Testosterone BoostersAffiliate Disclosure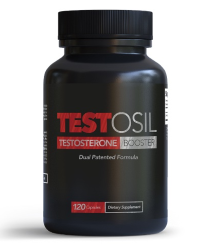 Testosil is the most effective testosterone boosting supplement on the market that I've tested.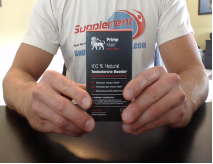 Prime Male is another very effective testosterone booster that uses clinically proven ingredients.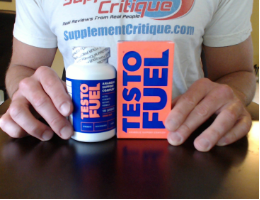 Testofuel is a VERY popular testosterone booster that contains ingredients to help older men.
Check Out My Top Choice For T Boosters - Testofuel

Click Here To Read My Review
Ask A Question
User Questions and Answers
No Questions Have Been Answered For This Article.