Blitz Cycle by Fizogen Review
By:
Rob Miller
Fact Checked On: 4-27-2013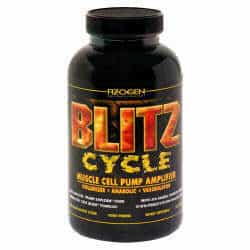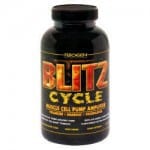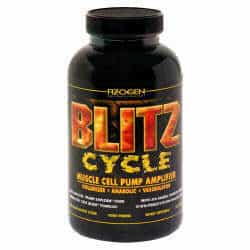 Is there anything new to be discovered in the world of performance enhancing supplementation?

It is something that many people consider, and it was the reason we decided to further explore the claims that Fizogen made when it released its Blitz Cycle supplement.

It stated that it was providing a "first ever" compound that used the NO boosters Arginine and Citruline along with muscle enhancing Creatine in combination with anabolic salts.
These salts are orotic acid and acetate ester, and it is the orotic acid that is credited with bringing about the explosive results that this supplement guarantees.

Obviously, we wanted to see this for ourselves and began doing a lot of research about the ingredients in this formula.

We also investigated consumer reviews as well.
What Fizogen Blitz Cycle Does and Ingredients
When we began to investigate the claims made by the makers of Blitz Cycle we were quite surprised to learn that orotic acid was indeed the proverbial "new kid on the block".

Scientists had determined that it was a compound capable of supporting and encouraging transfer, synthesis and resynthesis.

Clearly, this was of immediate interest to those looking to improve the ways that their supplements functioned.

What has been discovered is that ATP (a primary energy source for the body) and the way this energy is transferred can benefit dramatically through the presence of orotic acid.
So, the makers of Blitz Cycle simply introduced this into their formulation in order to help the NO contents of the compound work to the most extensive levels possible.

The formulation also stimulates accelerated recovery and repair of muscle, which can lead to a dramatic expansion and thickening of the cellular structure too – meaning bigger muscles faster than ever, and recovery times decreased substantially.

One thing of interest, however, was the persistent mention of the need to use this formula with a good diet and regular exercise.

We learned how and why this was such a primary issue of concern once we began to read the consumer feedback.
User Reviews and Feedback of Blitz Cycle
When a bodybuilder relies on Blitz Cycle to improve their workouts, they will normally consume the compound a short time before exercising, and they will often do so on an empty stomach.

Some of the consumer comments about the product indicate that this lead to serious nausea (and in some cases vomiting) as well as bouts of diarrhea too.

Clearly this is not a danger associated with the formula but simply evidence of the way that it increases metabolism through stimulants like caffeine.

Many people have low caffeine tolerance, which is the reason so many products give people the "shakes" or "jitters".

When something works on the deepest levels, such as Blitz Cycle does, it can upset digestion easily.

We think that the need to eat with the supplement may be a reason that some will want to avoid it.
Where To Buy and Best Price
The cost of the Blitz Cycle supplement averages between $36 and $43 for a bottle of 200 capsules.This translates to approximately 50 servings.

The recommended dosage is three servings per day, so the single bottle is less than a 20 day supply.

Currently, the best prices are found at MASSNutrition, IllPumpYouUp.com, and AllStarHealth.com.

Most offer discounts and/or reduced shipping to their online shoppers.
Overall
We recommend this product for the dedicated bodybuilders who are looking to utilize the most scientifically balanced NO boosters.

The potency of this formula makes it clear that it is not for the average dieter or for someone who does not do a lot of daily exercise, but is geared towards those who will use up all of the energy that supplements supply and who can take advantage of the balanced blend of ingredients for NO production.
Top 3 Pre WorkoutAffiliate Disclosure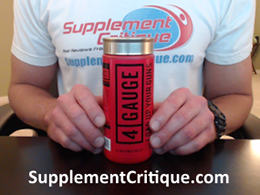 4 Gauge is a brand new pre workout that kicks in FAST and will rev up your workouts.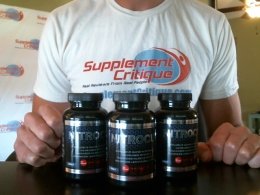 Nitrocut is a VERY effective pre workout supplement for a variety of reasons, see why here.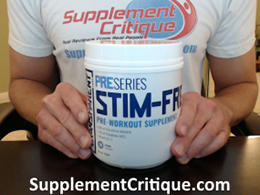 If you're looking for a stim-free pre workout, add Transparent stim-free to your list!
Want To Really Get Ripped?

Click Here To Download My FREE "Get Ripped" Ebook!
Ask A Question
User Questions and Answers
No Questions Have Been Answered For This Article.