If you've been following SupplementCritique.com for any length of time, then there's a good chance you came across our BlueChew review.
While the vast majority (and by that I mean nearly all) of the products that we review are herbal supplements, every once in awhile we'll review something a bit different.
You might be wondering what the difference(s) (and similarities) are between the 3 most popular online ED / Viagra prescription companies: Blue Chew, Hims, and Roman.
Well wonder no more!

Our review explains the differences / similarities between each to help you make an informed decision.
Let's jump right in!
What is BlueChew?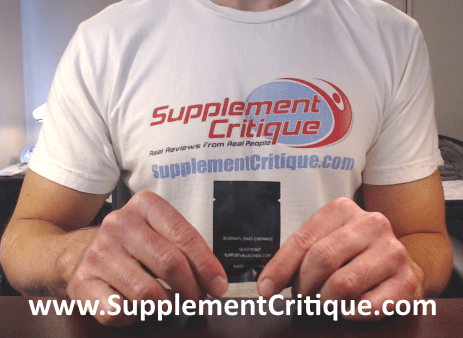 Special Note:Click Here to read my full BlueChew review.
BlueChew was both the first and best of its kind in making powerful, chewable male enhancement supplements.
Most notably, BlueChew comes in sildenafil and tadalafil varieties.
Sildenafil is the active ingredient in BlueChew and Viagra, and it is a powerful vasodilator that helps increase blood flow to the genitals. (Source)
The other choice that BlueChew has to offer is tadalafil chewable supplements.
Tadalafil is the main ingredient in BlueChew and Cialis is another vasodilator that increases blood flow for strengthened erections. (Source)
You can get a prescription online and quickly get your hands on BlueChew.
What is Roman?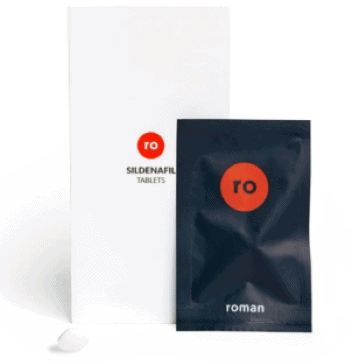 Special Note:Click Here to read our full Get Roman review.
Roman is another way to get prescription strength male enhancement supplements online.
Whereas BlueChew is a male enhancement supplement that allows you to get an online prescription, Roman is a more of a cloud supplement market.
Roman provides an online space for you to have a virtual visit with certified doctors so that you can get a prescription.
You can find ED supplements containing tadalafil and sildenafil similar to BlueChew.
If you are approved and prescribed, you can get prescription supplements that treat anything from ED and premature ejaculation to herpes and cold sores.
Interestingly, they also provide access to medications and supplements unrelated to male sexual health such as eczema treatments and
What is Hims?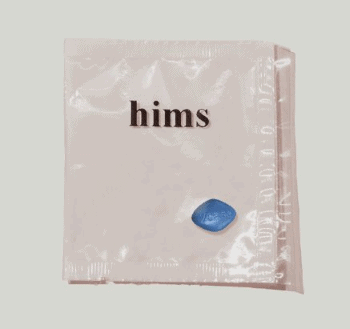 Special Note:Click Here to read my full Hims review.
Hims another way to get prescription strength male enhancement supplements online.
They produce pills that contain sildenafil, tadalafil and even sertraline for the purpose of curbing premature ejaculation.
Sertraline is an antidepressant that helps treat anxiety, depression, panic attacks and stress. (Source)
One of the side effects of sertraline is delayed ejaculation, which is why low doses are prescribed for that problem sometimes. (Source)
An online visit is required to get prescription strength erectile dysfunction and premature ejaculation pills from Hims.
BlueChew Vs. Roman
You may have noticed in the above descriptions that on paper, BlueChew and Roman seem somewhat similar.
With that said, there are key differences when it comes to quality and pricing.
Price Differences
BlueChew lets you choose between four different monthly plans:
$20 for 6 30 mg sildenafil chews/ $4 for 6 mg tadalafil chews
$30 for 10 30 mg sildenafil chews/ $7 for 6 mg tadalafil chews
$50 for 17 30 mg sildenafil chews/ $14 for 6 mg tadalafil chews
$90 for 34 30 mg sildenafil chews/ $28 for 6 mg tadalafil chews
You can also choose the 45 mg dose of sildenafil or 9 mg dose of tadalafil for a little bit more.
Roman, however is slightly more complicated with pricing.
Their prescriptions are not covered by insurance of course, and the price per pill varies depending on if you are buying brand name Viagra and Cialis, or their generic alternatives.
For example, here is a comparison of Viagra vs. sildenafil and Cialis vs. tadalafil on Roman:
$2 for single 20 mg sildenafil dose/$70 for 25 mg Viagra dose
$11 for 2.5 mg tadalafil dose/ $17 for 2.5 mg Cialis dose
Notice that those prices are per dose, not monthly plans.
The price of the only visit costs $15 trough Roman as well.
Return Policies
Within 30 days of purchasing one of BlueChew's offerings, you can return it for a full refund except for the cost of shipping.
Roman, on the other hand, does not accept returns for any amount of refund at all.
The only money back guarantee that Roman has to offer is that if you do an online visit and the doctor determines that you do not need a prescription, you can be refunded for the visit.
What States Does BlueChew Ship To?
As of right now, there are a handful of states that BlueChew does not ship to, such as:
Louisiana
Arkansas
Oklahoma
Hawaii
South Carolina
Oregon
Besides those specific states, BlueChew currently ships to every other state, at least at the time of writing this.
The reason that they are not allowed to ship to those specific states does not actually have anything to do with the sildenafil or tadalafil chewables themselves.
It is just a shipping thing that keeps them from delivering to those states.
With that said, BlueChew is constantly working towards becoming available in more states with the hopes of delivering country wide soon enough.
Which States Does Roman Ship To?
It is much quicker to list what states Roman does ship to than the ones that it does not ship to.
Roman currently ships to these states:
Montana
Michigan
Washington
Florida
New York
Nebraska
Pennsylvania
Virginia
That is only 8 out of 50 states which limits their customer base.
Of course, Roman does plan to expand and there is plenty of room to considering the small portion of the U.S that they ship to.
When you compare that to the 40 states that BlueChew is available in, it makes Roman seem much less attainable.
Until they are able to grow and branch out to other states, Roman is only available for people in those few specific states.
Which Works Better, BlueChew or Roman?
While Roman is effective, BlueChew seems to work better and has a better track record.
With that said, both Roman and BlueChew are great options.
If you want to get more bang for your buck out of monthly plans, BlueChew is the better option.
The quality of their chewable combined with the generosity of their return policy and customer service puts them a step above the competition.
BlueChew also kicks in quickly because of the fast absorption caused by chewing it as opposed to swallowing them as a pill.
You can choose between sildenafil and tadalafil in two different strengths with 4 monthly plans for each with BlueChew.
One advantage of Roman, however, is that they offer a variety of medications besides just erectile dysfunction solutions.
Roman also provides a solution for premature ejaculation with their sertraline pills.
The Notable Advantage of BlueChew Over Roman
The best thing about BlueChew is the consistency.
Not just in the quality, but in the monthly shipping.
Roman claims to provide 2 day shipping, but if you look at some of the customer complaints, the delays in their shipping is one of the biggest ones.
BlueChew makes it so that you don't have to worry about reordering.
Each month, your BlueChew supply will show up discreetly.
BlueChew Vs. Hims
Compared to BlueChew, Hims is much less cost effective.
$30 a month for 10 20mg Sildenafil pills and $5 online visit
$425 a month for 5 50mg Viagra pills and $5 online visit
$240 a month for 30 5mg Tadalafil pills and $5 online visit
$29 a month for 5.2ml of Premature Ejaculation Spray and $5 online visit
$29 a month for 5 50mg Sertraline pills and $5 online visit
It must be noted that the $5 online visit fee is a onetime charge.
Hims Return Policy
Hims does not accept returns at all.
When compared to BlueChew, that is a bit of a letdown.
Although, I will say that most erectile dysfunction pill distributors do not offer as generous of a return policy as BlueChew does, so it should not be a surprise that Hims does not accept returns.
According to their website, the reason that Hims does not accept returns is because o the nature of their products.
That could very well be true but considering that BlueChew does and not all of Hims' products are even related to sexual health at all makes that seem like a bit of a stretch.
You postpone or cancel your subscription altogether through Hims, however, if the pharmacy has already processed the new order, they cannot guarantee that you can get a refund.
Which States Does Hims Ship To?
As of January 2020, Hims now ships to all 50 states in the U.S.
They also ship to some places in the United Kingdom as well.
Hims UK currently ships Sildenafil and Finasteride to Northern Ireland, Scotland, England, and Wales.
That makes Hims one of the more widely available online erectile dysfunction solutions.
Which Works Better, BlueChew or Hims?
While Hims may be slightly more available than BlueChew, it is not more effective.
In my own experience and in all of the user reviews I have encountered, Hims tends to be a little bit of a letdown in potency.
I do not know whether that has to due with formulation or the quality of ingredients, but Hims is not as effective as BlueChew.
The only real advantage that Hims has besides the extra 10 states is the variety in medications.
Although, the pricing for that variety is not great.
Sertraline, for example, costs $29 a month for 5 pills that are only 50 mg.
I know that they do not accept insurance and that affects the pricing, but $29 for a 5 low doses of an antidepressant that may possibly delay ejaculation is a lot to ask for.
Which One Should I Buy?
That depends on what you are looking for.
If you want a cost effective, widely available selection of potent male enhancement pills, BlueChew is your best bet.
Maybe you aren't as worried about saving money, however, in which case you probably would not mind Roman's prices.
If what you value the most is selection, you may want to go with Hims despite the fact that the potency is somewhat lacking.
All in all, BlueChew is the best option because of its consistency in quality, affordable monthly plans, refund policy and wide availability.
BlueChew when compared to both Roman and Hims has a better track record for great results.
Conclusion
While Roman and Hims are a good selection for some people, BlueChew is the best choice and provides the most impressive results.
Essentially, BlueChew hits on all of the key factors that can determine whether or not a male enhancement pill provider is good.
BlueChew produces highly potent chewable male sexual enhancement solutions available in monthly plans that are fairly priced.
It does not hurt either that BlueChew has a 30 day refund policy fully reimbursing you for the entire cost except for the shipping price.
The whole point of getting erectile dysfunction medications this way is to save money, save a trip to the doctor, and maintain some privacy.
While you may have privacy with Hims or Roman, you don't really get to save money in the way that you would with BlueChew.
Besides that, it seems to be that BlueChew is growing and expanding its reach all the time.
As of right now, there are only 10 U.S states that BlueChew is not available in.
The 40 states that you can have BlueChew delivered to you will soon expand until it is available in all 50 states.
Check out BlueChew if you want to get prescription strength erectile dysfunction medication without having to leave the house to go to the doctor.
In fact, you won't even need to leave the couch.
Top 3 Male EnhancementAffiliate Disclosure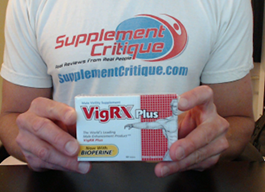 Out of the 100+ male enhancement products Ive tried, Vigrx Plus was the best.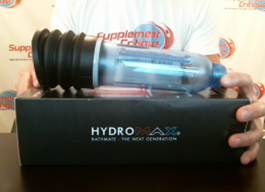 The Bathmate is a proven water-based vacuum pump that can help dramatically increase your size.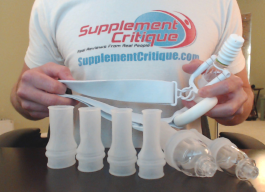 Phallosan Forte is a GREAT option for those looking to grow both length AND girth, permanently.
Honorable Mention/Inexpensive Alternative:Magnum Rings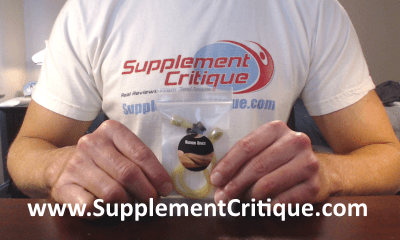 Magnum Rings are a VERY affordable option to getting both girth and length gains, at a fraction of the price of the Bathmate or Phallosan Forte.
Click Here to see our full Magnum Rings review.
Ask A Question
User Questions and Answers
No Questions Have Been Answered For This Article.